Storyline
THE BUTLERS AND JOHNSONS GET MORE THAN THEY BARGAINED FOR WITH VIP TICKETS TO A DODGERS GAME, ON "THE NEIGHBORHOOD," MONDAY, OCT. 3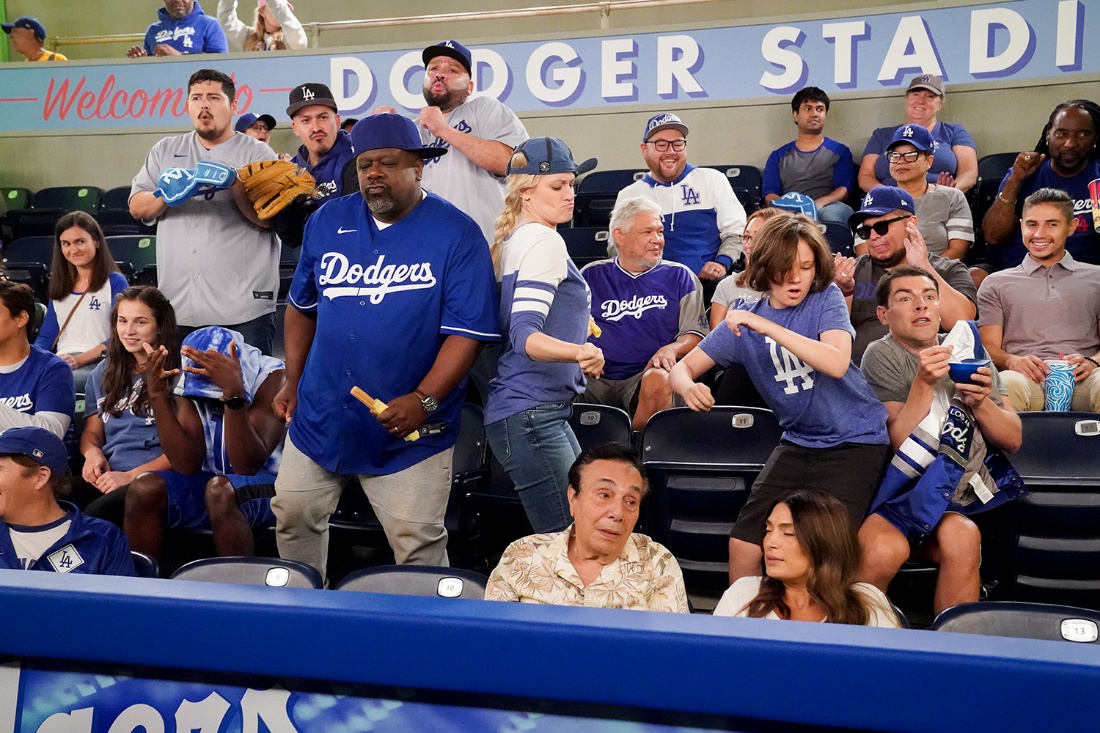 "Welcome to the Ballgame" – When Malcolm treats Calvin, Dave, Gemma and Grover to VIP tickets to a Dodgers game, the outing isn't quite a home run. Also, Marty's movie night with fiancée Necie goes sideways when Tina decides to join, on THE NEIGHBORHOOD, Monday, Oct. 3 (8:00-8:30 PM, ET/PT) on the CBS Television Network and available to stream live and on demand on Paramount+*.
REGULAR CAST:
Cedric the Entertainer

(Calvin Butler)

Max Greenfield

(Dave Johnson)

Beth Behrs

(Gemma Johnson)

Tichina Arnold

(Tina Butler)

Sheaun McKinney

(Malcolm Butler)

Marcel Spears

(Marty Butler)

Hank Greenspan

GUEST CAST:

Chelsea Harris

(Grover Johnson)

(Necie)

Karla Sonnier

(Kayla)
WRITTEN BY: Howard Jordan, Jr.
DIRECTED BY: Victor Gonzalez
GENRE: Comedy
*Paramount+ Premium subscribers will have access to stream live via the live feed of their local CBS affiliate on the service as well as on demand. Essential-tier subscribers will have access to on-demand the day after the episode airs.
CHEAT TWEET: The Butlers and Johnsons get more than they bargained for with VIP tickets to a @Dodgers game, on @TheNeighborhood 10/3 8 PM! #CBS @CedEntertainer @iamgreenfield @BethBehrs @TichinaArnold https://bit.ly/3UGa1mB
Click HERE for photos.
Official CBS website: https://www.cbs.com/shows/the-neighborhood/
Facebook: https://www.facebook.com/TheNeighborhoodCBS
Twitter: @TheNeighborhood
Instagram: @theneighborhood
CBS Twitter: @cbstweet
CBS Instagram: https://www.instagram.com/cbstv
CBS TikTok: https://www.tiktok.com/@cbs
Cast on social:
| | | |
| --- | --- | --- |
| | Twitter | Instagram |
| Cedric the Entertainer | @CedEntertainer | @cedtheentertainer |
| Max Greenfield | @iamgreenfield | @iammaxgreenfield |
| Beth Behrs | @BethBehrs | @bethbehrs |
| Tichina Arnold | @TichinaArnold | @tichinaarnold |
| Sheaun McKinney | @sheaunmckinney | @sheaunmckinney |
| Marcel Spears | @mrmarcelspears | @mrmarcelspears |
| Hank Greenspan | @hank_greenspan | @hank_greenspan |
***
Press Contacts:
Shawna Malcom

Tagan Lee-Greene
Photo Contacts:
| | | |
| --- | --- | --- |
| Gaye Ann Bruno | | |
| Aimee Santos | | |