Storyline
CASTAWAYS COMPETE IN THEIR FIRST INDIVIDUAL IMMUNITY CHALLENGE, ON "SURVIVOR," WEDNESDAY, NOV. 3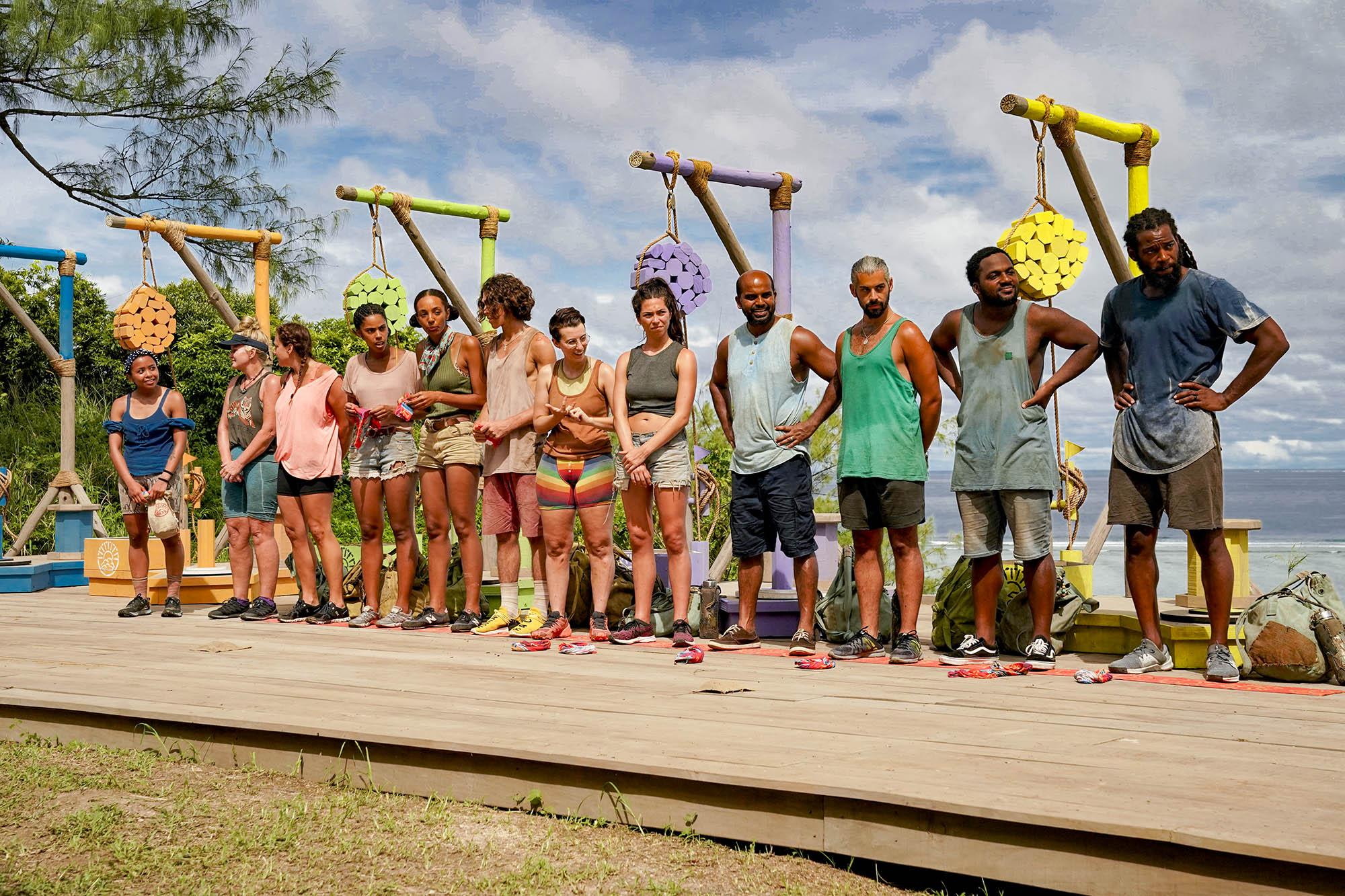 "There's Gonna Be Blood" – Castaways compete in their first individual immunity challenge in the game. Also, Erika has been on Exile Island for two days, where she must make the biggest decision in the game thus far, on the CBS Original series SURVIVOR, Wednesday, Nov. 3 (8:00-9:00 PM, ET/PT) on the CBS Television Network, and available to stream live and on demand on Paramount+.
The following are the 18 castaways competing in SURVIVOR 41:
LUVU Tribe (Blue):
Danny McCray, ex-NFL player
Naseer Muttalif, sales manager
Sydney Segal, law student
Heather Aldret, stay-at-home mom
Deshawn Radden, medical student
Erika Casupanan, communications manager
UA Tribe (Green):
Brad Reese, rancher (4th Eliminated)
Sara Wilson, healthcare consultant (2nd Eliminated)
Shantel Smith, pastor
Jairus Robinson, college student (5th Eliminated)
Ricard Foyé, flight attendant
Genie Chen, grocery clerk (6th Eliminated)
YASE Tribe (Yellow):
Xander Hastings, app developer
David Voce, neurosurgeon (3rd Eliminated)
Liana Wallace, college student
Tiffany Seely, teacher
Eric Abraham, cyber security analyst (1st Eliminated)
Evvie Jagoda, PhD student
SURVIVOR is hosted by Emmy Award-winning host Jeff Probst and produced by S.E.G. Holdco., LLC. Mark Burnett, Jeff Probst, Matt Van Wagenen, Kahaia Pearson and Jesse Jensen are executive producers.
CHEAT TWEET: Castaways compete for individual immunity & Erika's time on Exile Island forces her to make a big decision on an all-NEW @SurvivorCBS 11/3 at 8pm @CBS @jeffprobst hosts https://bit.ly/3w1pyRZ
For more information on SURVIVOR 41, log onto:
https://www.viacomcbspressexpress.com/cbs-entertainment/shows/survivor/
Click HERE for photos
Facebook: http://www.facebook.com/Survivor
Twitter: http://twitter.com/survivorcbs
Instagram: @officialsurvivor_CBS
CBS PR Twitter: @cbstweet
CBS Instagram: https://www.instagram.com/cbstv
CBS TikTok: https://www.tiktok.com/@cbs
Jeff Probst on Twitter and Instagram: @jeffprobst
* * *
Press Contacts:
| | | |
| --- | --- | --- |
| Lori DelliColli | 603-824-6300 | |
| Shawna Malcom | 818-655-1589 | |
Photo Contact: