Storyline
A STRANGER WITH A BOMB APPEARS AT THE LAW FIRM DEMANDING MARGARET REVERSE HER EFFORTS TO FREE HER CLIENT ON DEATH ROW, ON "SO HELP ME TODD," THURSDAY, APRIL 27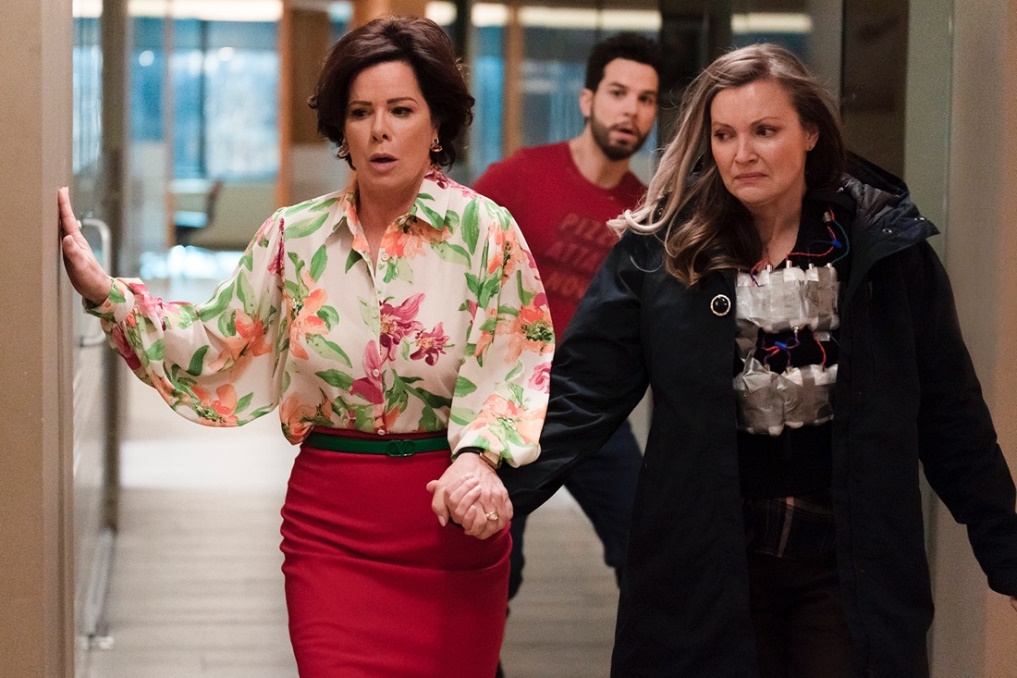 "Gloom and Boom" – When a stranger with a bomb appears at the law firm demanding Margaret reverse her efforts to free her client on death row or the bomb will detonate, Margaret and Todd must rely on their legal and detective skills to untangle the crime, uncover the intentions of the bomber and save everyone at the firm, on the CBS Original drama SO HELP ME TODD, Thursday, April 27 (9:01-10:00 PM, ET/PT) on the CBS Television Network, and available to stream live and on demand on Paramount+*.
WRITTEN BY: Stefanie Mah Woodburn
DIRECTED BY: Nick Gomez
Click HERE for photos
Website: https://www.paramountpressexpress.com/cbs-entertainment/shows/so-help-me-todd/
*Paramount+ Premium subscribers will have access to stream live via the live feed of their local CBS affiliate on the service as well as on-demand. Essential tier subscribers will have access to the on-demand the following day after the episode airs.