Storyline
LAS VEGAS RAIDERS ALL-PRO WIDE RECEIVER DAVANTE ADAMS TRADES HIS FOOTBALL FOR A SLEDGEHAMMER AS HE GIFTS HIS GRANDMOTHER A MODERN UPGRADE TO HER CALIFORNIA HOME, ON "SECRET CELEBRITY RENOVATION," FRIDAY, SEPT. 22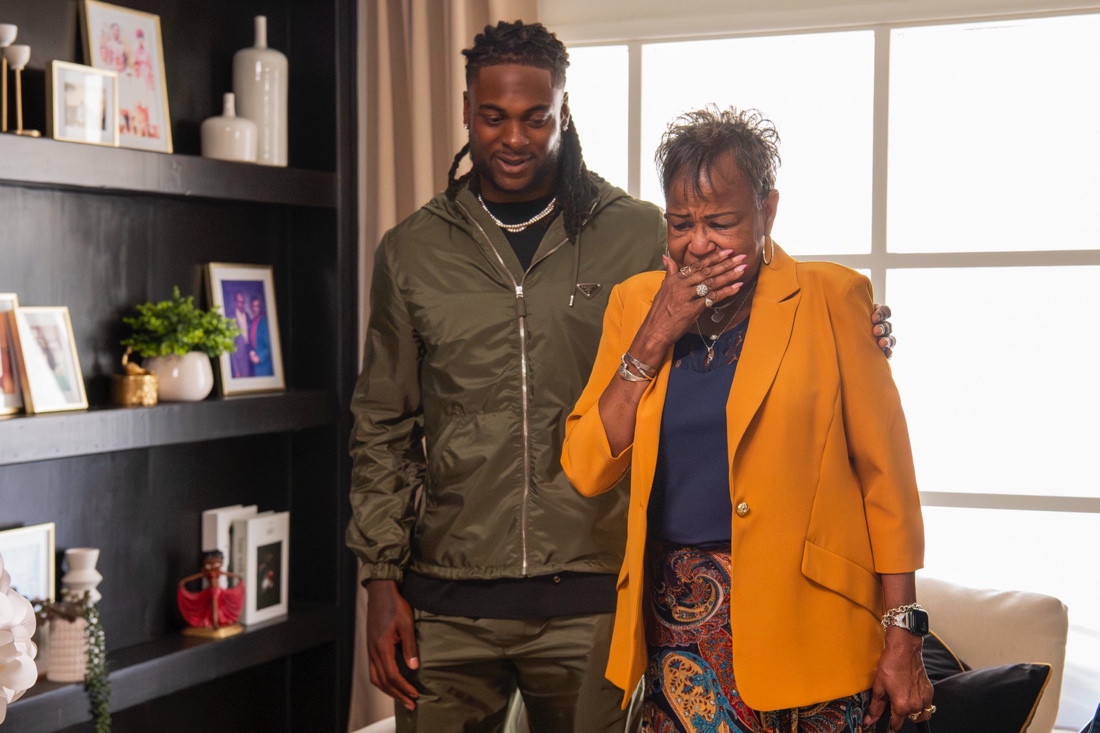 "Davante Adams" – Las Vegas Raiders All-Pro wide receiver Davante Adams trades his football for a sledgehammer as he gifts his grandmother, Bettie, who helped raise him, a modern upgrade to her East Palo Alto, Calif., home where he grew up. While taking a break from the renovation, Davante takes Nischelle to Jack Farrell Park where his athletic dreams began. An all-new episode of SECRET CELEBRITY RENOVATION airs Friday, Sept. 22 (8:00-9:00 PM, ET/PT) on the CBS Television Network, and streaming on Paramount+ (live and on demand for Paramount+ with SHOWTIME subscribers, or on demand for Paramount+ Essential subscribers the day after the episode airs)*. Hosted by Nischelle Turner (ENTERTAINMENT TONIGHT). The design team includes home improvement contractor and television personality Rob "Boston Rob" Mariano (SURVIVOR) and interior designer Sabrina Soto ("Design Star," "Trading Spaces").
Click HERE for photos
Website: https://www.paramountpressexpress.com/cbs-entertainment/shows/secret-celebrity-renovation//
*Paramount+ with SHOWTIME subscribers will have access to stream live via the live feed of their local CBS affiliate on the service, as well as on demand. Paramount+ Essential subscribers will not have the option to stream live, but will have access to on-demand the day after the episode airs.