Storyline
"GHOSTS" STAR UTKARSH AMBUDKAR TRANSFORMS HIS PARENTS HOME IN GAITHERSBURG, MD., ON "SECRET CELEBRITY RENOVATION," FRIDAY, AUGUST 26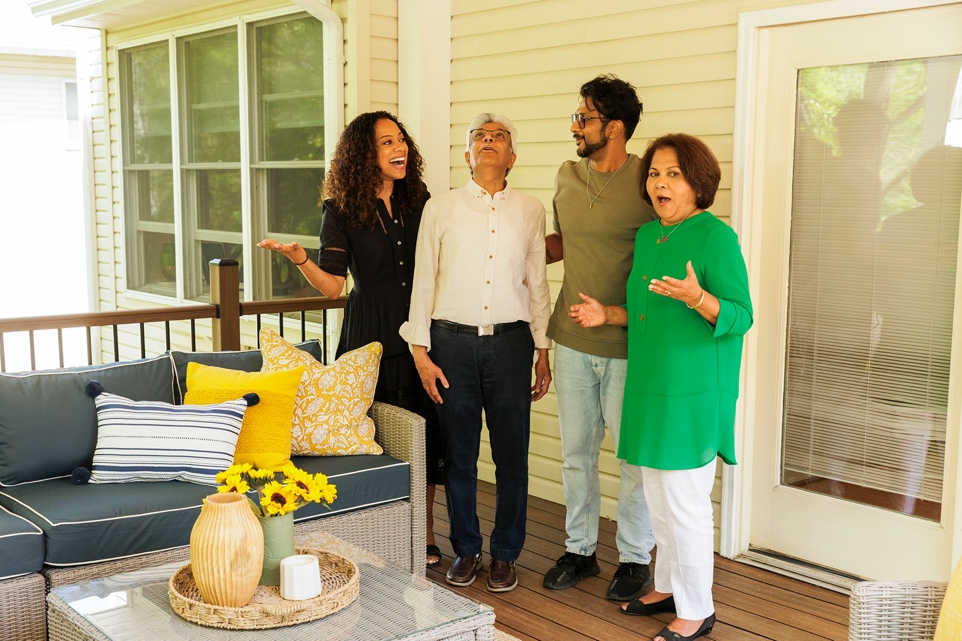 "Utkarsh Ambudkar" – GHOSTS actor Utkarsh Ambudkar returns home to Gaithersburg, Md., to help renovate his parents' home and create a backyard oasis (and more!) for them to enjoy with their large extended family. During his visit, Utkarsh reflects on finally being able to give back to his parents who sacrificed their own dreams to make sure he had opportunities they never did, on SECRET CELEBRITY RENOVATION, Friday, August 26 (8:00-9:00 PM, ET/PT) on the CBS Television Network and available to stream live and on demand on Paramount+*. Hosted by Nischelle Turner. The design team includes home improvement contractor and television personality Rob "Boston Rob" Mariano (SURVIVOR) and interior designer Sabrina Soto ("Design Star," "Trading Spaces").
The series is produced by Juma Entertainment with Robert Horowitz, Brady Connell and Peter DeVita serving as executive producers.
CHEAT TWEET: @UTKtheINC surprises his parents, who helped him achieve his acting dreams, with a backyard oasis and more on SECRET #CELEBRITYRENOVATION. @NischelleTurner hosts Friday, August 26 at 8 PM @CBS
Photos for SECRET CELEBRITY RENOVATION are available HERE.
CBS Twitter: @CBSTweet
CBS Instagram: @cbstv
CBS Facebook: https://www.facebook.com/CBS
SECRET CELEBRITY RENOVATION cast on social:
Twitter

Instagram

Nischelle Turner

Rob Mariano

Sabrina Soto

@nischelleturner

@BostonRob

@sabrinasoto

@nischelleturner

@bostonrobmariano

@sabrina_soto
***
Press Contacts:
Julie Holland

Erin Freilich

Photo Contacts:

Mary Kouw

Karla Gotcher