Storyline
TONY® AWARD WINNER ANNALEIGH ASHFORD GIVES HER MOTHER THE RETIREMENT GIFT OF A LIFETIME, A HOME MAKEOVER, ON "SECRET CELEBRITY RENOVATION," FRIDAY, AUGUST 19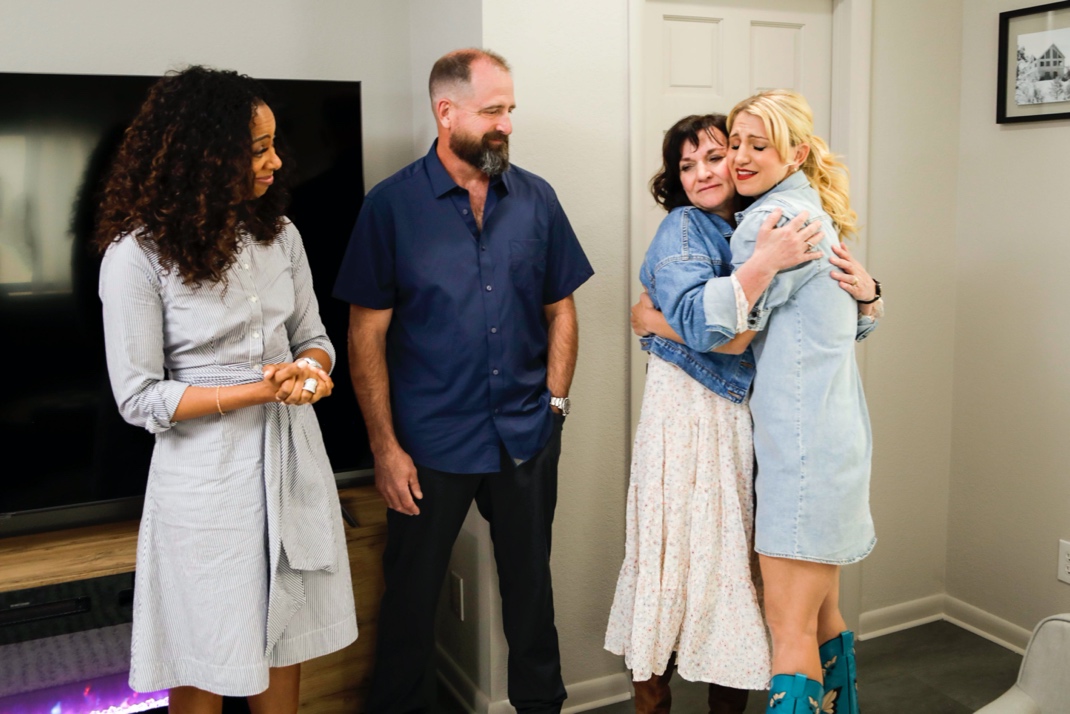 "Annaleigh Ashford" – Tony® Award Winner Annaleigh Ashford returns to her childhood home in Denver to give her recently retired mother, Holli, the home renovation of her dreams. After years of making Annaleigh's ambitions her priority, Annaleigh gets to give her mother (and father) an unforgettable gift: a brand-new living room, dining room, kitchen and TV room, equipped with an entertainment center and custom-built bar. While taking a break from renovating, Annaleigh receives an emotional surprise as well, a visit from the cast of "Ruthless," the very first show she performed in, on SECRET CELEBRITY RENOVATION, Friday, August 19 (8:00-9:00 PM, ET/PT) on the CBS Television Network and available to stream live and on demand on Paramount+*. Hosted by Nischelle Turner. The design team includes home improvement contractor and television personality Rob "Boston Rob" Mariano (SURVIVOR) and interior designer Sabrina Soto ("Design Star," "Trading Spaces").
The series is produced by Juma Entertainment with Robert Horowitz, Brady Connell and Peter DeVita serving as executive producers.
CHEAT TWEET: @TheAAshford gives her mother the retirement gift of a lifetime, a home makeover, on SECRET #CELEBRITYRENOVATION. @NischelleTurner hosts Friday, August 19 at 8 PM @CBS https://bit.ly/3Jm3VlX
Photos for SECRET CELEBRITY RENOVATION are available HERE.
CBS Twitter: @CBSTweet
CBS Instagram: @cbstv
CBS Facebook: https://www.facebook.com/CBS
SECRET CELEBRITY RENOVATION cast on social:
Twitter

Instagram

Nischelle Turner

Rob Mariano

Sabrina Soto

@nischelleturner

@BostonRob

@sabrinasoto

@nischelleturner

@bostonrobmariano

@sabrina_soto
***
Press Contacts:
Julie Holland

Erin Freilich

Photo Contacts:

Mary Kouw

Karla Gotcher