Storyline
OLYMPIC GOLD MEDALIST ICE SKATER NATHAN CHEN INVITES "BOSTON ROB" ON THE ICE FOR SOME FIGURE SKATING DRILLS DURING RENOVATIONS OF THE SPORTS COMPLEX WHERE HE LEARNED TO SKATE, ON "SECRET CELEBRITY RENOVATION," FRIDAY, AUGUST 12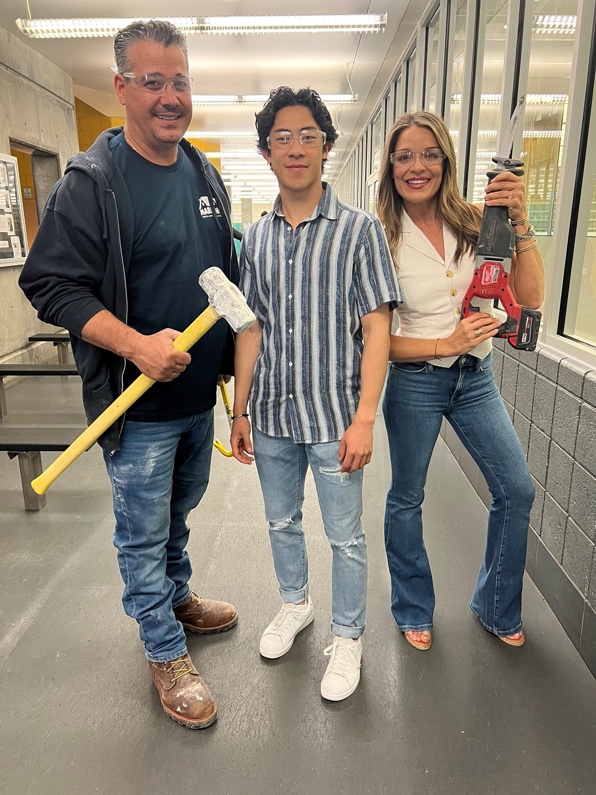 "Nathan Chen" – Olympic gold medalist ice skater Nathan Chen gifts his hometown's Salt Lake City Sports Complex a brand-new figure skater lounge area and changing room. In an emotional return to the city where his skating days began, Nathan surprises the community that impacted his life by dedicating the entire renovation to them. In a fun moment during the construction, Nathan invites show contractor "Boston Rob" to join him on the ice for some ice hockey and figure skating drills, on SECRET CELEBRITY RENOVATION, Friday, August 12 (8:00-9:00 PM, ET/PT) on the CBS Television Network and available to stream live and on demand on Paramount+*. Hosted by Nischelle Turner. The design team includes home improvement contractor and television personality Rob "Boston Rob" Mariano (SURVIVOR) and interior designer Sabrina Soto ("Design Star," "Trading Spaces").
The series is produced by Juma Entertainment with Robert Horowitz, Brady Connell and Peter DeVita serving as executive producers.
CHEAT TWEET: @nathanwchen invites @BostonRob on the ice for some figure skating drills during renovations of the sports complex where he learned to skate, on SECRET #CELEBRITYRENOVATION. @NischelleTurner hosts Friday, August 12 at 8 PM @CBS https://bit.ly/3ByKuo9
Photos for SECRET CELEBRITY RENOVATION are available HERE.
CBS Twitter: @CBSTweet
CBS Instagram: @cbstv
CBS Facebook: https://www.facebook.com/CBS
SECRET CELEBRITY RENOVATION cast on social:
Twitter

Instagram

Nischelle Turner

Rob Mariano

Sabrina Soto

@nischelleturner

@BostonRob

@sabrinasoto

@nischelleturner

@bostonrobmariano

@sabrina_soto
***
Press Contacts:
Julie Holland

Erin Freilich

Photo Contacts:

Mary Kouw

Karla Gotcher