Storyline
WHEN AN ATF AGENT GOES MISSING, THE BUREAU SEEKS HELP FROM THE NCIS TEAM TO INVESTIGATE STOLEN MILITARY-GRADE WEAPONS AND LOCATE THE AGENT, ON PART ONE OF THE "NCIS: LOS ANGELES" SERIES FINALE, SUNDAY, MAY 14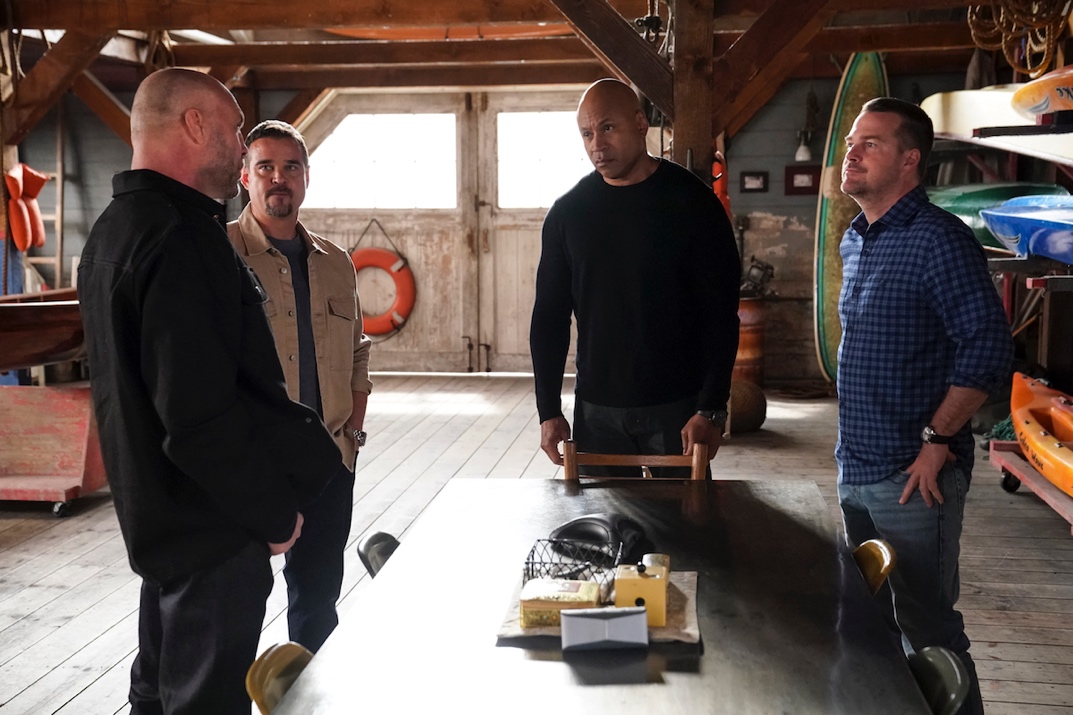 "New Beginnings" – When an ATF agent goes missing, the bureau seeks help from the NCIS team to investigate stolen military-grade weapons and locate the agent. Also, Callen and Anna continue to plan their wedding, Rountree's sister interviews for medical school and Sam encourages his father to take part in the drug trial, on part one of the series finale of the CBS Original series NCIS: LOS ANGELES, Sunday, May 14 (10:00-11:00 PM, ET/PT) on the CBS Television Network, and available to stream live and on demand on Paramount+*.
WRITTEN BY: Kyle Harimoto & R. Scott Gemmill
DIRECTED BY: John Peter Kousakis
Click HERE for photos
Website: https://www.paramountpressexpress.com/cbs-entertainment/shows/ncis-los-angeles/
*Paramount+ Premium subscribers will have access to stream live via the live feed of their local CBS affiliate on the service as well as on-demand. Essential tier subscribers will have access to the on-demand the following day after the episode airs.