Storyline
THE NCIS TEAM MUST INVESTIGATE WHEN A NAVY RESERVIST IS STABBED AND HIS LAB FULL OF PESTICIDES AND INSECTS IS RANSACKED, ON "NCIS: LOS ANGELES," SUNDAY, APRIL 23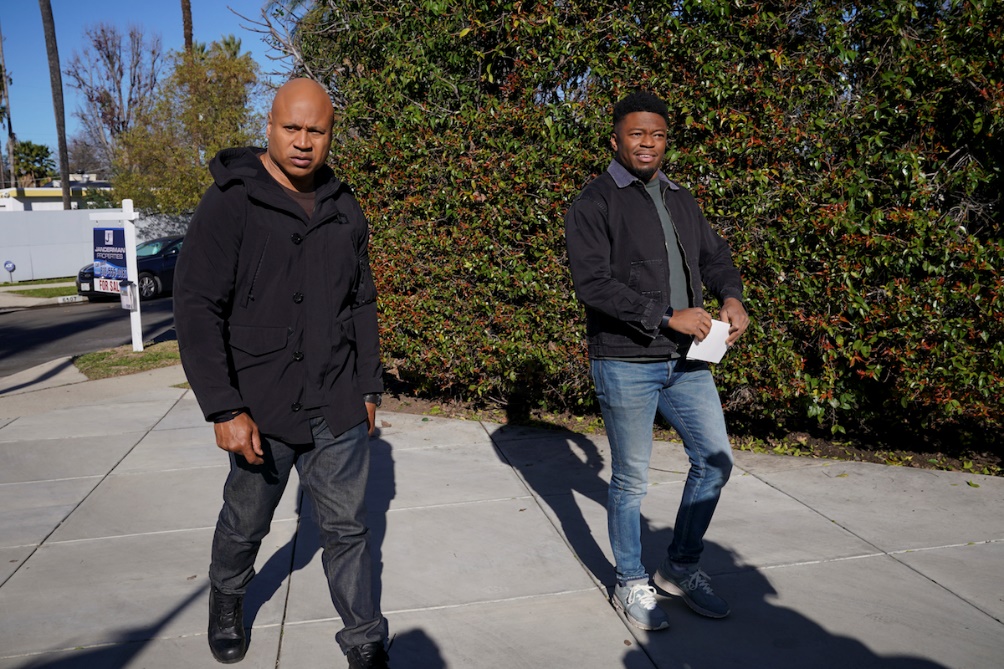 "Sensu Lato" – The NCIS team must investigate when a Navy reservist is stabbed and his lab full of pesticides and insects is ransacked. Also, Kilbride offers Sam the interim operations manager position and Rountree thinks about his future, on the CBS Original series NCIS: LOS ANGELES, Sunday, April 23 (10:00-11:00 PM, ET/PT) on the CBS Television Network, and available to stream live and on demand on Paramount+*.
WRITTEN BY: Faythallegra Claude & Indira Gibson Wilson
DIRECTED BY: Kevin Berlandi
Click HERE for photos
Website: https://www.paramountpressexpress.com/cbs-entertainment/shows/ncis-los-angeles/
*Paramount+ Premium subscribers will have access to stream live via the live feed of their local CBS affiliate on the service as well as on-demand. Essential tier subscribers will have access to the on-demand the following day after the episode airs.