Storyline
BOB IS THRILLED TO SHARE A DAY AT HIS ALMA MATER WITH ABISHOLA AND DELE, BUT HIS UNIVERSITY DOESN'T MEET ABISHOLA'S IVY LEAGUE STANDARDS, ON "BOB ♥ ABISHOLA," MONDAY, MAY 8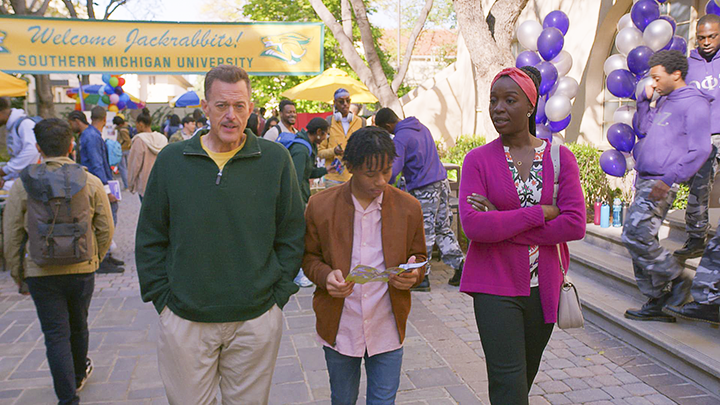 "The Genius Who Fell Out of My Womb" – Bob is thrilled to share a day at his alma mater with Abishola and Dele, but his university doesn't meet Abishola's Ivy League standards, on the CBS Original series BOB ♥ ABISHOLA, Monday, May 8 (8:30-9:00 PM, ET/PT) on the CBS Television Network, and available to stream live and on demand on Paramount+*.
STORY BY: Matt Ross, Gina Yashere and Jamarcus Turner
TELEPLAY BY: Nathan Chetty, Carla Filisha and Sam Mohamed Elhindi
DIRECTED BY: Beth McCarthy-Miller
Click HERE for photos
Website: https://www.paramountpressexpress.com/cbs-entertainment/shows/bob-hearts-abishola/
*Paramount+ Premium subscribers will have access to stream live via the live feed of their local CBS affiliate on the service as well as on-demand. Essential tier subscribers will have access to the on-demand the following day after the episode airs.