Storyline
WHEN ABISHOLA LEARNS THAT BOB TALKED CHUKWUEMEKA INTO PROPOSING TO KEMI, SHE TAKES IT UPON HERSELF TO TRY TO FIX THE SITUATION, ON "BOB ♥ ABISHOLA," MONDAY, APRIL 17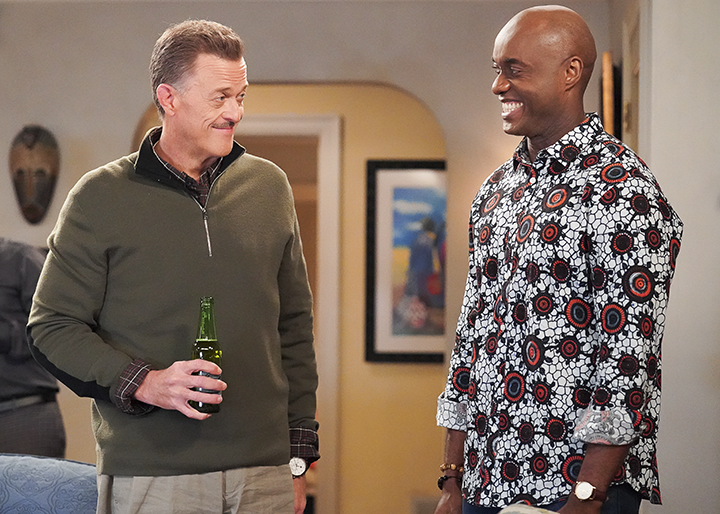 "A Hundred CCs of Handsome" – When Abishola learns that Bob talked Chukwuemeka into proposing to Kemi, she takes it upon herself to try to fix the situation. Also, Kofo permanently alters his relationship with Goodwin when he considers signing a lease in Olu and Tunde's apartment building, on the CBS Original series BOB ♥ ABISHOLA, Monday, April 17 (8:30-9:00 PM, ET/PT) on the CBS Television Network, and available to stream live and on demand on Paramount+*.
STORY BY: Matt Ross, Gina Yashere and Sam Mohamed Elhindi
TELEPLAY BY: Carla Filisha, Gloria Bigelow and Marla DuMont
DIRECTED BY: Beth McCarthy-Miller
Click HERE for photos
Website: https://www.paramountpressexpress.com/cbs-entertainment/shows/bob-hearts-abishola/
*Paramount+ Premium subscribers will have access to stream live via the live feed of their local CBS affiliate on the service as well as on-demand. Essential tier subscribers will have access to the on-demand the following day after the episode airs.