Storyline
RILEY COMES CLEAN TO FREDDY ABOUT HIS RELATIONSHIP WITH VANESSA, ON THE SECOND SEASON FINALE OF "UNITED STATES OF AL," THURSDAY, MAY 19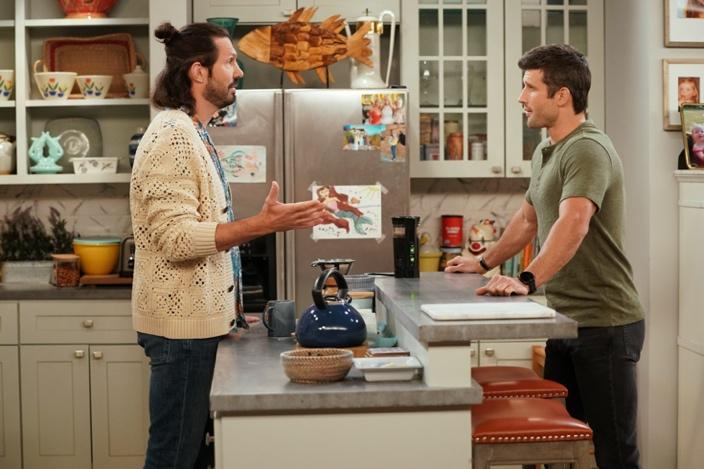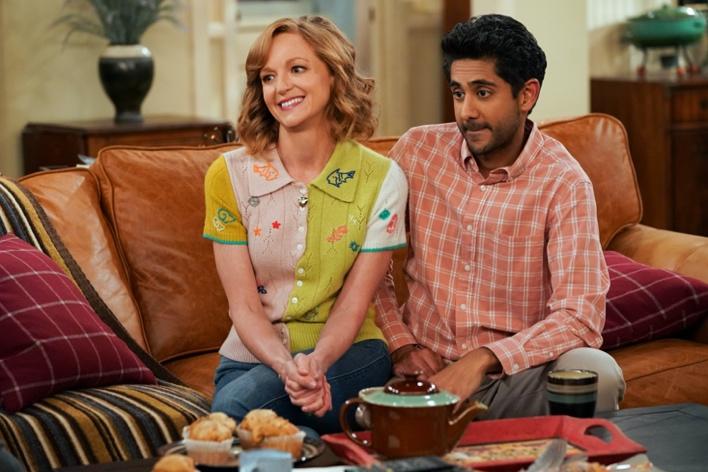 "Chaos / Aashob" – Riley comes clean to Freddy about his relationship with Vanessa, and Cindy grows increasingly possessive of Al, on the second season finale of the CBS Original series UNITED STATES OF AL, Thursday, May 19 (8:31-9:01 PM, ET/PT) on the CBS Television Network, and available to stream live and on demand on Paramount+*.
REGULAR CAST:
| | |
| --- | --- |
| Adhir Kalyan | (Al) |
| Parker Young | (Riley) |
| Dean Norris | (Art) |
| Elizabeth Alderfer | (Lizzie) |
| Kelli Goss | (Vanessa) |
| Farrah Mackenzie | (Hazel) |
GUEST CAST:
Rachel Bay Jones

Brian Thomas Smith

Jayma Mays

Azita Ghanizada

Blake Clark

George Sharperson

(Lois)

(Freddy)

(Cindy)

(Ariana)

(Wayne)

(Gus)
STORY BY: Dave Goetsch, Ursula Taherian, Habib Zahori
TELEPLAY BY: Maria Ferrari, Andy Gordon, Chuck Tatham
DIRECTED BY: Mark Cendrowski
GENRE: Comedy
Click HERE for photos
*Paramount+ Premium subscribers will have access to stream live via the live feed of their local CBS affiliate on the service as well as on demand. Essential-tier subscribers will have access to on-demand the day after the episode airs.
CHEAT TWEET: Will Vanessa stay with Freddy or go back to Riley? Will Al be able to handle Cindy's possessive behavior? Tune in to the 2nd season finale of @USofAlCBS 5/19 8:31PM @CBS @adhirkalyan @parker_young @deanjnorris @kelligoss @farrahmackenzie https://bit.ly/3EYb7CT
CBS Instagram: https://www.instagram.com/cbstv
CBS PR Twitter: https://twitter.com/CBS
CBS TikTok: https://www.tiktok.com/@cbs
Website: https://www.cbs.com/shows/united-states-of-al/
Cast and crew on social:
Twitter

Instagram

Adhir Kalyan

@adhirkalyan

Parker Young

@parker_young

@parker.young

Dean Norris

@deanjnorris

@deanjnorris

Elizabeth Alderfer

Kelli Goss

Farrah Mackenzie

@LizAlderfer

@lizderfer

@kelligoss

@farrahmackenzie
***
Press Contact:
Photo Contact:
| | | |
| --- | --- | --- |
| Amanda Beane | 818-655-1545 | |