Storyline
HEARTBROKEN OVER ARIANA, AL BEGINS DATING SOMEONE WHO RILEY FEELS IS TOO WILD FOR HIM, ON "UNITED STATES OF AL," THURSDAY, MARCH 31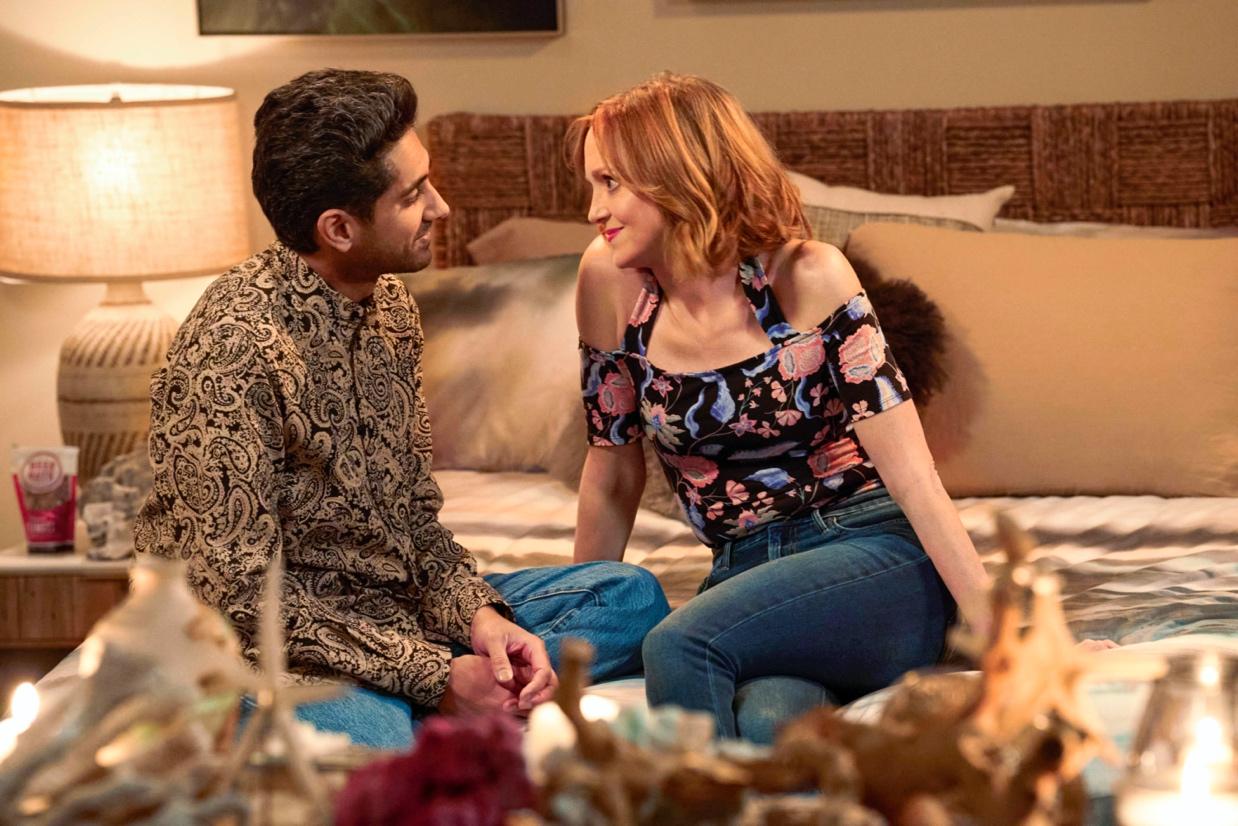 Jayma Mays Guest Stars as Cindy, Al's New Girlfriend
"Virgin / Bakr" – Heartbroken over Ariana, Al begins dating Cindy (Jayma Mays), who Riley feels is too wild for him, on the CBS Original series UNITED STATES OF AL, Thursday, March 31 (8:31-9:01 PM, ET/PT) on the CBS Television Network, and available to stream live and on demand on Paramount+*.
REGULAR CAST:
| | |
| --- | --- |
| Adhir Kalyan | (Al) |
| Parker Young | (Riley) |
| Dean Norris | (Art) |
| Elizabeth Alderfer | (Lizzie) |
| Kelli Goss | (Vanessa) |
| Farrah Mackenzie | (Hazel) |
GUEST CAST:
Azita Ghanizada

Deniz Akdeniz

Jayma Mays

Amanda Payton

(Ariana)

(Dirk)

(Cindy)

(Holly)
STORY BY: Reza Aslan, Maria Ferrari, Chuck Lorre
TELEPLAY BY: Dave Goetsch, Andy Gordon, Habib Zahori
DIRECTED BY: Nikki Lorre
GENRE: Comedy
PHOTOS: https://www.viacomcbspressexpress.com/cbs-entertainment/shows/united-states-of-al/photos
*Paramount+ Premium subscribers will have access to stream live via the live feed of their local CBS affiliate on the service as well as on demand. Essential-tier subscribers will have access to on-demand the day after the episode airs.
CHEAT TWEET: Can Al handle dating someone who is very different from him, or will he go really far out of his comfort zone to please her? Tune in to @USofAlCBS 3/31 8:31PM @CBS @adhirkalyan @parker_young @deanjnorris @kelligoss @farrahmackenzie https://bit.ly/3pT7dVe
CBS Instagram: https://www.instagram.com/cbstv
CBS PR Twitter: https://twitter.com/CBS
CBS TikTok: https://www.tiktok.com/@cbs
Website: https://www.cbs.com/shows/united-states-of-al/
Cast and crew on social:
Twitter

Instagram

Adhir Kalyan

@adhirkalyan

N/A

Parker Young

@parker_young

@parker.young

Dean Norris

@deanjnorris

@deanjnorris

Elizabeth Alderfer

Kelli Goss

Farrah Mackenzie

@LizAlderfer

N/A

NA

@lizderfer

@kelligoss

@farrahmackenzie
* * *
Press Contact:
Photo Contact:
| | | |
| --- | --- | --- |
| Amanda Beane | 818-655-1545 | |