Release
"THE 81ST GOLDEN GLOBE® AWARDS" TO AIR LIVE ON CBS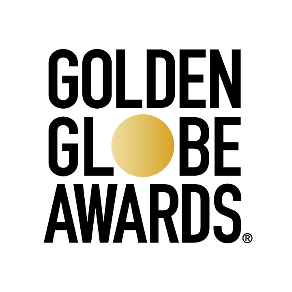 Live Three-Hour Entertainment Event to Be Broadcast on CBS and Stream on Paramount+ Directly Following an "NFL on CBS" Sunday Doubleheader
NOV. 17, 2023 – LOS ANGELES, CALIF. – The Golden Globe® Awards announced it will air live on CBS, stream on Paramount+ and be available on the CBS app as part of a new deal between the Network and the Golden Globes. Taking place Sunday, Jan. 7, 2024, the Golden Globes will have the most powerful lead-in audience, airing directly following an NFL ON CBS Sunday doubleheader.
CBS, the longstanding home of the GRAMMY® Awards, will expand its awards show offerings with the addition of the Golden Globes. In addition to the live broadcast on the Network, the Golden Globes' televised ceremony will be available both live and on-demand on Paramount's flagship streaming service Paramount+.*
The three-hour show will be broadcast live from 8:00-11:00 PM, ET and 5:00-8:00 PM, PT on the CBS Television Network. Stations in the Pacific time zone that air the event live will also rebroadcast the entire Golden Globe Awards telecast in primetime immediately following the live presentation.
"Live entertainment and sports have been, and will always be, a hallmark of CBS, and the Globes adds an exciting new dimension to our first quarter schedule this year," said George Cheeks, president and chief executive officer of CBS. "The January timing also provides the added benefit of yet another signature platform to promote the return of CBS' new primetime schedule in February."
"We're so proud to bring the Golden Globes to CBS to celebrate 81 years of awards show history," said Jay Penske, CEO, chairman and founder of Penske Media and owner of Dick Clark Productions. "CBS has demonstrated an impressive 30-year commitment to the GRAMMYS and been instrumental to their long-term success. In CBS, we found an ideal partner who understands the value of live entertainment programming and whose multiplatform distribution model is reflective of how global audiences choose to consume content today."
The Golden Globe Awards, often referred to as Hollywood's "Best Party of the Year," is one of the biggest nights on the calendar for live viewing. It is also the largest awards show in the world to celebrate the best of both film and television. This year's show boasts two newly added awards including Cinematic and Box Office Achievement and Best Stand-Up Comedian on Television.
"In an age when audiences are viewing content on their own schedules, we are delighted to bring the Golden Globes to viewers globally through CBS' robust platforms," said Helen Hoehne, president of the Golden Globes. "Audiences will have the ability to enjoy our show live and on demand. We cannot wait to reveal the magic of what will be our most unforgettable show yet."
Produced and owned by Dick Clark Productions, the Golden Globe Awards are viewed in more than 185 countries worldwide.
About The Golden Globe® Awards
As a premier entertainment awards show since 1944, the annual Golden Globe Awards has honored achievements in both television and film. Over the last three decades, the licensing fees from the Golden Globe Awards have enabled donations of more than $55 million to entertainment-related charities including scholarship programs, film restoration projects and humanitarian efforts. This funding has also supported diverse programs in partnership with advocacy groups aimed at promoting greater access in Hollywood for underserved communities. Dick Clark Productions is the owner and producer of the Golden Globe Awards. For more information on the Golden Globe Awards, please visit www.GoldenGlobes.com and follow us on Twitter, Instagram, Facebook and in Spanish on Twitter and Facebook.
About Dick Clark Productions
Dick Clark Productions is the world's largest producer and proprietor of televised live event entertainment programming including the "Academy of Country Music Awards," "American Music Awards," "Billboard Music Awards," "Dick Clark's New Year's Rockin' Eve with Ryan Seacrest," "Golden Globe Awards," "So You Think You Can Dance," from 19 Entertainment and DCP, and "Streamy Awards." Dick Clark Productions owns one of the world's most extensive and unique entertainment archive libraries with more than 60 years of award-winning shows, historic specials, performances, and legendary programming. Dick Clark Productions is a Penske Media company. For more information, please visit www.DickClark.com.
*Paramount+ with SHOWTIME subscribers will have access to stream live via the live feed of their local CBS affiliate on the service, as well as on demand. Paramount+ Essential subscribers will not have the option to stream live, but will have access to on-demand the day after the special airs.
Media Contacts:
Dick Clark Productions
Gina Sorial, gsorial@dickclark.com
Lydia Baskharoon, lbaskharoon@dickclark.com
CBS
Phil Gonzales, Phil.Gonzales@viacomcbs.com
Kate Fisher, Khfisher@viacomcbs.com
The Golden Globe Awards