Storyline
TV'S ORIGINAL WORD GAME IS BACK WITH HOST RUPAUL CHARLES WELCOMING 4 NEW TEAMS TO TACKLE THE LINGO BOARD, BUT ONLY 1 DUO WILL TAKE HOME THE $50,000 JACKPOT PRIZE, ON "LINGO," WEDNESDAYS AT 9 PM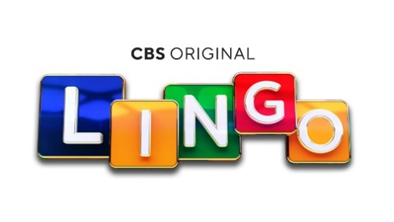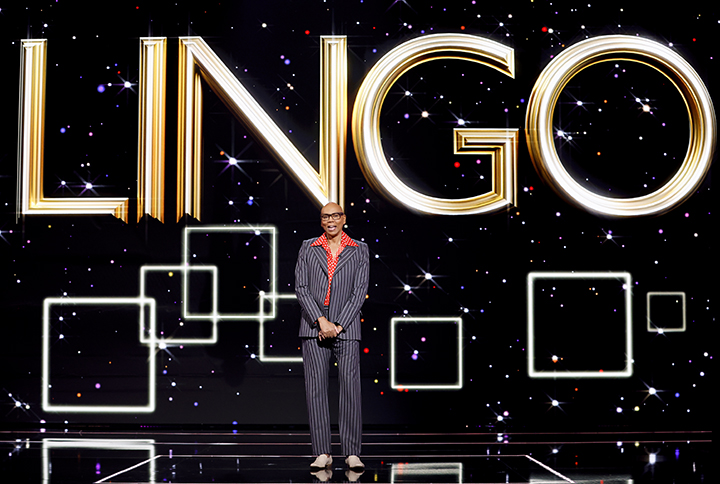 TV's original word game is back with host RuPaul Charles welcoming four new teams to tackle the LINGO board every Wednesday night, but only one duo will take home the $50,000 jackpot prize, Wednesdays (9:00-10:00 PM, ET/PT) on the CBS Television Network, and available to stream live and on demand on Paramount+
"Episode 2" Wednesday, Jan. 18 (9:00-10:00 PM, ET/PT)
In tonight's word game, a former history teacher and her daughter take on longtime friends in a must-see LINGO Battle, while two friends use southern charm against a relentless husband-and-wife duo.
"Episode 3" Wednesday, Jan. 25 (9:00-10:00 PM, ET/PT)
In tonight's word game, a new couple goes head-to-head with friends that like to bare it all, followed by a memorable LINGO Showdown with a married couple taking on brothers that goes down to the wire.
"Episode 4" Wednesday, Feb. 1 (9:00-10:00 PM, ET/PT)
In tonight's word game, LINGO skills are tested when Midwestern brothers face off with Southern sisters, then a mother-daughter duo flexes their wordplay skills against an entertaining in-law team from New York.
"Episode 5" Wednesday, Feb. 8 (9:00-10:00 PM, ET/PT)
In tonight's word game, best friends from Texas take on siblings in a high-energy matchup, while friends from California face off against high school sweethearts in an entertaining and close battle.
"Episode 6" Wednesday, Feb. 15 (9:00-10:00 PM, ET/PT)
In the first word battle of tonight's game, old buddies and police officers will have to get past twin sister telepathy, then it's a Texas couple facing off against a mother-daughter pair, all ending in a surprise celebration.
"Episode 7" Wednesday, March. 8 (9:00-10:00 PM, ET/PT)
Tonight's word game is a family affair as siblings encounter a mother-daughter duo in a high-scoring battle, and it goes right down to the wire as father and son test their bond against a new couple.
"Episode 8" Wednesday, March. 15 (9:00-10:00 PM, ET/PT)
There's more word game fun when a pair of Idaho sisters show off their word skills against girlfriends from Maryland, then it's a family showdown when rhyming-name sisters take on a Midwestern father and son.
"Episode 9" Wednesday, March. 22 (9:00-10:00 PM, ET/PT)
In tonight's word game it's brothers versus sisters in a LINGO battle of the sexes, followed by Vegas kickball buddies facing off against a Southern California mother and daughter.
"Episode 10" Wednesday, March. 29 (9:00-10:00 PM, ET/PT)
In tonight's word game, Midwestern friends take on sister and brother in a tight game of LINGO, and twin brothers use telepathy to try and outwit the connection of a mother and daughter team, ending in a memorable Final Showdown.
"Episode 11" Wednesday, April 5 (9:00-10:00 PM, ET/PT)
In tonight's word game, these battles answer the question of which team is more in sync: married couples or longtime friends – resulting in a huge showdown.
"Episode 12" Wednesday, April. 12 (9:00-10:00 PM, ET/PT)
The LINGO season finale comes down to the wire and either good friends or family members will take home the jackpot.
About Objective Media Group
Objective Media Group comprises industry-leading production companies across London, Los Angeles, Glasgow and Manchester. OMG companies excel in world class, award-winning scripted, entertainment and reality television. These include "The Cube" for TBS, "12 Dates of Christmas" for HBO Max, "The Great American Recipe" for PBS, "Worst Cooks in America" for Food Network, "Flirty Dancing" for Channel 4 and FOX, "Wheeler Dealers" for Discovery, "Sweet Life: Los Angeles" for HBO Max and "Feel Good" for Netflix.
About Lingo
All3Media International has sold the format in more than 17 territories, with versions of the hit show produced in major markets including the UK, Italy and Spain – where the series is currently airing – as well as the US, Netherlands and France. There is a Lingo boardgame, Facebook game and app available.
CHEAT TWEET: TV's original word game is back with host @RuPaul welcoming four new teams to tackle the LINGO board every Wednesday night, but only one duo will take home the $50,000 jackpot prize @lingocbs Wednesdays @CBS! 9/8c. https://bit.ly/3Wacs00
Click HERE for Photos
Website: https://www.cbs.com/shows/lingo
Twitter: https://twitter.com/LingoCBS
Instagram: @lingocbs
CBS Twitter: http://twitter.com/#!/CBSTweet
CBS Facebook: https://www.facebook.com/CBS
RuPaul Charles on Twitter: @RuPaul
RuPaul on Instagram: @rupaulofficial
***
Press Contacts:
| | |
| --- | --- |
| Lori Dellicolli | |
| Trenise Burleson | |
Photo Contacts:
| | |
| --- | --- |
| Gaye Ann Bruno | |
| Heidi Rubin | |