Release
NEW JUDGE SERIES "MS. PAT SETTLES IT" PREMIERES ON BET WEDNESDAY, OCTOBER 18 AT 10 PM ET/PT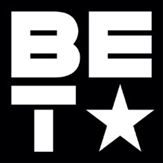 THERE'S A NEW JUDGE IN TOWN!
NEW JUDGE SERIES "MS. PAT SETTLES IT" PREMIERES ON BET
WEDNESDAY, OCTOBER 18 AT 10 PM ET/PT
New York, NY – September 20, 2023 – BET, a unit of Paramount Global (NASDAQ: PARAA; PARA; PARAP), is set to launch its new judge series, "MS. PAT SETTLES IT," with back-to-back half-hour episodes premiering on Wednesday, October 18 at 10 pm ET/PT. Patricia "Ms. Pat" Williams (comedian, author, radio host, and star of Emmy-nominated series "The Ms. Pat Show"), renowned for her sharp wit on the stand-up stage, takes "center bench" as the boldest, funniest, and most genuine judge in any courtroom! "MS. PAT SETTLES IT" is the first unscripted project originating from Ms. Pat's overall deal with BET.
On "MS. PAT SETTLES IT," Ms. Pat assembles a jury comprised of her closest friends, family members, and guest stars to tackle real cases where genuine relationships hang in the balance. While she may not boast a legal degree, Ms. Pat possesses a unique ability to deliver candid, humorous, and heartfelt judgments every time.
In her courtroom, each case revolves around family and relationship dynamics. Viewers will witness everyday people grappling with real-life problems who willingly accept Ms. Pat's verdict as binding. Each case traverses the fine line between intense drama and uproarious comedy, mirroring Ms. Pat's own life experiences. The "Jury of Her Peers" will preside over a wide array of cases, encompassing financial disputes, romantic entanglements, roommate quarrels, neighborly conflicts, and a myriad of other issues. Ms. Pat and her jury are on a mission to set things right. Although real cash settlements are at stake, the core of every case is an underlying issue that has driven the litigants to their breaking points.
The show boasts a lineup of celebrity guest jurors, including Ray J, DeRay Davis, Carmen Barton, Jordan E. Cooper, Jasmine Luv, and more.
"MS. PAT SETTLES IT" is executive produced by Ms. Pat. Sallyann Salsano, Dave Hamilton, Ebony McClain, and Frank Miccolis also serve as executive producers for 495 Productions. Tiffany Lea Williams, Angela Aguilera, Kelly Gould and Ashley Taylor serve as executives for BET.
About BET MEDIA GROUP
The BET Media Group, a unit of Paramount (NASDAQ: PARAA; PARA; PARAP), is the world's largest media company dedicated to entertaining, engaging, and empowering the Black community and championing Black culture. Connecting Black audiences through a portfolio of brands including BET, BET+, BET Gospel, BET HER, BET International, BET Jams, BET Soul, BET Studios, and VH1, the BET Media Group is a thriving media ecosystem of leading interconnected platforms across cable TV, streaming, digital, studios, live events and international.
For more information about BET, visit www.bet.com and follow @BET on social platforms. For more BET news announcements, follow us on social @BET_PR.
Contacts:
Danielle Spigner-Davis