Release
VH1'S "LOVE & HIP HOP: MIAMI" SEASON FIVE DEBUTS TO DOUBLE-DIGIT VIEWERSHIP GAINS A WHOPPING +70% WITH DELAYED VIEWING (L+3)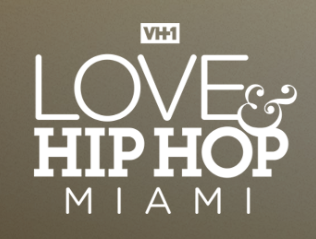 VH1'S "LOVE & HIP HOP: MIAMI" SEASON FIVE DEBUTS TO
DOUBLE-DIGIT VIEWERSHIP GAINS A WHOPPING +70% WITH DELAYED VIEWING (L+3)
THE WINNING FRANCHISE ALSO ANNOUNCES A NEW,
"RECLAIM YOUR VOTE SPECIAL," HOSTED BY POLITICAL STRATEGIST AND COMMENTATOR ANGELA RYE AND STARRING RAY J, PRINCESS LOVE, BOBBY LYTES, AND POLITICAL EXPERT
ALENCIA JOHNSON ON SUNDAY, AUGUST 27 AT NOON ET/PT
VH1'S "LOVE & HIP HOP: MIAMI" AIRS MONDAYS
AT 8 PM ET/PT ON VH1


#LHHMIA


NEW YORK, NY – AUGUST 25, 2023– VH1's "Love & Hip Hop: Miami" grows its audience by double digits with its premiere episode that aired Monday, August 14 at 8 PM ET/ PT on VH1.The Network grew its "Love & Hip Hop: Miami" audience by +70% with L+3 ratings, delivering a 0.494 from a 0.290 P18-49 with a 3.27 share (L+3), up from 1.92 share (LSD).* Starring Amara La Negra, Bobby Lytes, Eliza Reign, Florence El Luche, Princess Love, Ray J, Safaree, Shay Johnson, Sukihana, Trick Daddy, Trina, and Zoey Brinxx, "Love & Hip Hop: Miami" airs Mondays at 8 PM ET/PT on VH1. The hit series also features more talent than ever, including Miami Tip, Joy Young & Vonshae, Supa Cindy& and the Hollywood Twins.
On the heels of its soaring viewership growth, VH1 will launch a "Reclaim Your Vote" special hosted by political strategist and commentator Angela Rye. In this discussion, our panelists, "Love & Hip Hop Miami's", Ray J, Princess Love, and Bobby Lytes, as well as political expert panelist, Alencia Johnson, illustrate why it's critical to Reclaim Your Vote and discuss topics that inform the current state of Black communities thriving ahead of the 2023 and 2024 elections.
"Love & Hip Hop: Miami's" Reclaim Your Vote Special Premieres Sunday, August 27 at Noon ET/PT on VH1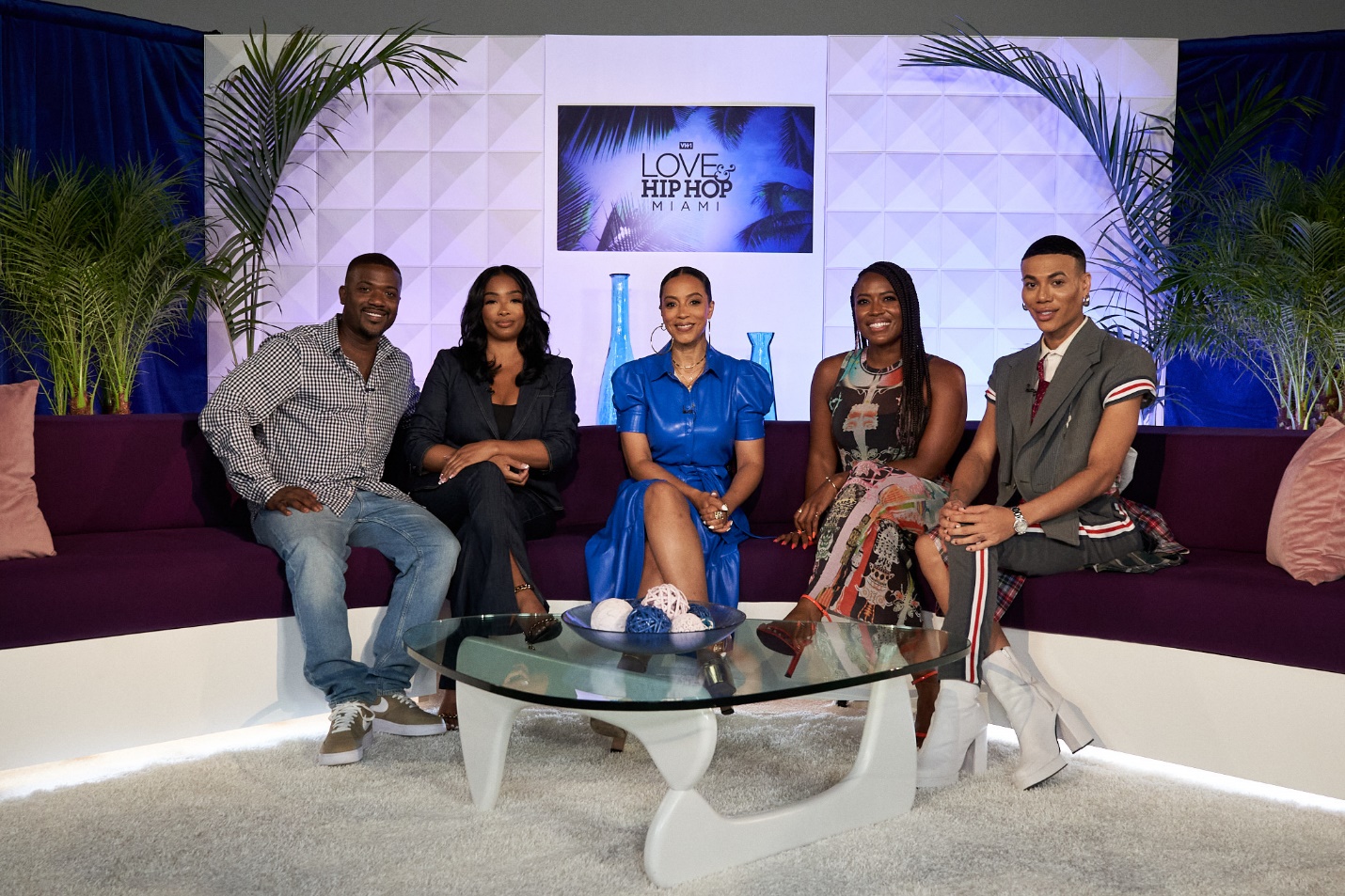 About "Love & Hip Hop: Miami"
The groundbreaking reality franchise returns hotter than ever with its fifth season documenting all the grit and glitz of life in the Magic City's music fast lane. It's a new era on "Love & Hip Hop: Miami," and reinvention is the name of the game. After a year of life-altering upheavals, the series' cast of iconic industry legends and hard-hustling up-and-comers are back outside, mixing it up, and turning the page – with spicy relationship reveals, game-changing career moves, and jaw-dropping personal evolutions.
Join the conversation using #LHHMIA and follow the official Love & Hip Hop accounts on Instagram, Facebook, X, Threads, YouTube, and TikTok.
VH1's Love & Hip Hop: Miami is executive produced by Mona Scott-Young for Monami Productions, Lashan Browning, Donna Edge-Rachell, Alissa Horowitz, Paris Bauldwin, Daniel Wiener, Brian Schornak, and Eric Cyphers for Antoinette Media. Sitarah Pendelton-Eaglin, Daniel Blau Rogge, and Paula Aranda serve as executive producers for MTV Entertainment Studios and Tiffany Lea Williams for BET Media Group.
*Source: Nielsen via StarMedia LSD vs L+3 Premiere TC | 08.14.23 | 8P
About BET Media Group
The BET Media Group, a unit of Paramount (NASDAQ: PARAA; PARA; PARAP), is the world's largest media company dedicated to entertaining, engaging, and empowering the Black community and championing Black culture. Connecting Black audiences through a portfolio of brands including BET, BET+, BET Gospel, BET HER, BET International, BET Jams, BET Soul, BET Studios, and VH1, the BET Media Group is a thriving media ecosystem of leading interconnected platforms across cable TV, streaming, digital, studios, live events and international. For more information about BET, visit www.bet.com and follow @BET on social platforms. For more BET news announcements, follow us on social @BET_PR.
About Antoinette Media
Founded by industry veteran Lashan Browning as a joint venture with Paramount Global, Antoinette Media is a full-service production company specializing in authentic, mass-appeal television and film content. It is actively developing a deep slate of projects — ranging from documentaries to scripted features to star-driven digital formats — all exemplifying the company's commercial and quality-driven approach. Antoinette Media is currently producing seven series for MTV Entertainment Studios including Love & Hip Hop Atlanta, Love & Hip Hop Miami, Love & Hip Hop Family Reunion, Couples Retreat, Caught in the Act: Unfaithful, Shaunie & Keion: Destination I Do, and Run it Back -and has both scripted and unscripted projects currently in development across the partnership with Paramount's MTV Entertainment Studios.
About Monami Productions
Monami Productions is a leading independent production company that boasts a diverse slate of scripted and unscripted projects representing a wide array of concepts, stories and experiences. The company is committed to conceptualizing, showcasing and amplifying the full spectrum of BIPOC voices and, along with its executives, approaches all content with an eye towards global perspective and expansion. Founded by CEO Mona Scott-Young, Monami Productions is a division of Monami Entertainment, a lifestyle and entertainment company specializing in talent management, cross-platform brand development and experiential marketing. Both companies were created on the premise of tapping into and expanding upon Scott-Young's remarkable track record for success in all areas of the entertainment business; music, television, publishing and consumer products.
###
MEDIA CONTACTS:


Luis Defrank
Luis.Defrank@BET.net

Mercedes Smith
Mercedes.Smith@BET.net

Johnny Cooper