Release
BET REMEMBERS TINA TURNER WITH A SPECIAL TRIBUTE, "BET & ET PRESENT TINA TURNER: LIFE AND LEGACY," AIRING MAY 25, AT 9 PM ET/PT ON BET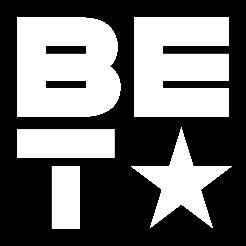 **MEDIA ALERT**
BET REMEMBERS TINA TURNER WITH A SPECIAL TRIBUTE,
"BET & ET PRESENT TINA TURNER: LIFE AND LEGACY,"
AIRING May 25, AT 9 PM ET/PT ON BET
#BETRemembersTinaTurner
----
NEW YORK, NY (May 25, 2023) – BET will honor the legacy of Tina Turner with an exclusive news special, "BET & ET PRESENT TINA TURNER: LIFE AND LEGACY," airing May 25 at 9PM ET/PT on BET. Hosted by Entertainment Tonight's Nischelle Turner and Kevin Frazier, this BET, and Entertainment Tonight production features rare archival footage and compelling interviews with the 12-time GRAMMY® award recipient and double Rock & Roll Hall of Fame inductee Tina Turner and other celebrities who knew her well. BET Her and VH1 will air an encore of the special Friday May 26, at 10 AM ET/PT and at 6 PM ET/PT, respectively.
"Tina Turner was a global powerhouse, humanitarian, and undisputable Queen of Rock & Roll. We are deeply saddened by the news of her passing," said Scott Mills, President and CEO, BET Media Group. "Tina Turner's gritty vocals, high-octane performances and award-winning platinum hits are unforgettable. Her rise from humble beginnings to overcoming professional and personal adversity led her to become one of the most successful recording artists of all time. We join so many in celebration of her life, legacy, and immeasurable contributions to the arts. She was simply the best."
"BET & ET PRESENT TINA TURNER: LIFE AND LEGACY," will recount some definitive moments in the life of Tina Turner, including how she didn't think "What's Love Got To Do With It" would become a hit; her dream of becoming an actor; and never giving up on finding true love.
# # #
ABOUT BET
The BET Media Group, a unit of Paramount (NASDAQ: PARAA; PARA; PARAP), is the world's largest media company dedicated to entertaining, engaging, and empowering the Black community and championing Black culture. Connecting Black audiences through a portfolio of brands including BET, BET+, BET Gospel, BET HER, BET International, BET Jams, BET Soul, BET Studios, and VH1, the BET Media Group is a thriving media ecosystem of leading interconnected platforms across cable TV, streaming, digital, studios, live events and international.
For more information about BET, visit www.bet.com and follow @BET on social platforms. For more BET news announcements, follow us on social @BET_PR.
ABOUT ENTERTAINMENT TONIGHT
ENTERTAINMENT TONIGHT is a multi-platform entertainment news brand, with a cross-screen portfolio that includes the #1 entertainment newsmagazine on television with nearly 4 million viewers daily, and a top entertainment news network online, delivering more than 190 million video views per month. ETonline.com averages 20 million monthly unique visitors in the U.S. per comScore, while ET's social audience reaches more than 70 million U.S. users monthly.
Produced and distributed by CBS Media Ventures, ENTERTAINMENT TONIGHT is hosted by Kevin Frazier and Nischelle Turner with Rachel Smith, Matt Cohen, Cassie DiLaura, Denny Directo and Will Marfuggi as correspondents. Erin Johnson serves as Executive Producer with Whitney Wallace and Leslie Kawaguchi as Co-Executive Producers.
MEDIA CONTACT:
Luis Defrank
luis.defrank@bet.net