Release
BET NAMES TIYALE HAYES EXECUTIVE VICE PRESIDENT OF INSIGHTS AND MULTIPLATFORM ANALYTICS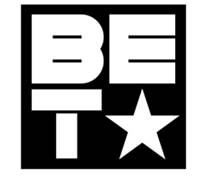 BET NAMES TIYALE HAYES EXECUTIVE VICE PRESIDENT OF INSIGHTS AND MULTIPLATFORM ANALYTICS
NEW YORK, NY – September 19, 2023 – The BET Media Group (a unit of Paramount, NASDAQ: PARAA; PARA; PARAP), the world's largest media company dedicated to empowering the Black community and championing Black culture, today announced that Tiyale Hayes has been promoted to the new position of Executive Vice President of Insights and Multiplatform Analytics, reporting to BET President and CEO, Scott Mills.
In this role, Hayes will lead the BET Media Group's research, insights, and data analytic functions across the brand's entire portfolio of businesses including linear, streaming, digital, and live events. As the leader of BET's newly integrated research, data, analytics and insights teams, Hayes will leverage data collection and analysis to enhance strategic priorities, help identify new business opportunities and support day-to-day operations.
"BET has long used research, data, and analytics to both super-serve our audiences and partners, and to support our critical business decisions," said Mills. "We are proud to have the largest repository of data, research, and custom studies on Black consumers in the industry. As our environment continues to grow in complexity and scope, I am particularly excited to have Tiyale at the helm of our insights and multiplatform analytics organization to help us navigate this rapidly changing landscape and capitalize on the many opportunities available to BET."
Under Hayes' leadership, BET's research and insight teams have been instrumental in the brand's transformation from a traditional cable network to a multimedia powerhouse. In his role as SVP of Consumer Insights, to which he was appointed in 2016, the data, analysis and insights that Hayes and the team generated in support of BET's streaming business plan have been foundational to BET+'s success.
In his more recent role as Senior Vice President of Brand Strategy and Marketing, working with Kimberly Paige, Hayes leveraged decades of consumer insights experience to help inform the launch of BET's Black Canvas, the brand's award-winning rebranded visual identity.
Hayes joined BET in 2016 with a demonstrated track record in driving innovation for global brands. At Johnson & Johnson, he led global insight development for brands such as Tylenol, Motrin, and Listerine. His Consumer Insights and Global Innovation roles at Procter & Gamble created insights that led to business-winning strategies for brands like Folgers, Pringles, Crest, Gillette, and Old Spice.
"I'm thrilled to bring my consumer insights experience into this new role to further equip BET with an integrated approach to data collection, application, and execution," said Hayes. "By streamlining our multiplatform media measurement and analytics, we'll continue to strengthen the brand and identify growth opportunities for the business, our clients, and consumers."
# # #
About BET
The BET Media Group, a unit of Paramount (NASDAQ: PARAA; PARA; PARAP), is the world's largest media company dedicated to entertaining, engaging, and empowering the Black community and championing Black culture. Connecting Black audiences through a portfolio of brands including BET, BET+, BET Gospel, BET HER, BET International, BET Jams, BET Soul, BET Studios, and VH1, the BET Media Group is a thriving media ecosystem of leading interconnected platforms across cable TV, streaming, digital, studios, live events, and international. For more information about BET, visit www.bet.com and follow @BET on social platforms. For more BET news announcements, follow us on social @BET_PR.
Press Contacts:
Mercedes Smith
Mercedes.Smith@bet.net