Release
Election Season is OUR Season: BET Media Group Announces its Annual #ReclaimYourVote Campaign National Black Voter Day on September 15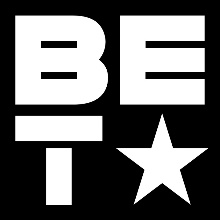 Election Season is OUR Season: BET Media Group Announces its Annual #ReclaimYourVote Campaign
National Black Voter Day on September 15
Returning for a 4th Year, BET Media Group, National Urban League & 50+ Partners Galvanize the Power of Black Voters Nationwide
NEW YORK, NY – September 15, 2023 – BET Media Group (a unit of Paramount, NASDAQ: PARAA; PARA; PARAP), the world's largest media company dedicated to empowering the Black community and championing Black culture, today proudly announced the return of its signature civic engagement campaign, Reclaim Your Vote, in partnership with the National Urban League and over 50 premiere community partners, including When We All Vote, National Action Network, NAACP, The Florida Rights Restoration Commission, Black Voters Matter, The Collective, and more. This annual nonpartisan initiative is focused on empowering Black voters to participate in local, state and national elections each year, protecting Black voters against disenfranchisement and suppression, and educating Black voters on their collective the power.
Reclaim Your Vote will kick off today in celebration of the 4th Annual National Black Voter Day, to galvanize the power and amplify the voice of Black voters across the nation. Coming at a critical time when local and state elections, including those in seven Special Focus Regions with significant Black populations—Louisiana, Kentucky, Mississippi, New Jersey, Ohio, Pennsylvania, and Texas—are set to take place, the campaign's iconic themes of "VOTE. ENGAGE. REPEAT." and "Election Season is OUR Season" reiterate the critical need for Black voters to continue to mobilize and take action whenever the opportunity to vote presents itself.
"Through BET's Reclaim Your Vote, we're determined to empower and mobilize Black voters during national elections as well as critically important local and state elections, to safeguard our interests, advance our causes, and make the votes of our community count where they matter most," said Jeanine Liburd, Chief Communication and Social Impact Officer of BET Media Group. "Our collective voice and action in these elections drives positive change and ensure that the concerns and needs of the Black community are represented at every level of government."
This year, Reclaim Your Vote will employ a multi-platform approach, including televised events, in-person engagements, digital resources, and social media initiatives. This National Black Voter Day, which falls annually on the third Friday in September, VH1 will re-air it's summer special "Love & Hip Hop Presents: Reclaim Your Voter," featuring host Angela Rye in discussion with cast members of the popular series and voting experts alike. Additionally, BET will partner with Black Voters Matter to register students at Savannah State University during their Friday parade.
National Black Voter Day is just the start to BET's election season. On September 20th , BET Media Group will host "America in Black Live @ The Congressional Black Caucus Annual Legislative Conference" in collaboration with CBS News, to engage communities directly. Digitally, the Voter Resource Hub at bet.com/VOTE will serve as a central resource for voters to get involved online, and bet.com will publish a weekly editorial series that details key information about local and state elections. Across social, BET Media Group will leverage its platforms to host live discussions with experts, post exclusive edutainment content and share weekly 'Transformation Tuesday' Instagram Lives to encourage Black voter registration, preparation, and turnout—and host live voting rights activations at HBCU homecoming games in 4 markets across the country.
"We are honored to once again join forces with BET Media Group and countless dedicated partners for the Reclaim Your Vote campaign, which continues to profoundly impact, empower and uplift Black communities," said National Urban League President and CEO Marc H. Morial. "This campaign exemplifies the strength and resilience of the Black community's voice in the democratic process. Together, we stand committed to ensuring that every Black voter's voice is heard, every vote is counted, and every community is empowered."
Reclaim Your Vote is part of BET Thrive, BET Media Group's newly branded yet ongoing social impact strategy that is a collection of timely initiatives, activations and strategic investments aimed at creating material change in the civic participation, financial mobility, and health and wellness of Black communities worldwide. BET Thrive has been comprised of a wide spectrum of programming, activations and strategic investments, such as the creation of the Juneteenth-inspired "Galveston Grants," the Joy Over Everything Challenge to fundraise for 1 million hours of cost-free mental health for the Black community in partnership with the Boris Lawrence Henson Foundation, and the Saving Our Selves COVID-19 Relief Telethon and Fund, which raised and distributed over $21 million in direct financial assistance and relief to Black communities.
For more information about the Reclaim Your Vote campaign, BET Thrive initiatives and a complete list of upcoming events and discussions, please visit BET.com/VOTE and join the conversation on social by using hashtags #ReclaimYourVote and #BETVote.
About BET Media Group
The BET Media Group, a unit of Paramount (NASDAQ: PARAA; PARA; PARAP), is the world's largest media company dedicated to entertaining, engaging, and empowering the Black community and championing Black culture. Connecting Black audiences through a portfolio of brands including BET, BET+, BET Gospel, BET HER, BET International, BET Jams, BET Soul, BET Studios, and VH1, the BET Media Group is a thriving media ecosystem of leading interconnected platforms across cable TV, streaming, digital, studios, live events and international. For more information about BET, visit www.bet.com and follow @BET on social platforms. For more BET news announcements, follow us on social @BET_PR.
About Reclaim Your Vote
The nationwide #ReclaimYourVote non-partisan campaign lays out the most significant issues, breaks down otherwise confusing processes, and highlights specific ways where we can reclaim our collective power by harnessing the power of media, entertainment, and technology to drive civic engagement. #ReclaimYourVote leverages this opportunity through community activations, television spots, compelling print, social and digital media platforms and urges the Black community to be counted in the census and to take a stand and vote.
About National Urban League
The National Urban League is a historic civil rights organization dedicated to economic empowerment in order to elevate the standard of living in historically underserved urban communities. The National Urban League spearheads the efforts of its 92 local affiliates through the development of programs, public policy research and advocacy, providing direct services that impact and improve the lives of more than 2 million people annually nationwide. Visit www.nul.org and follow us on Facebook, Twitter, and Instagram: @NatUrbanLeague.
Media Contacts:
FOR BET
Mia Scott
Mercedes Smith
Erica Knox
FOR THE NATIONAL URBAN LEAGUE
Teresa Candori
###