Release
BET ANNOUNCES PREMIERE DATES FOR HIT TYLER PERRY FRANCHISES "TYLER PERRY'S SISTAS" AND "TYLER PERRY'S THE OVAL"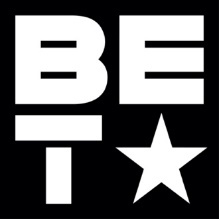 BET ANNOUNCES PREMIERE DATES FOR HIT
TYLER PERRY FRANCHISES "TYLER PERRY'S SISTAS" AND
"TYLER PERRY'S THE OVAL"
THE FIFTH INSTALLMENT OF "TYLER PERRY'S THE OVAL" PREMIERES TUESDAY, OCTOBER 17 AT 9 PM ET/PT AND WILL CELEBRATE ITS 100th EPISODE LATER IN THE SEASON


THE MIDSEASON PREMIERE OF THE #1 SCRIPTED DRAMA FOR BLACK VIEWERS, "TYLER PERRY'S SISTAS" RETURNS
WEDNESDAY, OCTOBER 18, AT 9 PM ET/PT
NEW YORK, NY – September 12, 2023 – This October, BET returns with two of its high-rated dramas, "Tyler Perry's Sistas" and "Tyler Perry's The Oval." Executive produced, directed, and written by Tyler Perry, both series will continue to captivate fans with fresh new episodes every Tuesday and Wednesday night. "Tyler Perry's Sistas" reigns as the #1 series with Black 18-49 viewers L+3 currently airing on ALL TV.* "The Oval" is #2 on Cable with all Black viewers L+3.* BET and Tyler Perry Studios are also proud to celebrate "The Oval's" milestone 100th episode during its fifth season.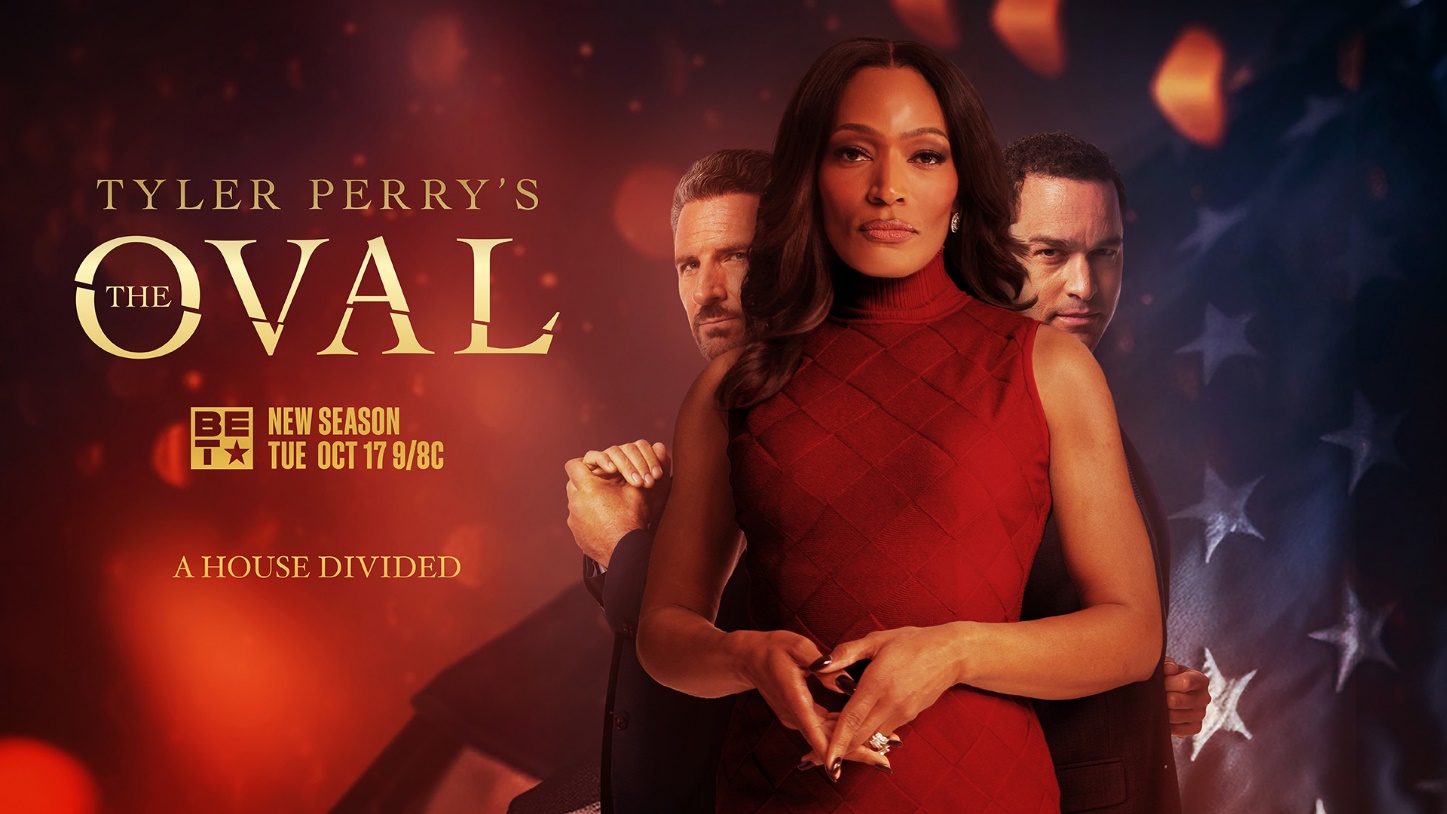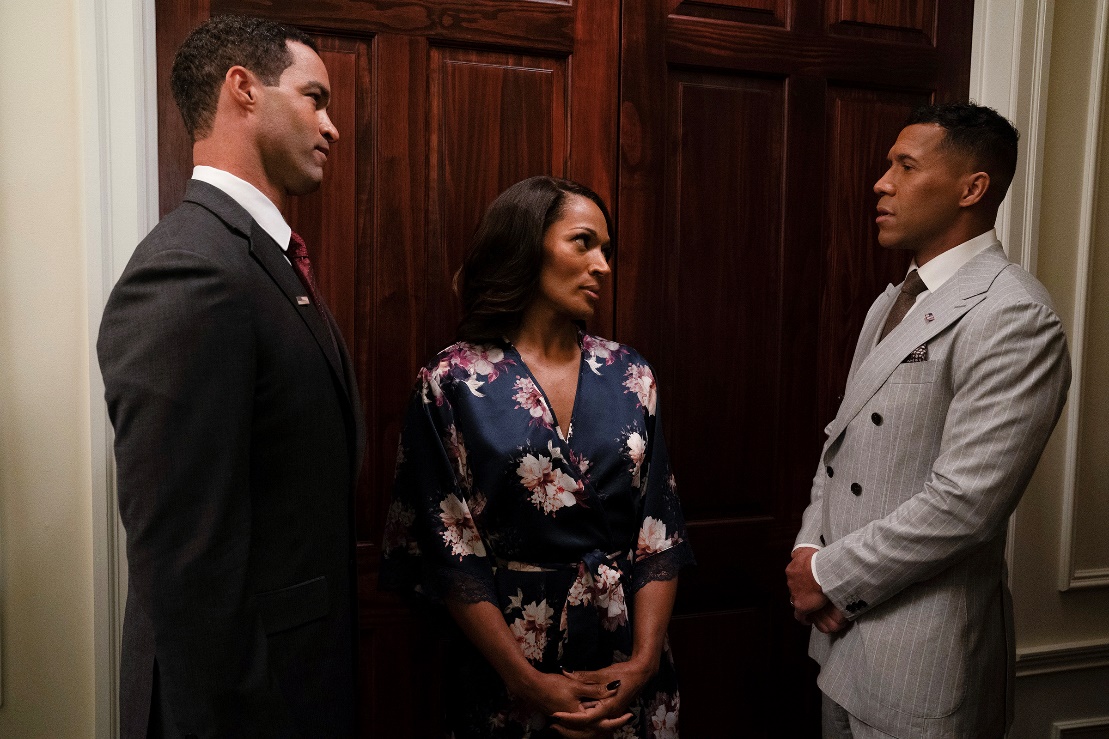 Tyler Perry hit-drama "Tyler Perry's The Oval" premieres Tuesday, October 17, at 9 PM ET/PT. The fifth season of "The Oval," lifts the veil of what can happen when the leader of the free world, his wife and family are crazed maniacs. The thrilling series also highlights the personal, everyday lives of the staff who run the inner workings of the nation's most iconic residence. Ed Quinn, Kron Moore, Javon Johnson, Ptosha Storey, Vaughn Hebron, Teesha Renee, Daniel Croix Henderson, Lodric D. Collins, Ciera Payton, Walter Fauntleroy, Taja V. Simpson, Brad Benedict, Travis Cure, Matthew Law, Bill Barrett, Derek A. Dixon, Nick Barrotta, Nelson Estevez, Kaye Singleton, and Russell Thomas star in the one-hour drama. "Tyler Perry's The Oval" is executive produced, directed, and written by Tyler Perry. In episode #501," Turning Tables Victoria devises an alternative strategy after Hunter finds himself in a dangerous predicament. Bobby finds himself taking the brunt of Priscilla's hatred towards Sam. Official hashtag: #TheOvalOnBET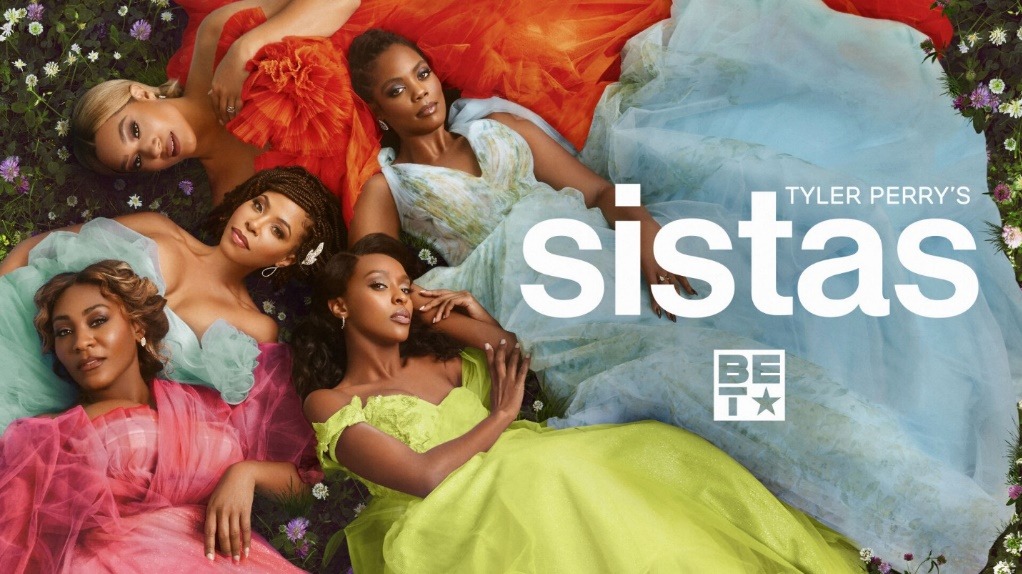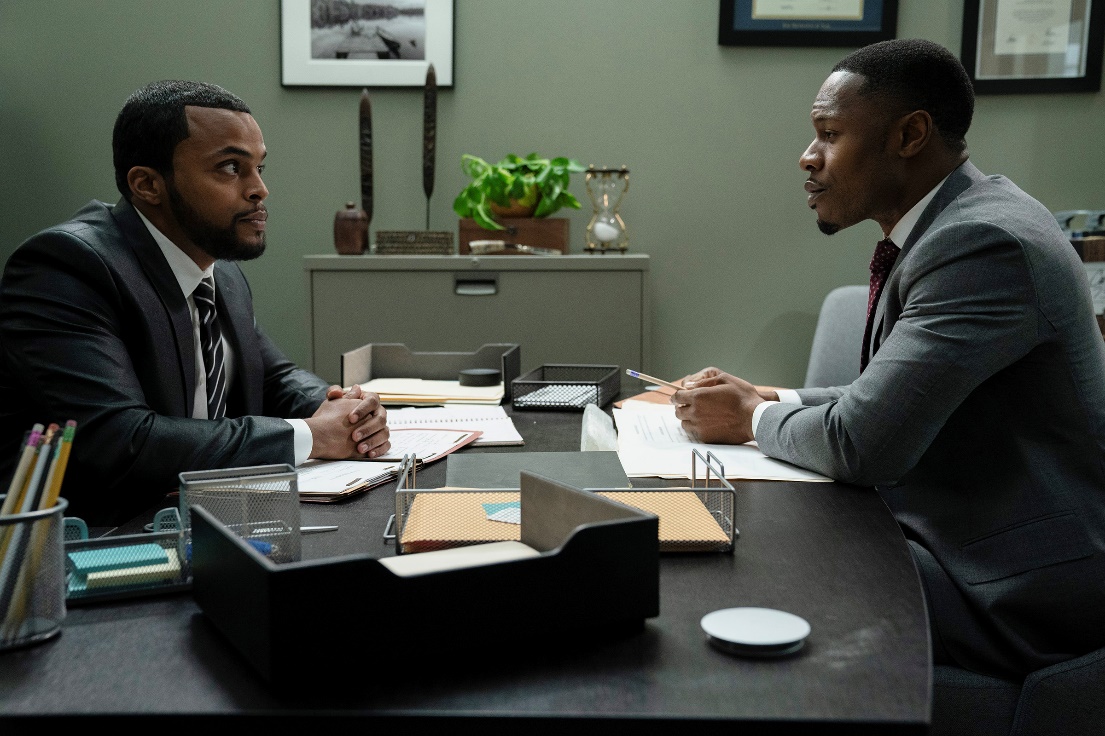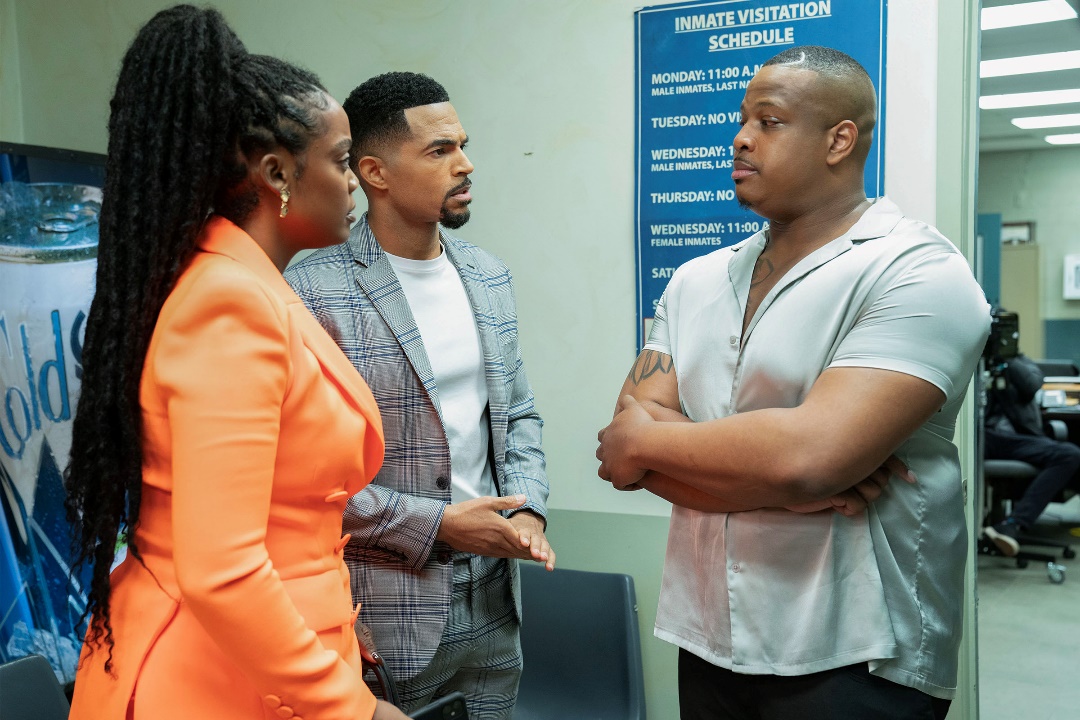 In the midseason premiere of "Sistas", Episode #612, "Daydreams," airing Wednesday, October 18 at 9 PM ET/PT – Gary gives Hayden a stern warning to be careful with Tamara's mysterious motives. Sabrina learns that Bayo's help with her and Maurice's legal situation has strings attached.
"Tyler Perry's Sistas" follows a group of single Black females navigating their "complicated love life," careers, and friendship through the ups and downs of living in a modern world of social media and unrealistic relationship goals. Tyler Perry takes viewers on an exhilarating ride of emotions and gut-busting predicaments that will test the ladies' long-standing friendship. This band of women, intertwined with their newfound relationships, must navigate this new-age dating scene as they continue to search for love in their 30s. Executive produced, directed, and written by Tyler Perry, the beloved series features the talented ensemble cast, KJ Smith, Mignon, Ebony Obsidian, Novi Brown, Crystal Renee' Hayslett, Devale Ellis, Chido Nwokocha, Anthony Dalton II, Brian Jordan Jr., Kevin A. Walton, and Trinity Whiteside. Official hashtag: #SistasOnBET
*Source: Nielsen | Live+SD | CY23 to-date (thru 9/3/23) | Program rankings based on Avg Imps for Premieres | 4+ t/c, >15 min avg duration | Excludes News, Sports, Kids, Syndication
ABOUT BET MEDIA GROUP
The BET Media Group, a unit of Paramount (NASDAQ: PARAA; PARA; PARAP), is the world's largest media company dedicated to entertaining, engaging, and empowering the Black community and championing Black culture. Connecting Black audiences through a portfolio of brands including BET, BET+, BET Gospel, BET HER, BET International, BET Jams, BET Soul, BET Studios, and VH1, the BET Media Group is a thriving media ecosystem of leading interconnected platforms across cable TV, streaming, digital, studios, live events and international.
For more information about BET, visit www.bet.com and follow @BET on social platforms. For more BET news announcements, follow us on social @BET_PR.
About Tyler Perry Studios
Tyler Perry Studios is a state-of-the-art film and television production facility founded in 2006 by actor, producer, filmmaker, playwright, and philanthropist Tyler Perry. Located in Atlanta, Georgia on the historic grounds of the former Fort McPherson army base, the new 330-acre campus is one of the largest production studios in the country. It boasts a variety of shooting locations including 40 buildings on the national register of historic places, 12 purpose-built sound stages, 200 acres of green space and an expansive backlot.
MEDIA CONTACTS:
Luis Defrank
Luis.Defrank@BET.net
Chloe Duverge
Chloe.Duverge@bet.net