Release
BET WILL COMMEMORATE THE 50TH ANNIVERSARY OF HIP HOP ON FRIDAY, AUGUST 11 WITH DEDICATED HIP HOP-CONTENT ACROSS PLATFORMS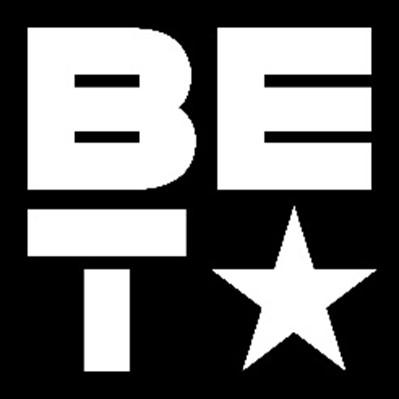 PROGRAMMING ALERT

BET WILL COMMEMORATE THE 50TH ANNIVERSARY OF HIP HOP ON FRIDAY, AUGUST 11 WITH DEDICATED HIP HOP-CONTENT
ACROSS PLATFORMS
New York, NY — August 9, 2023— BET will celebrate the 50th Anniversary of hip hop on August 11, 2023, with an array of hip hop-themed programming across all of our platforms. For a complete list of BET Media Group programming celebrating the 50th Anniversary of hip hop please see below:
ON BET
"All Eyez on Me" airs August 11 at 3 PM ET/PT

"Straight Outta Compton" airs August 11 at 6 PM ET/PT

"Get Rich or Die Tryin' " airs August 11 at 10 PM ET/PT

"8 Mile" airs August 12 at 1 AM ET/PT
ON BET HER
"BET HER Live! Hosted by Yo-Yo airs August 11 at 9 PM ET/PT– Live from Las Vegas and hosted by legendary hip hop artist Yo-Yo, "BET Her Live! Hosted by Yo-Yo" shines the spotlight on pioneering artists as they share their stories through conversation and song. Featuring Da Brat, MC Lyte, Lil' Mo, and 702, all four 30-minute episodes of "BET Her Live! Hosted by Yo-Yo" will premiere Friday, August 11, 2023, beginning at 9 PM ET/PT on BET Her.
ON VH1
"BET Awards" encores August 11 at 2:00 PM ET/PT – "BET Awards" 2023 celebrates culture's biggest night with a non-stop Hip Hop Party celebrating 50 years of the genre. Don't miss unforgettable performances by 69 Boyz, Big Daddy Kane, Chief Keef, DJ Unk, E-40, Fast Life Yungstaz & Easton (F.L.Y.), Fat Joe, Ja Rule, Kid 'N Play, MC Lyte, Percy "Master P" Miller, Remy Ma, Soulja Boy, The Sugarhill Gang, Trick Daddy, Trina, Tyga, Uncle Luke, Warren G, Ying Yang Twins, Yo-Yo and more.
ON BET DIGITAL
BET Digital honors the 50th Anniversary of hip hop with a series of articles, interviews and a tournament-style bracket competition on BET.com. Please see below for the complete list of digital programming including links to the content:
A Love Letter To Hip Hop – Black Thought, Tariq Trotter pens a love letter to the culture, as Hip Hop turns 50.

Greatest Rap Crew of All Time – BET Digital's tournament-style bracket competition where fans vote for the Greatest Rap Crew of All Time

Interviews

BET Talks – an intimate, one-on-one conversational-style interview series featuring some of the biggest and brightest stars from movies, television, streaming and music.
ABOUT BET MEDIA GROUP
The BET Media Group, a unit of Paramount (NASDAQ: PARAA; PARA; PARAP), is the world's largest media company dedicated to entertaining, engaging, and empowering the Black community and championing Black culture. Connecting Black audiences through a portfolio of brands including BET, BET+, BET Gospel, BET HER, BET International, BET Jams, BET Soul, BET Studios, and VH1, the BET Media Group is a thriving media ecosystem of leading interconnected platforms across cable TV, streaming, digital, studios, live events and international.
For more information about BET, visit www.bet.com and follow @BET on social platforms. For more BET news announcements, follow us on social @BET_PR.
MEDIA CONTACT:
Johnny Cooper
Johnny.Cooper@bet.net