Release
CBS SPORTS UNVEILS ALL-STAR ANNOUNCE TEAM FOR SECOND SEASON OF SUPERSTAR RACING EXPERIENCE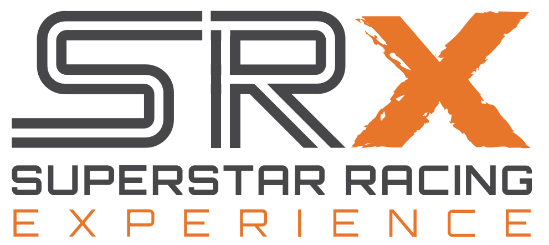 Allen Bestwick, Matt Yocum and Lindsay Czarniak Return; Willy T. Ribbs Transitions from Driver to Analyst for 2022 Season
Conor Daly to Make SRX Debut as Driver Analyst
SRX Returns on CBS Television Network and Paramount+ for Six Consecutive Saturday Nights Beginning June 18
CBS Sports has unveiled its all-star announce team for the 2022 Superstar Racing Experience (SRX) season. Coming off a strong inaugural season, SRX will return for six consecutive Saturday nights in primetime beginning Saturday, June 18 (8:00 PM, ET) on the CBS Television Network and streaming live on Paramount+. The broadcast returns with last season's core team of motorsport television veterans and welcomes new voices featuring current and former drivers to the series.
Allen Bestwick, Matt Yocum and Lindsay Czarniak will return and work all six races on the SRX schedule, bringing viewers further inside the made-for-TV racing series. Bestwick will provide play-by-play for each race with Yocum back as the pit reporter providing behind-the-scenes content with drivers and crewmembers. Czarniak will once again serve as host and provide feature content to the series. Willy T. Ribbs, who competed last season as a driver, will make the transition to analyst for all six races this year and use his experience driving in the series to break down the full SRX experience for viewers. Ribbs will serve as a roaming analyst for five races and be in the booth as a driver analyst for the July 2 race at Stafford Motor Speedway.
Conor Daly will make his SRX debut and call three races as a driver analyst – Five Flags Speedway on June 18, South Boston Speedway on June 25 and Nashville Fairgrounds on July 9. The driver analysts for the remaining races will be announced at a later date, including a surprise guest for the final and championship race to conclude this year's schedule.
"We are thrilled to be back for season two of SRX and build off the success of our inaugural season with a stellar announce crew featuring a mix of veteran and new racing voices," said Pam Miller, CBS Sports SRX Producer. "Our broadcast team comes with a wealth of experience and knowledge across all forms of racing, providing viewers with unique insight and analysis from every angle, while continuing to deliver fans a fun, entertaining and exciting racing experience that continues to push boundaries."
In 2020, CBS Sports and Superstar Racing Experience (SRX), a property created by The Montag Group, NASCAR Hall of Famers Ray Evernham and Tony Stewart, and investor George Pyne announced a multi-year partnership to produce a yearly six-race, short-track series. The six-race series will feature drivers from a variety of racing backgrounds competing on short-tracks with a total emphasis on head-to-head competition in short, sprint races. SRX has secured driver commitments from some of the sport's biggest names to return to the series, including Stewart, Tony Kanaan, Paul Tracy, Helio Castroneves, Bobby Labonte, Ernie Francis Jr., Michael Waltrip and Marco Andretti.
* * *
Media Contact:
Matthew Fils-Aime, matthew.fils-aime@viacomcbs.com