Release
CBS SPORTS AND ARMY EXTEND PARTNERSHIP THROUGH 2028
CBS Sports Network to Remain Television Home for Army Home Games
CBS Sports and Army have agreed to a multi-year extension to continue their partnership through the 2028 season, keeping CBS Sports Network as the television home for all Black Knights home games.
"We are proud to remain the television home for Army football and extend our partnership with West Point," said Dan Weinberg, Executive Vice President, Programming, CBS Sports. "Army has been an incredible partner over the years and we are excited to continue showcasing the great tradition of Army football both on and off the field."
"We are excited to announce the multi-year extension of our partnership with CBS Sports as the home for Army football. The national coverage and reach that CBS provides our football program and the way they tell the stories of our cadet-athletes is world class. The coverage our program gets nationally through this partnership is unprecedented. We value this relationship and want to thank Dan Weinberg and everyone at CBS for their dedication to Army football," said Director of Athletics Mike Buddie.
CBS Sports Network is the home of Service Academy football, televising multiple Army, Navy and Air Force games each season. Additionally, CBS Sports annually broadcasts the Army-Navy football classic, a deal that also extends through the 2028 season. As part of that agreement, CBS Sports Network carries extensive shoulder programming of Army-Navy, including live on-site pregame coverage, including the traditional "March On" procession when the Corps of Cadets and Brigade of Midshipmen make their entrance.
This season, CBS Sports will televise eight Army games, with both Commander-in-Chief's Trophy games broadcast on the CBS Television Network, and all six Army home games at Michie Stadium in West Point, N.Y. televised on CBS Sports Network.
CBS Sports Network, CBS Sports' 24-hour cable channel which televises live sports programming throughout the year as well as a full slate of original programming and studio coverage, is available through all major cable, satellite and telco distributors as well as via OTT streaming service providers YouTube TV, fuboTV, DirecTV and Hulu. Additionally, a live CBS Sports Network stream is available through CBSSports.com and the CBS Sports App with select providers.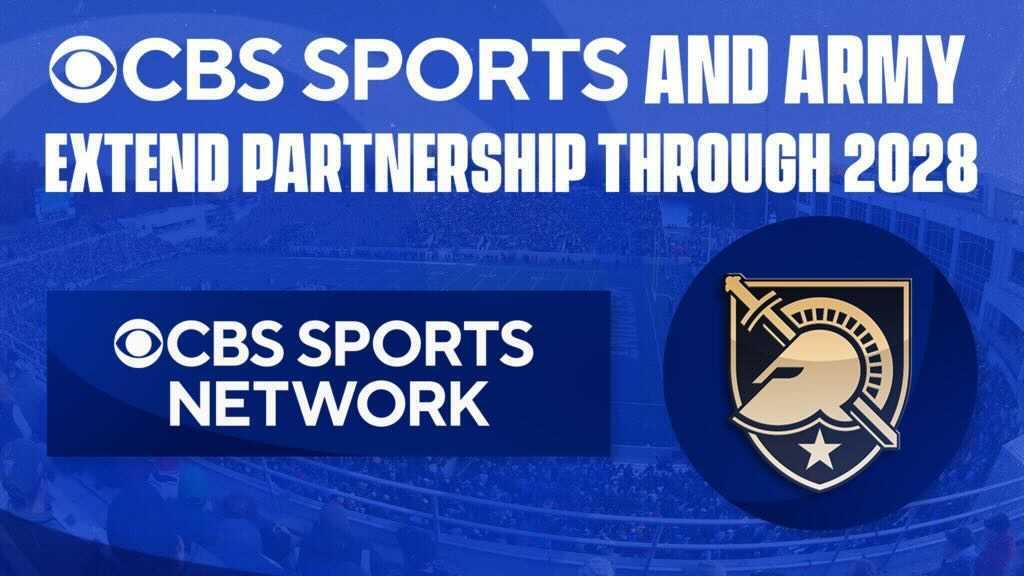 * * *
CBS Sports Contact:
Harrison Raboy: Harrison.Raboy@cbs.com