Release
THE DREW BARRYMORE SHOW "NEVER BEEN KISSED" CAST REUNION,RUPAUL & WILDFLOWER NASA AEROSPACE ENGINEER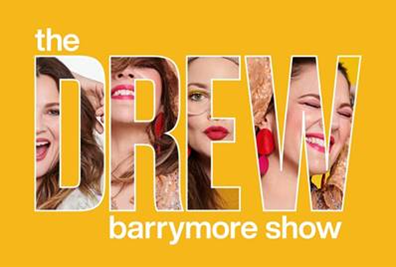 "NEVER BEEN KISSED" CAST REUNION,
RUPAUL & WILDFLOWER NASA AEROSPACE ENGINEER
AIR DATE: TUESDAY, SEPTEMBER 14TH
MUST INCLUDE TUNE IN
PHOTOS: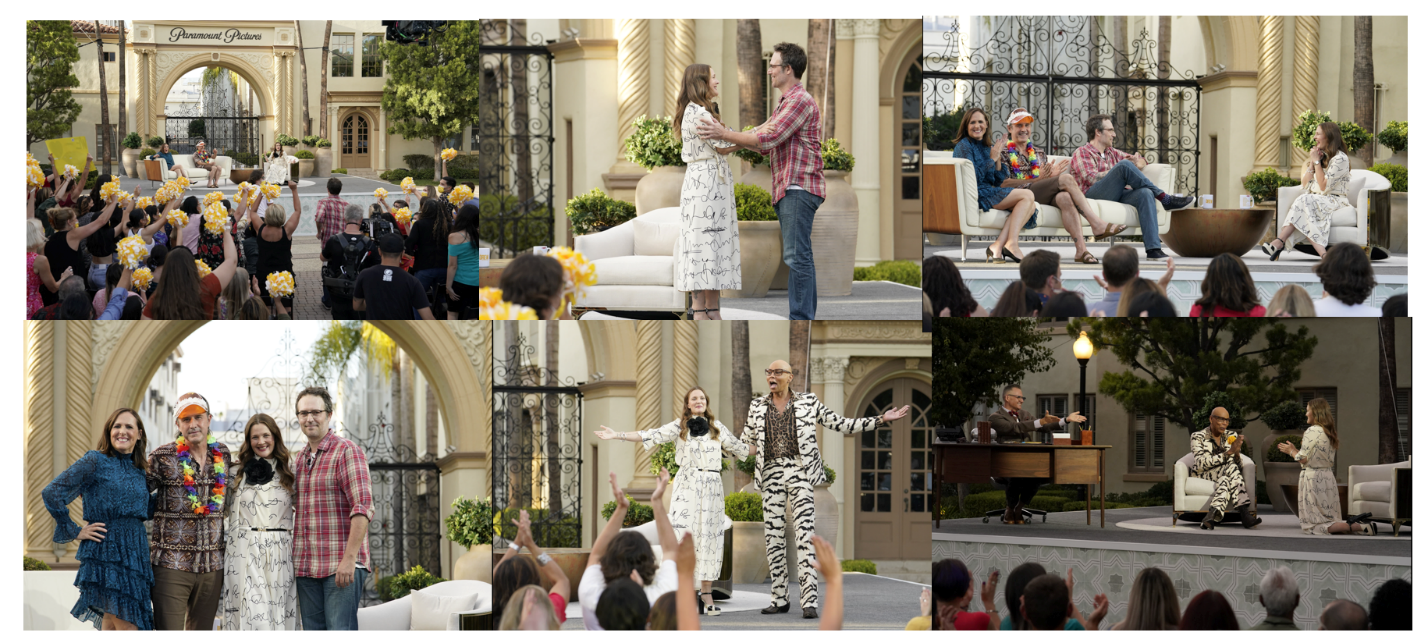 Download Photos Here
Photo Credit: CBS Media Ventures "The Drew Barrymore Show"/ Robert Voets
VIDEOS:
Drew & Michael Vartan are Reunited & Michael Shares A Behind-the-Scenes Story from That Famous Kiss Scene
https://drewbarrymoreshow.cimediacloud.com/r/vU51O0KSB4Lc
Drew: I just wish Michael Vartan could be here to live out that moment again…Oh Michael, Oh Mr. Coulson.
Michael: Josie Grossie.
Drew: I am still Josie Grossie.
Michael: I've got to say I haven't seen that clip in years and standing there I got emotional. This movie has been a huge part of my life. Every time I am stopped it's always, 'Never Been Kissed.' That's a pretty amazing thing to be a part of and this reunion is just wonderful.
Drew: Do you have any particular memories from the movie?
Michael: Yeah, there's a story about the famous scene that very few people know about and I'm not sure…No you do not know about it….So I get up to the mound we embrace and we start kissing and you really kissed me, I mean you really kissed me. I was not ready for it in the least and I am a man, I was a very young man back then, and I had feelings. The feelings were, they just happened, and I very quickly realized I was in a very bad spot because I was wearing very loose sort of like slacks and I thought, 'This is going to be a disaster when they cut, I must preemptively end this.' So what I did, in a panic, I just yelled cut, and bent over and said, 'Oh guys sorry my back, I put my back out playing ball.'…Anyway I went off into a corner and finally I was able to compose myself and luckily the subsequent scenes went on without a hitch. You are a very good kisser.
Drew: Well thank you and you know you weren't married at the time, so yeah I went for it because you were single and I felt like I wasn't going to offend anybody.
David Arquette on "Magical Time" Taping "Never Been Kissed"
https://drewbarrymoreshow.cimediacloud.com/r/UIjPXTp5dlcV
Drew: David and I have had a really long history. We grew up in the same neighborhood right down the street from each other. We got the chance to live a life with and amongst each other in the sweet old '90's. Right here in Los Angeles and there were no cell phones, there was no social media. I'd love to know it from your perspective what was it like to know each other, be friends and then play brother and sister together?
David: It was a dream come true. It was like this magical time where we were just so free and alive. You put this beautiful film together that was so heartfelt and has stood the test of time and now you are here and you're doing your show…I'm so glad you get to see how much the world loves you because I love you.
Drew: I have loved you my whole life David. You know one of the scenes that I think really resonated with people was for me a real pinnacle was having Rob tell Josie, which we all needed to hear at some point in our lives, you can't be held back anymore by your own insecurities, and that's where the famous line comes in, 'I am not Josie Grossie anymore,' and that's attributed because we need someone to see the thing that we cannot see us for ourselves.
RuPaul Joins Drew as She Announces She is Going Back to School to Pursue Her GED Alongside Three "TDBS" Viewers
https://drewbarrymoreshow.cimediacloud.com/r/t36MxE55Ko06
Drew: Now you struggled through school so I think it's a testament that maybe you weren't that model student and yet you made it so far.
RuPaul: Listen, you say struggle, I say just had no interest in it. I was interested in being an entrepreneur, what's up Jay-Z, they don't teach you how to be an entrepreneur so I was just sort of wasting time. I ended up dropping out in the 11th grade and I learned everything I needed to know from reading books and watching television, that's it.
Drew: When I got emancipated when I was 14, the court said, 'It is now your choice to go to school or not,' and I said, 'Bye bye, I'm never going to school again.' So I never did get a high school diploma. So you got your GED?
RuPaul: I finally got my GED, when I was 19, yes.
Drew: I am so incredibly excited to announce the fact that, with Ru's support, I am going to be pursuing my GED to finally finish my traditional education. Three of our viewers are going to join us on this journey.
Wildflower: Drew Spotlights A Nasa Aerospace Engineer & Meets the Rovers Searching for Signs of Life on Mars
https://drewbarrymoreshow.cimediacloud.com/r/kX4VDrerqor0
Jessica Liik
VP of Communications
The Drew Barrymore Show
Cell: 551-486-2761