Release
'JEOPARDY!' DONATES $194,851 TO THE NATIONAL ALLIANCE ON MENTAL ILLNESS AS MAYIM BIALIK CONCLUDES GUEST HOST RUN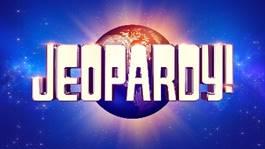 FOR IMMEDIATE RELEASE
'JEOPARDY!' DONATES $194,851
TO THE NATIONAL ALLIANCE ON MENTAL ILLNESS
AS MAYIM BIALIK CONCLUDES GUEST HOST RUN
Savannah Guthrie to Guest Host Next Two Weeks of Shows
Starting June 14
CULVER CITY, CALIF. (June 11, 2021) ­– Mayim Bialik wraps up her time as guest host of JEOPARDY! today; as she departs, JEOPARDY! will donate $194,851 to the National Alliance on Mental Illness (NAMI).
Bialik chose NAMI to receive a donation equal to the winnings of each of the contestants that appeared on JEOPARDY! during her two weeks behind the lectern. NAMI provides advocacy, education, support, and public awareness so that all individuals and families affected by mental illness can live healthy, fulfilling lives supported by a community that cares.
Starting Monday, June 14, Savannah Guthrie, the co-anchor of NBC News' TODAY, will step in as guest host for two weeks. JEOPARDY! will match the cumulative winnings of all the contestants who compete during her appearance for a donation to The Bowery Mission. The Bowery Mission has served New Yorkers experiencing homelessness and hunger since the 1870s, with each hot meal and night of shelter serving as invitation to further life-transforming care.
In addition to co-anchoring TODAY, Guthrie also serves as NBC News' chief legal correspondent and was a primary anchor for the network's primetime 2020, 2018 and 2016 presidential and midterm election coverage. Guthrie has also anchored major breaking news events including the 2021 Capitol insurrection, the 2018 Pittsburgh synagogue shooting, the 2018 Parkland shooting, the 2016 Brussels attacks, the 2015 Paris attacks, the 2013 Boston Marathon bombing and the 2013 Moore tornado. She has anchored from the wedding of Prince Harry and Meghan Markle, the 2018 Winter Olympics in PyeongChang, the 2014 Winter Olympics in Sochi and the 2012 Summer Olympics in London.
In 2018, Guthrie was appointed ambassador of the Elizabeth Dole Foundation's Hidden Heroes campaign. In 2017, she was recognized by New York Women in Communications with the prestigious Matrix Award for her excellence in broadcast journalism. As part of her work on TODAY, she received Daytime Emmy Awards for Outstanding Morning Show in 2020 and 2012.
To tune in to JEOPARDY!, check local listings or visit Jeopardy.com for show times and stations.
To learn more about the benefitting charities, please follow the links below:
National Alliance on Mental Illness (NAMI): https://www.nami.org/Home
The Bowery Mission: https://www.bowery.org/get-involved/
Follow JEOPARDY!: Jeopardy.com | Facebook | Twitter | YouTube | Instagram
JEOPARDY!, America's Favorite Quiz Show™ is in its 37th season in syndication. With a weekly audience of 24 million viewers, JEOPARDY! is the top-rated quiz show on television, and has received numerous awards and honors. The show holds the Guinness World Records® title for the most Emmy® Awards won by a TV game show, and it received a Peabody Award for "celebrating and rewarding knowledge." JEOPARDY! is produced by Sony Pictures Television, a Sony Pictures Entertainment Company; it is distributed domestically by CBS Media Ventures and internationally by ViacomCBS Global Distribution Group, both units of ViacomCBS. For more information, please visit Jeopardy.com.
# # #
Press Contacts:
Alison Shapiro Cooke
Director of Communications | JEOPARDY!
(310) 244-6514
Susie Eun
Senior Publicity Manager | JEOPARDY!
(310) 244-6517