Release
'JEOPARDY!' SURPASSES $2 MILLION IN DONATIONS AS DR. SANJAY GUPTA CONCLUDES GUEST HOST RUN WITH $231,059 RAISED FOR ODYSSEY ATLANTA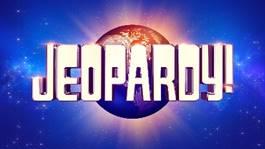 FOR IMMEDIATE RELEASE
'JEOPARDY!' SURPASSES $2 MILLION IN DONATIONS AS
DR. SANJAY GUPTA CONCLUDES GUEST HOST RUN WITH
$231,059 RAISED FOR ODYSSEY ATLANTA
George Stephanopoulos Will Guest Host July 12-16
CULVER CITY, CALIF. (July 9, 2021) ­– Dr. Sanjay Gupta concludes his time as guest host of JEOPARDY! today, and as he departs, the show will make a $231,059 contribution to Odyssey Atlanta. With this amount, which matches the total contestant winnings during Dr. Gupta's two-week tenure, JEOPARDY! surpassed $2 million in matching donations to guest hosts' chosen charities.
Dr. Gupta chose Odyssey Atlanta to receive this contribution. Odyssey is a transformational academic experience designed to prepare, inspire, and support Atlanta public school students from underserved communities with the knowledge and skills they need to succeed from first grade through college and beyond.
On Monday, July 12, ABC News' George Stephanopoulos will begin a week-long term as guest host. He has selected No Kid Hungry to receive a matching donation equal to the contestant winnings during his time behind the lectern. No Kid Hungry is a campaign of Share Our Strength, an organization committed to ending childhood hunger and poverty in America. It supports programs like school meals, food banks, and other community groups feeding kids, and pushes for legislation to help feed more kids.
George Stephanopoulos is anchor of both "Good Morning America" and "This Week with George Stephanopoulos." Over the course of his career, Stephanopoulos has conducted interviews with a wide range of subjects garnering him three Emmys, a DuPont, three Murrows, and two Cronkite Awards. Prior to joining ABC News, he served in the Clinton administration as the Senior Advisor to the President for Policy and Strategy and wrote "All Too Human," a No. 1 New York Times bestseller. George and his wife Ali Wentworth's production company, BedBy8, develops television and film projects across a wide range of subjects.
To watch JEOPARDY!, check local listings or visit Jeopardy.com for show times and stations.
To learn more about the charities, please follow the links below:
Odyssey Atlanta: www.odysseyatlanta.org
No Kid Hungry: www.nokidhungry.org
Read about all the JEOPARDY! guest hosts' chosen charities here:
https://www.jeopardy.com/jbuzz/news-events/charities-win-big-jeopardy-guest-hosts
JEOPARDY!, America's Favorite Quiz Show™ is in its 37th season in syndication. With a weekly audience of 24 million viewers, JEOPARDY! is the top-rated quiz show on television, and has received numerous awards and honors. The show holds the Guinness World Records® title for the most Emmy® Awards won by a TV game show, and it received a Peabody Award for "celebrating and rewarding knowledge." JEOPARDY! is produced by Sony Pictures Television, a Sony Pictures Entertainment Company; it is distributed domestically by CBS Media Ventures and internationally by ViacomCBS Global Distribution Group, both units of ViacomCBS. For more information, please visit Jeopardy.com.
Follow JEOPARDY!: Jeopardy.com | Facebook | Twitter | YouTube | Instagram
# # #
Press Contacts:
Alison Shapiro Cooke
Director of Communications | JEOPARDY!
(310) 244-6514
Susie Eun
Senior Publicity Manager | JEOPARDY!
(310) 244-6517