Release
INSIDE EDITION: POLICE OFFICER CREDITED WITH SAVING TIGER WOODS' LIFE SPEAKS OUT ON HIS MIRACLE COMEBACK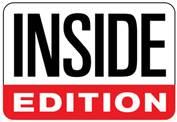 INSIDE EDITION:
POLICE OFFICER CREDITED WITH SAVING TIGER WOODS' LIFE SPEAKS OUT ON HIS MIRACLE COMEBACK
AIRING ON FRIDAY, APRIL 8TH
Check local listings at www.insideedition.com
VIDEO LINK (MUST CREDIT INSIDE EDITION AND LINK BACK):
New York, NY – April 8, 2022 – If anyone understands how unbelievable it is that Tiger Woods is playing golf again, it's Officer Carlos Gonzales. Credited with saving Tiger's life, Officer Gonzales was the first one on the scene after Tiger's car accident which left him trapped in his vehicle.
INSIDE EDITION spoke with Gonzales near the scene of the crash. He says watching Tiger play after what he witnessed is unreal.
"It's a miracle," he tells INSIDE EDITION. "He was able to speak to me. He was able to look me in the eye. All I had to do at that point is kinda keep him safe."
Officer Gonzales continues, "At the time you just hope that one could live a somewhat normal life, but to see him go beyond, it's unimaginable."
When INSIDE EDITION asked Officer Gonzales what he would say to Tiger if he had the chance, he replied, "I'd say I'm happy he's able to get back to where he was."
For INSIDE EDITION's full report, tune in on Friday, April 8th. Check local listings for times and stations in your area.
VIDEO EMBED CODE:
INSIDE EDITION is produced daily by Inside Edition Inc. and distributed by CBS Media Ventures.
Follow INSIDE EDITION on Facebook, Twitter, Instagram, and TikTok.
###
Press Contacts:
Alyssa Kent
Director of Publicity
INSIDE EDITION
818-309-5714 (c) 
Samantha Gaudio
Publicity Assistant
INSIDE EDITION