Release
INSIDE EDITION RE-TESTS SUBWAY TUNA USING SPECIALIZED DNA TECHNOLOGY & ONCE AGAIN FINDS THAT SANDWICHES REALLY DO CONTAIN TUNA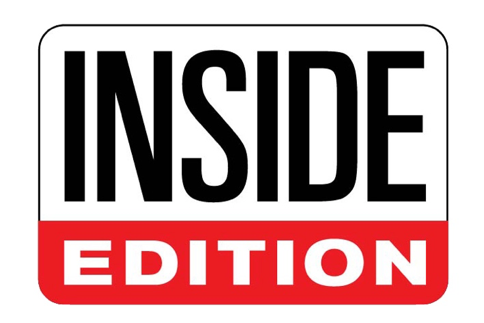 INSIDE EDITION RE-TESTS SUBWAY TUNA
USING SPECIALIZED DNA TECHNOLOGY
& ONCE AGAIN FINDS THAT SANDWICHES REALLY DO CONTAIN TUNA
AIRING ON TUESDAY, JULY 13th
Check local listings at www.insideedition.com
VIDEO LINK (MUST CREDIT INSIDE EDITION AND LINK BACK):
New York, NY – July 13, 2021 – A lawsuit filed by two women in California alleging that Subway's tuna "does not contain tuna" sent shockwaves across the country and prompted INSIDE EDITION to purchase the popular tuna subs and send them to a certified lab for testing, back in February 2021. The lab found that there was, indeed, tuna in every sandwich it tested.
Recently, though, The New York Times published a story saying that it hired a different, unidentified lab to conduct its own tests on Subway tuna sandwiches and found "no amplifiable tuna DNA present."
Now, in an investigation airing on Tuesday, INSIDE EDITION once again conducts its own independent test to see if the Subway tuna really contains tuna.
INSIDE EDITION's investigative producer Katie Taylor visited three Subway locations in New Jersey and purchased a plain tuna sandwich at each one. She then packed all three sandwiches on ice and shipped them overnight express to Applied Food Technologies in Alachua, Florida for testing, using state-of-the-art technology.
The DNA results from INSIDE EDITION's test once again showed that all three tuna sandwiches purchased this time all really were tuna.
The New York Times would not identify the lab they used, but tells INSIDE EDITION they stick by their reporting. INSIDE EDITION's expert at Applied Food Technologies suspects the lab that The New York Times used may not have the proper technology to extract DNA from tuna that has already been cooked and processed.
A spokesperson for The New York Times told INSIDE EDITION, "The New York Times procured more than 60 inches of Subway tuna sandwiches from three Subway locations in the Los Angeles metropolitan area, removed and froze the tuna meat, then shipped it across the country to a commercial food testing lab…As our story states, the lab that we used that specializes in fish testing asked to remain anonymous, for fear of jeopardizing future business relationships."
A spokesperson for Subway Restaurants maintains that they serve 100% wild-caught tuna and told INSIDE EDITION that "some DNA testing methods are not a reliable way of identifying cooked tuna."
For INSIDE EDITION's full report, tune in on Tuesday, July 13th. Check local listings for times and stations in your area.
VIDEO EMBED CODE: <div style="position: relative; max-width: 640px;"><div style="padding-top: 56.25%;"><div style="position: relative; max-width: 640px;"><div style="padding-top: 56.25%;"><iframe src="https://embed.insideedition.com/video-embed/embed_1_player/9c0b0ac6-a2f2-4451-8a2d-f0eaeca7e1d9" allowfullscreen frameborder="0"></iframe></div></div></div></div>
INSIDE EDITION is produced daily by Inside Edition Inc. and distributed by CBS Media Ventures.
Follow INSIDE EDITION on Facebook, Twitter, and Instagram.
###
Press Contact:
Irene Rogers
Executive Director, Publicity
INSIDE EDITION
330-518-0161 (c)
Bettina Cataldi
Publicist
INSIDE EDITION
516-780-2785 (c)
Bettina Cataldi
Publicist
Inside Edition | Rachael Ray
Cell: 516-780-2785