Release
'ENTERTAINMENT TONIGHT' WINS SIXTH EMMY AWARD FOR 'OUTSTANDING ENTERTAINMENT NEWS PROGRAM' AT 2021 DAYTIME EMMY AWARDS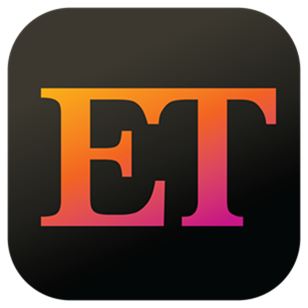 'ENTERTAINMENT TONIGHT' WINS SIXTH EMMY AWARD FOR 'OUTSTANDING ENTERTAINMENT NEWS PROGRAM' AT 2021 DAYTIME EMMY AWARDS

June 25, 2021 (Los Angeles, CA) – ENTERTAINMENT TONIGHT has won its sixth Daytime Emmy Award in the category of "Outstanding Entertainment News Program." ET co-hosts Kevin Frazier and Nischelle Turner accepted the award on behalf of the show. The 48th Daytime Emmy Awards, presented by the National Academy of Television Arts and Sciences, announced the winners tonight during the CBS broadcast.
The foremost authority on breaking entertainment news since its debut, ENTERTAINMENT TONIGHT is the leading syndicated entertainment newsmagazine in the world. ET has broadcast more than 10,000 daily shows and holds the official GUINNESS WORLD RECORDS® title of "Longest-Running Entertainment News TV Show." ET will begin its 41st season on September 13, 2021. Widely regarded as a staple of American culture and the "most-watched entertainment newsmagazine in the world," ET is a broadcast phenomenon.
Over the years, ET has earned a reputation for covering the entertainment industry with a steady stream of news stories on celebrities, film, television, music, fashion, award shows and special events in a trend-setting, groundbreaking format. By virtually creating this genre, ET has paved the way for news outlets around the world to cover entertainment news. As the undisputed industry leader, ET regularly enjoys the status of being first with celebrity news and exclusives, and has earned a reputation as a platform for stars to tell their stories and set the record straight about their lives.
ENTERTAINMENT TONIGHT is a multi-platform entertainment news brand, with a cross-screen portfolio that includes the #1 entertainment newsmagazine on television with nearly 4 million viewers daily, the 24/7 streaming network ET Live, and a top entertainment news network online, delivering more than 150 million video views per month. ETonline.com averages 20 million monthly unique visitors in the U.S. per comScore, while ET's social audience reaches more than 70 million U.S. users monthly.
Produced and distributed by CBS Media Ventures, ENTERTAINMENT TONIGHT is co-hosted by Kevin Frazier and Nischelle Turner with Lauren Zima, Rachel Smith and Matt Cohen as correspondents. Erin Johnson serves as Executive Producer with Whitney Wallace and Leslie Kawaguchi as Co-Executive Producers.
# # #
PRESS CONTACTS:
John Rizzotti – VP of Communications
818-655-4928
Jacob Pickar – Publicity Manager
818-655-4877