Release
THE FABULOUS, FUNNY AND FESTIVE IAIN ARMITAGE, RAEGAN REVORD AND MONTANA JORDAN, FROM THE HIT SERIES "YOUNG SHELDON," ARE THE COVER STARS OF WATCH MAGAZINE'S DIGITAL HOLIDAY ISSUE, AVAILABLE NOW!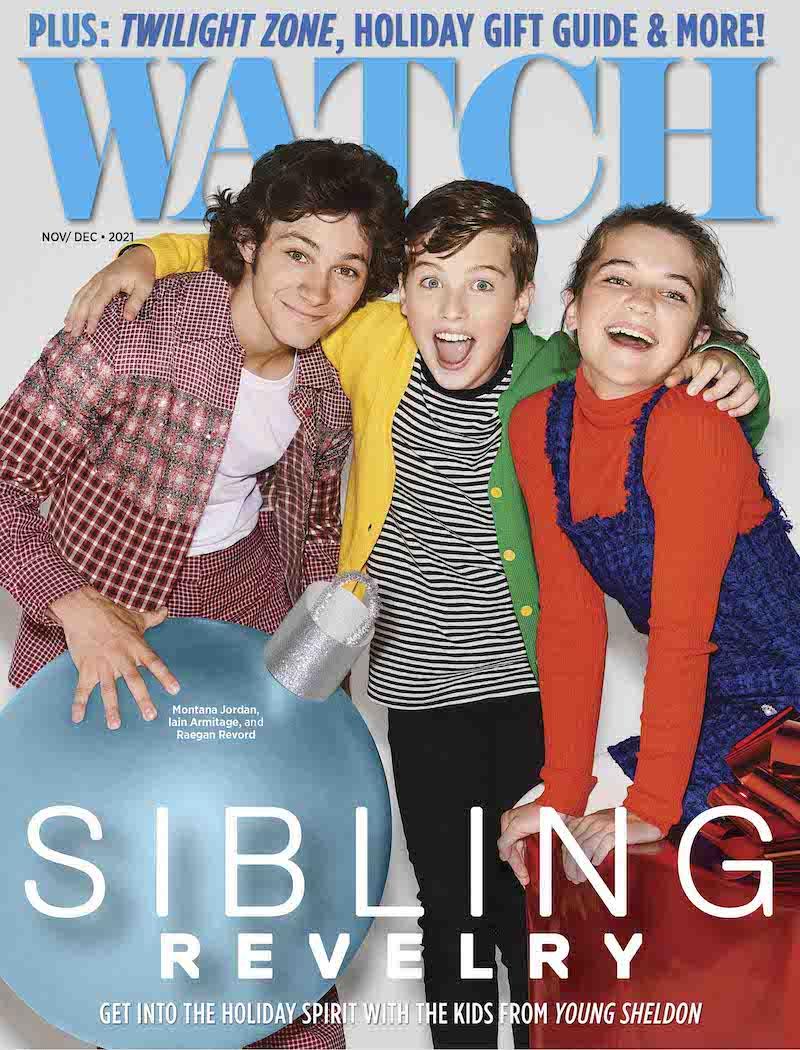 Additionally, This Edition Includes a Must-See Holiday Gift Guide, a
Full Recipe from "NCIS: Hawai'i" Star Vanessa Lachey's New Book Life from Scratch, a How-To on Binging "The Twilight Zone" Episodes from the Classic Series and Jordan Peele's Entertaining Reboot, an Interview with Jessica Camacho, Star of the
New CBS Original Movie "A Christmas Proposal" – and More!
Click HERE for the Digital Issue of Watch Featuring the Teen Stars of "Young Sheldon"
NEW YORK – Nov. 29, 2021 – Iain Armitage, Raegan Revord and Montana Jordan, the remarkably talented teen stars of TV's top comedy, YOUNG SHELDON, are on the very merry cover of Watch magazine's digital holiday issue, available now!
Additionally, this edition features the magazine's annual holiday gift guide; a prized recipe from NCIS: HAWAI'I star Vanessa Lachey's new book; a how-to section on binging the classic series "The Twilight Zone" and Jordan Peele's engaging reboot, both on Paramount+; an interview with actress Jessica Camacho about her new CBS Original movie "A Christmas Proposal" – and much more.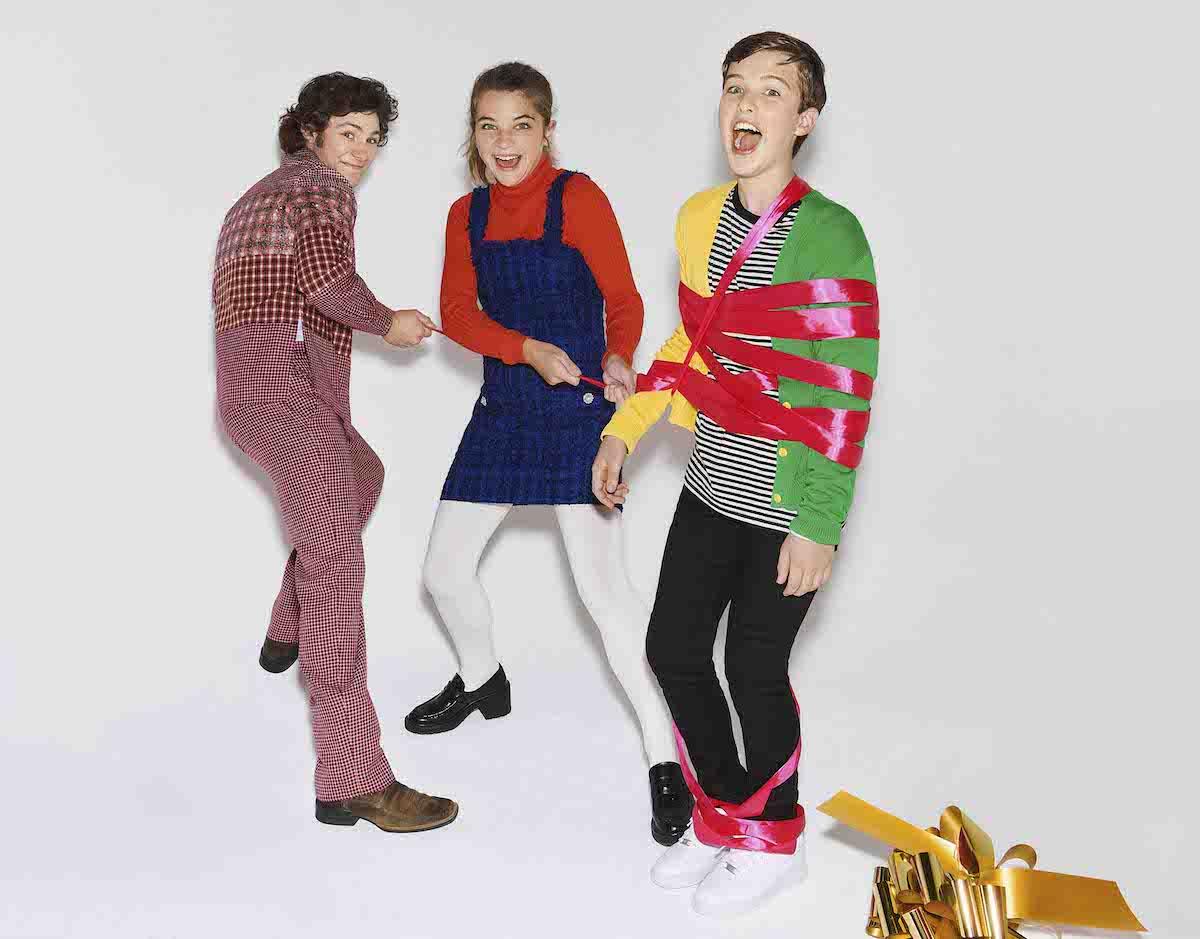 In their playful cover shoot, photographed by Peter Yang and styled by Krissie Torgerson, YOUNG SHELDON's Armitage, Revord and Jordan get into the holiday spirit with festive attitudes, props and fashions. Interviewed by writer David Hochman, the chatty trio, who are in their fifth season of CBS' critically acclaimed comedy (also available on Paramount+) discussed what it's like watching the early seasons of their show; their #1 favorite episodes; what they'd love their characters to experience in the future; how their family and friends keep them grounded; their top holiday movies and traditions; and their New Year's resolutions.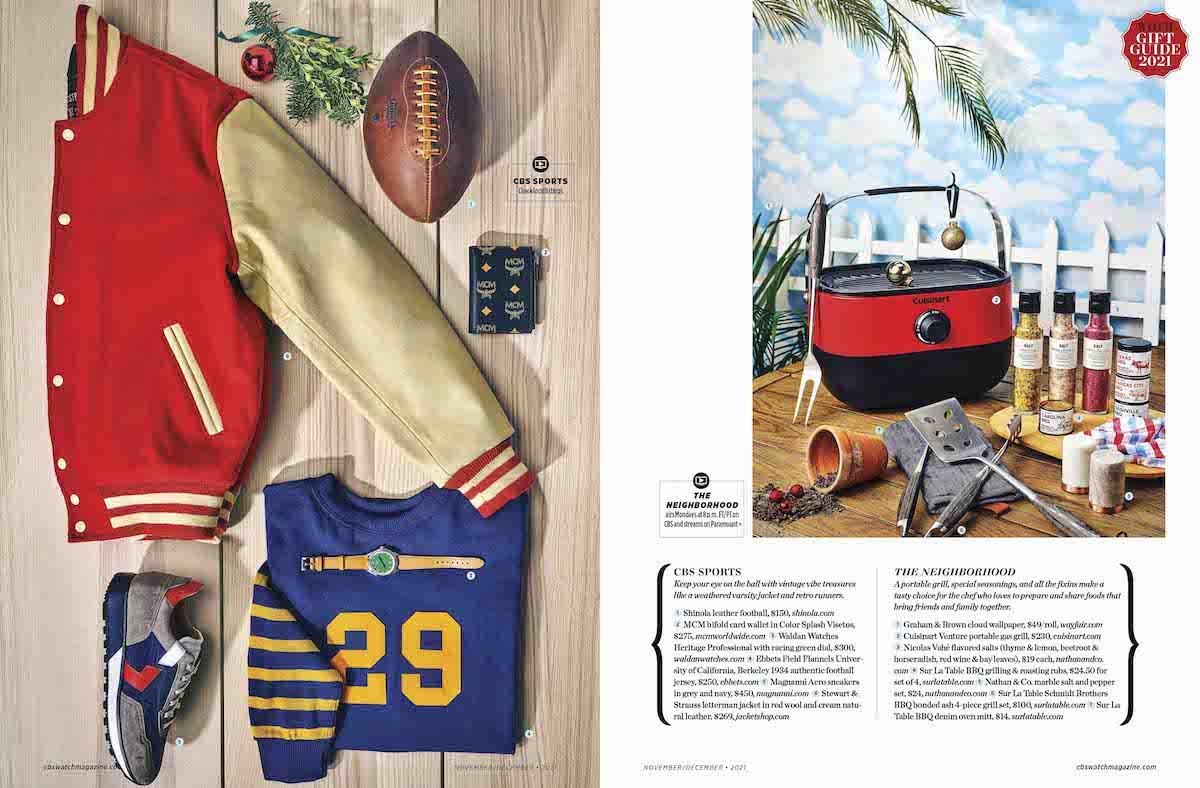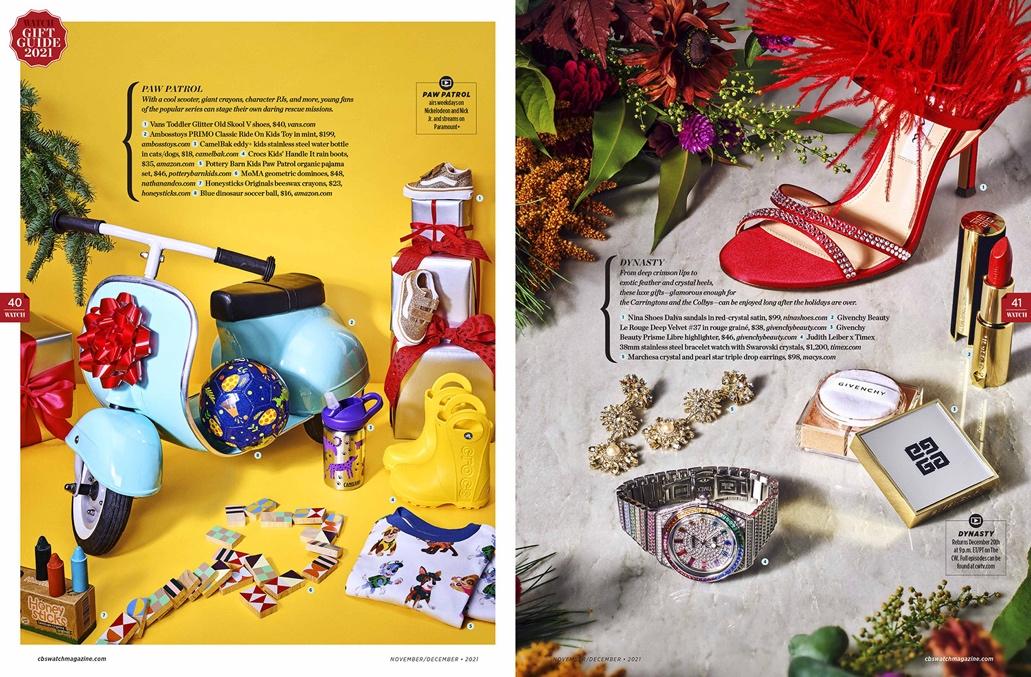 The must-see annual holiday gift guide, curated by Watch style director Sasha Charnin Morrison, features ideas for holiday presents inspired by Paramount+ original series STAR TREK: DISCOVERY; CBS shows THE EQUALIZER, BOB ♥ ABISHOLA and THE NEIGHBORHOOD (all of which are available to stream on Paramount+); Nickelodeon and Nick Jr.'s PAW PATROL, also on Paramount+; and The CW's DYNASTY.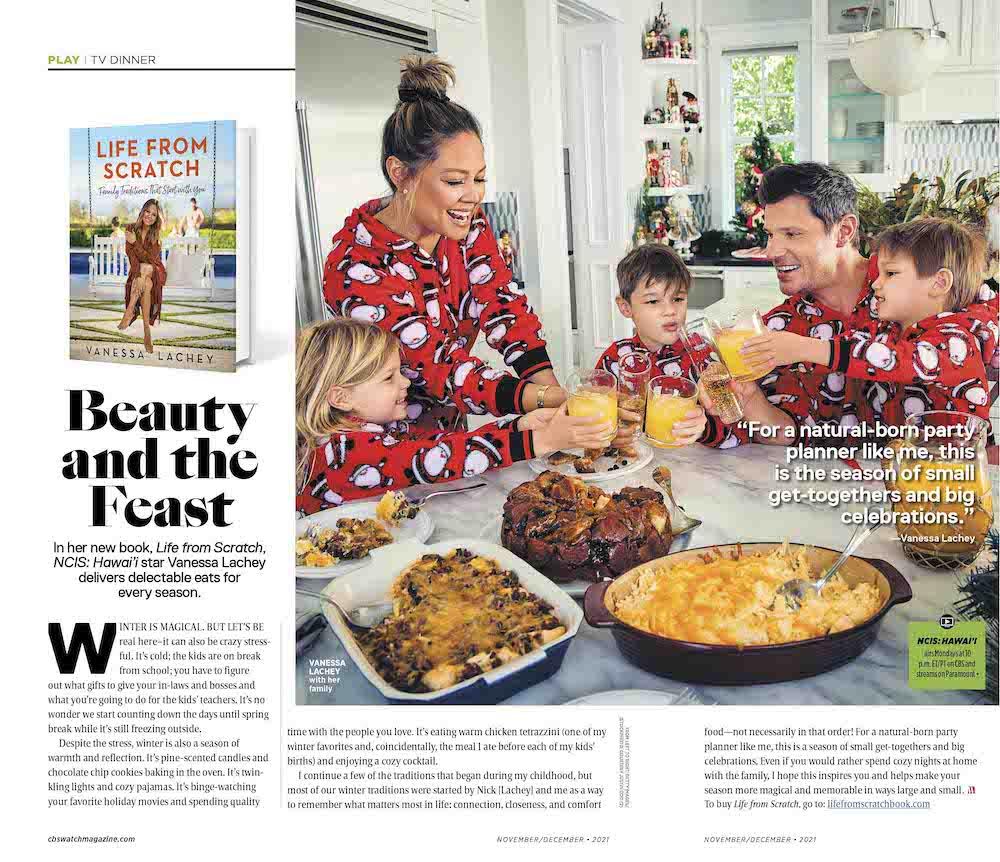 A spread on the new book Life from Scratch – with a note from author Vanessa Lachey, star of this season's #1 new series, NCIS: HAWAI'I, on CBS (and available on Paramount+) – includes the full recipe for "Lachey Lasagna"!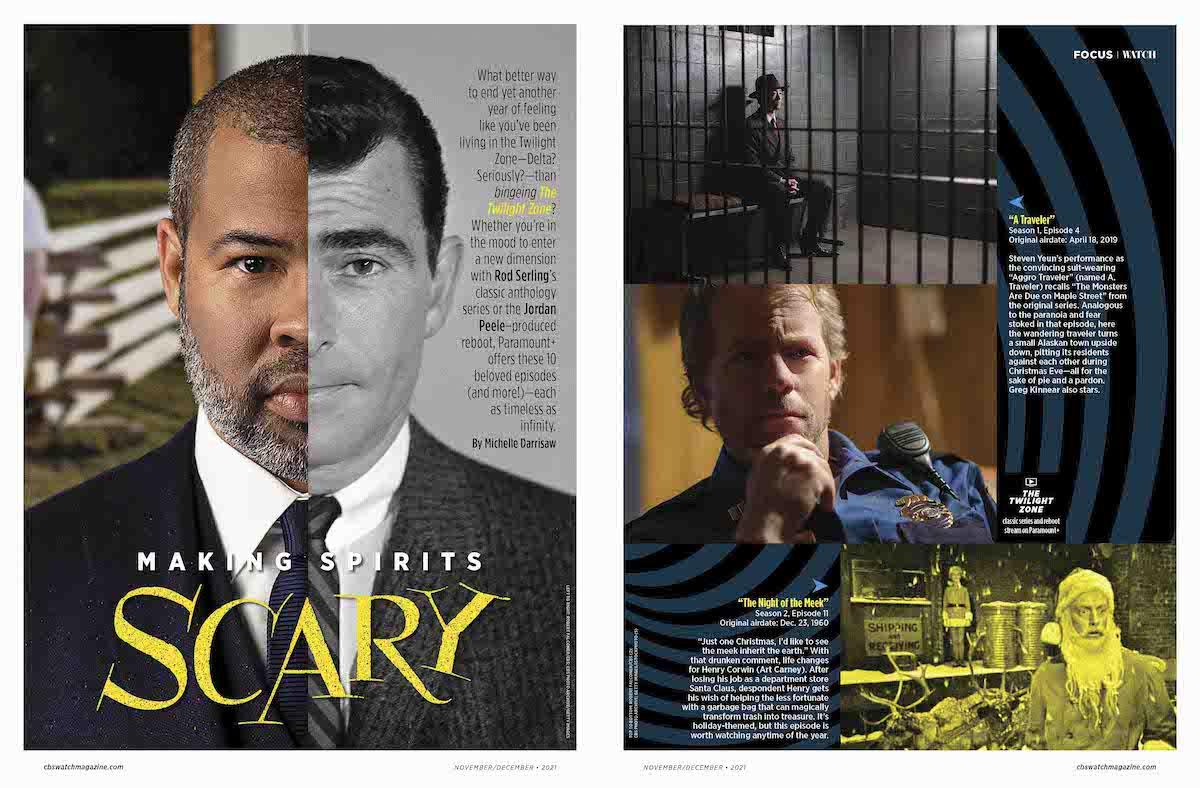 From Rod Serling's groundbreaking series "The Twilight Zone" to Jordan Peele's entertaining reboot, writer Michelle Darrisaw highlights 10 episodes from both series that are available to stream on Paramount+, giving readers possible entry points for a binge-fest that will take them into another dimension….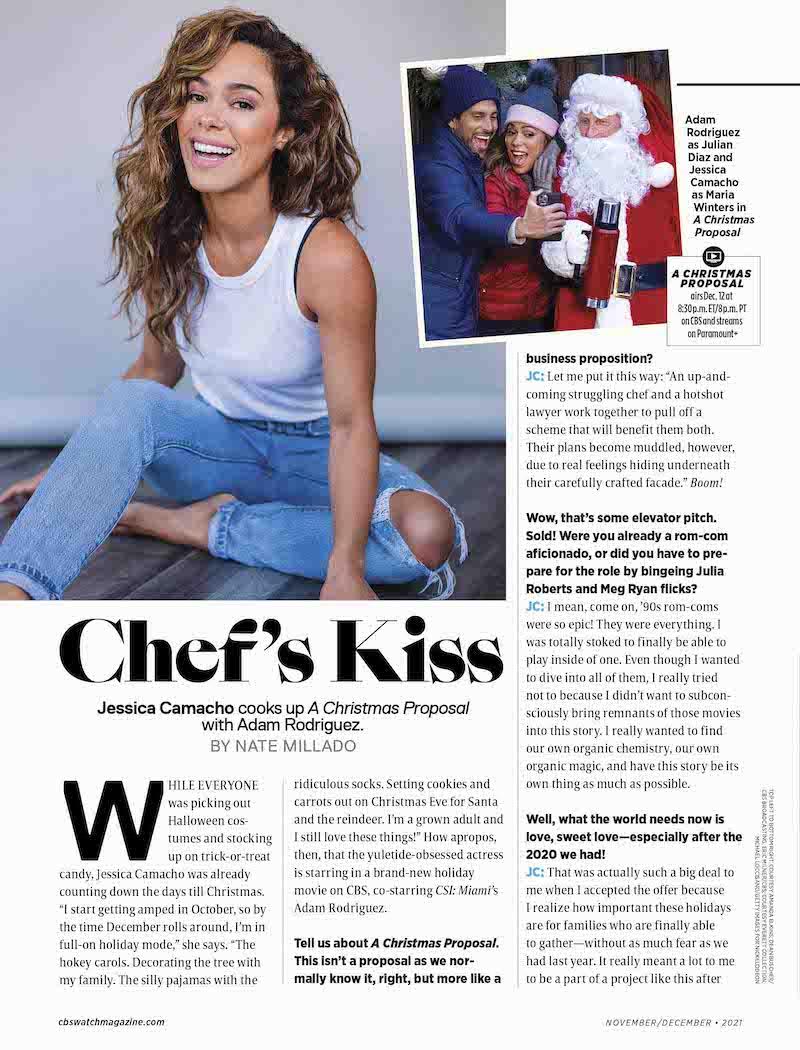 In a Q&A featuring actress Jessica Camacho discussing her new CBS Original holiday film A CHRISTMAS PROPOSAL (airing Sunday, Dec. 12 and available live and streaming on Paramount+), she talks with writer Nate Millado about working with co-star Adam Rodriguez and reveals she's a big fan of the season and seasonal films, adding, "You put on a holiday movie, and it reignites that sense of hope and faith that the holidays are all about."
About Watch
The official magazine of CBS since 2006, Watch offers a rare, glamorous window into the lives of television's biggest stars. With distinctive photography by top tier talents and first-class stories curated by industry veterans, Watch magazine has steadily become one of the most elegant, sophisticated publications today. This intriguing mix of entertainment, celebrity, culture, fashion, and beauty features talent from CBS, SHOWTIME, The CW, Paramount+, CBS Media Ventures and CBS Studios.
The magazine's digital properties present readers with richer pathways to continue the journey beyond the velvet rope. Timely behind-the-scenes videos and photo galleries bring the reader closer to their favorite characters and their favorite shows.
Website: www.cbswatchmagazine.com
Facebook: facebook.com/CBSWatch/
Twitter: https://twitter.com/CBSWatch
Instagram: https://www.instagram.com/CBSWatch
* * *
Watch Press Contact:
| | | |
| --- | --- | --- |
| Barbara Abseck | 212-975-4637 | |