Release
WALTON GOGGINS, MAGGIE SIFF AND THE CAST OF THE NEW SERIES "KATY KEENE" ARE FEATURED ON THE COVERS OF WATCH MAGAZINE'S MARCH/APRIL ISSUE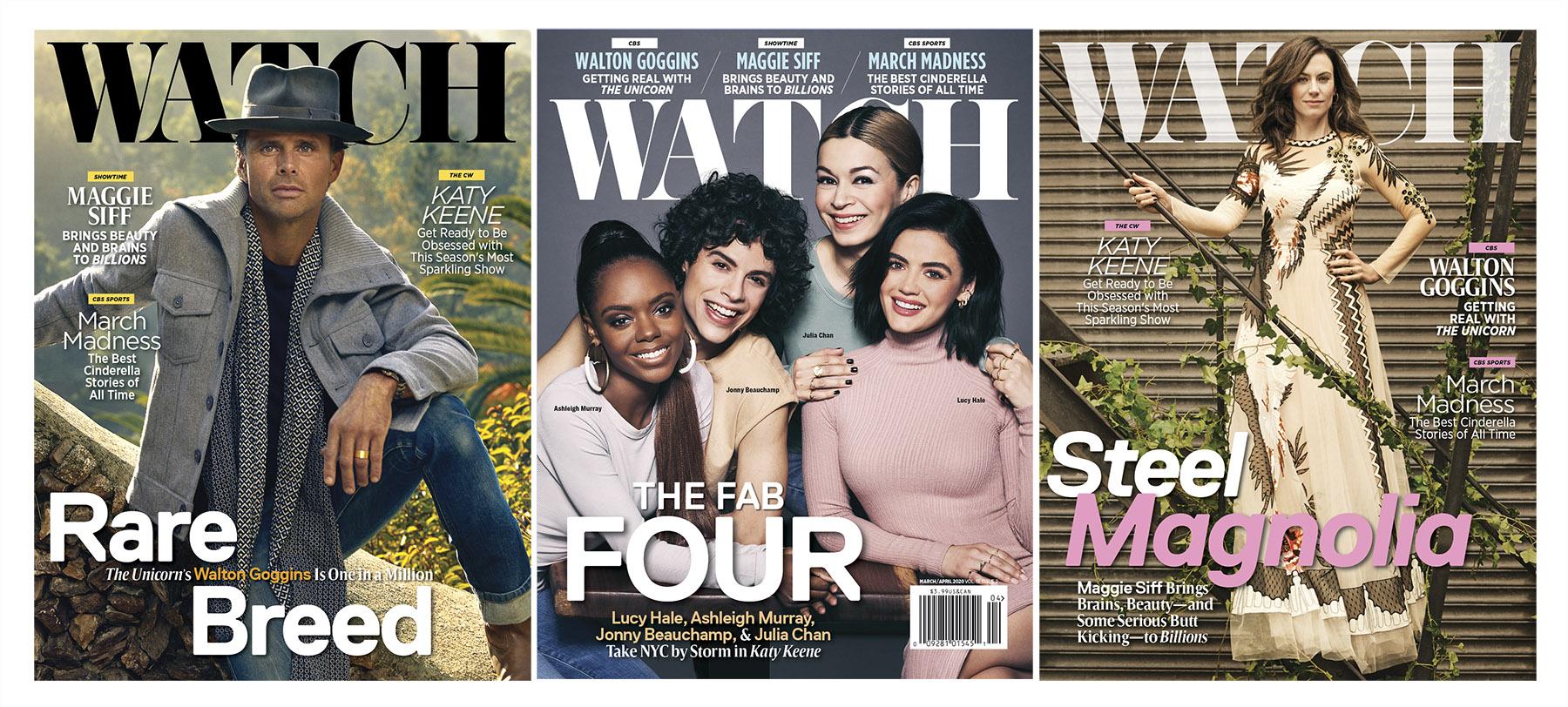 Actor/Producer Walton Goggins of CBS' "The Unicorn" Talks About the Beauty of
Being Involved in a Show that Embodies the Importance of Community/Kindness/Support,
Why It's a Responsibilty and Privilege to Be Paired with Young Actors and How He Savors the Impromptu Moments with His Comical Co-Stars
Star Maggie Siff of "Billions" on SHOWTIME Discusses Her Unconventional Upbringing, Her Early Career Path, Her Affection for Her "Billions" Character's Complexity and How Siff Lobbied to Keep Her from Being the Show's Moral Compass
Stars Lucy Hale, Ashleigh Murray, Julia Chan and Jonny Beauchamp of The CW's Popular New Series "Katy Keene" Chat About the Pluses of Having an Uplifting Show, the Joys of Shooting in New York City, Their Real-Life Camaraderie and Getting Drag Tips from Guest Star Shangela ("RuPaul's Drag Race)
NEW YORK – March 18, 2020 – Stars Walton Goggins (CBS' THE UNICORN), Maggie Siff (BILLIONS on SHOWTIME) and The CW's KATY KEENE cast members Lucy Hale, Ashleigh Murray, Julia Chan and Jonny Beauchamp are cover stars for Watch magazine's March/April edition, on newsstands now through mid-May.
Additionally, the issue features the cast and the creator of the game-changing series PICKET FENCES sharing their favorite memories of the show; a Q&A with Thomas Sadoski of CBS' new drama TOMMY; Christy Tanner, executive vice president and general manager, CBS News Digital, discussing the keys to the success of CBSN; NCIS: LOS ANGELES executive producer R. Scott Gemmill talking about the winning elements of his successful 11th season drama; THE TALK's outspoken host Sharon Osbourne revealing her daily routine in "24 Hours With…"; best-selling author Kathy Reichs talking about A Conspiracy of Bones, her 19th novel with heroine Temperance Brennan; the "Shine" section, which is bursting with beauty tips and intel on the best of spring fashions – and much more!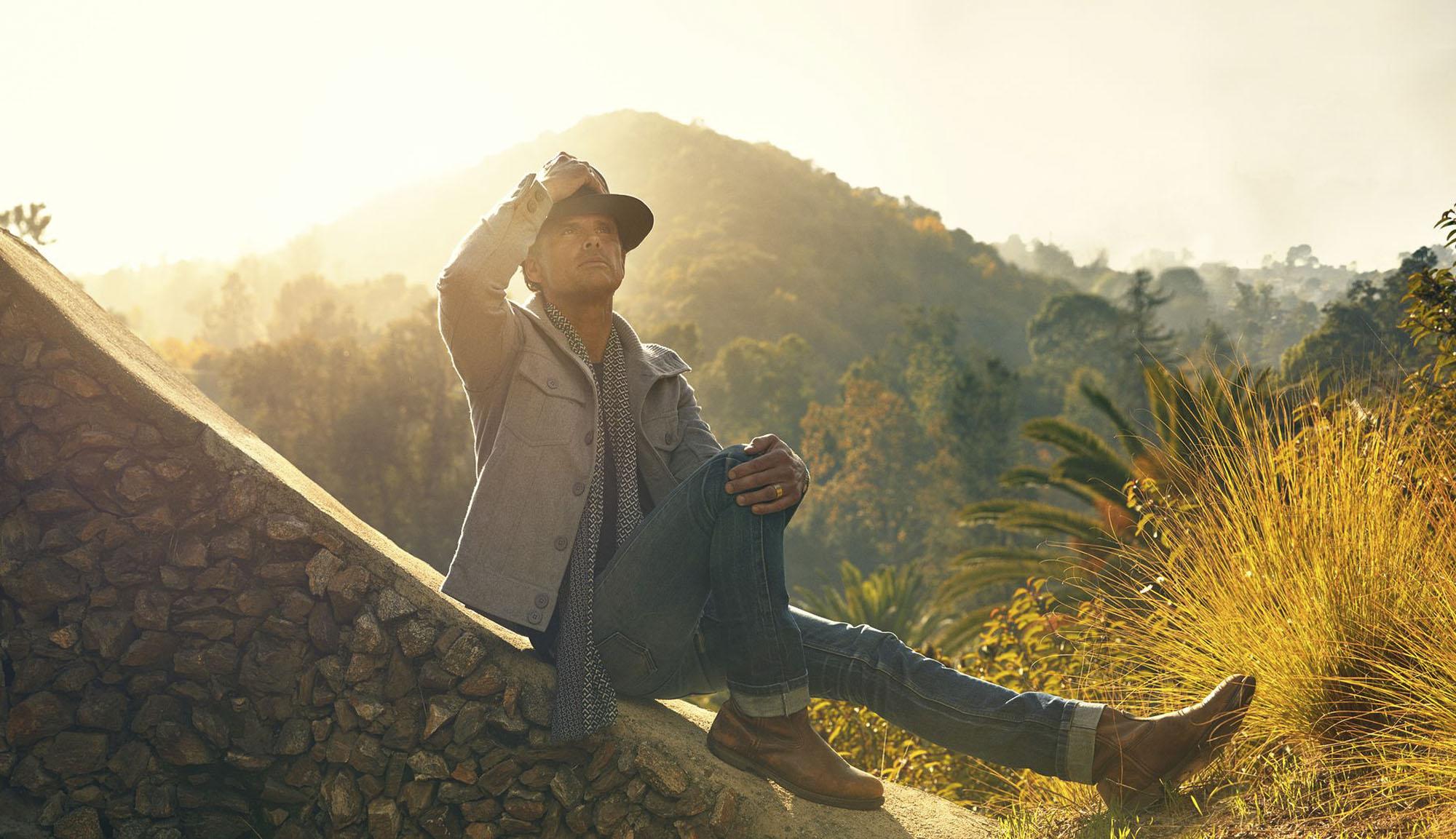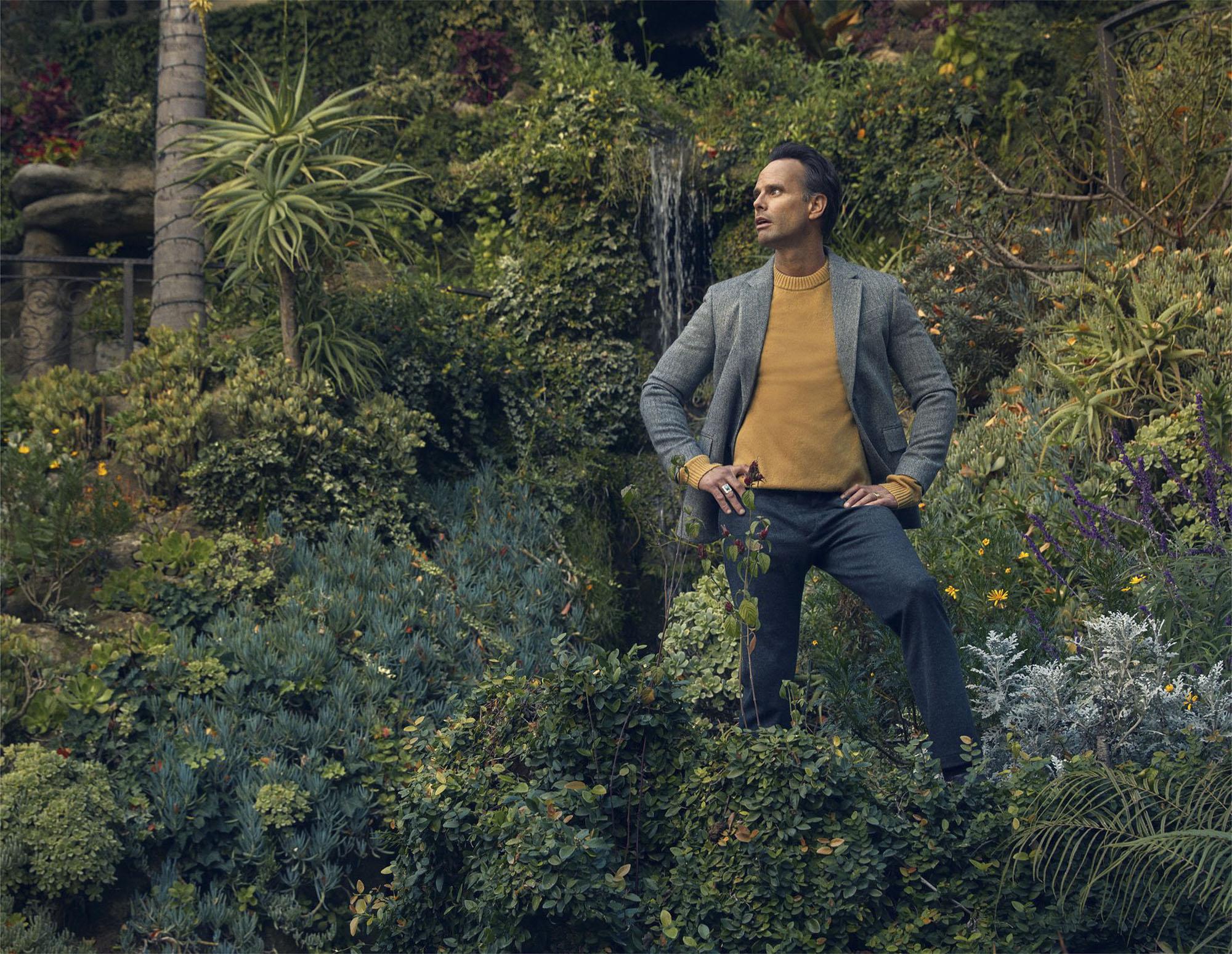 It was a magical shoot with Walton Goggins in Los Angeles' Laurel Canyon neighborhood on the famed Harry Houdini estate, a rustic and picturesque location that the gregarious and critically acclaimed star has enjoyed visiting on several prior occasions. Photographed by Sophy Holland, the shoot's theme bridged adventurous and artistic worlds, for which Goggins was styled by Nicole Schneider in both rugged and casually elegant attire.
Goggins talked to writer Fred Schruers about some of his key former projects as well as his starring role in CBS' comedy THE UNICORN, one of the season's top new series, on which he is also an involved producer. "This show is about a lot of different things, but community, and the importance of community, is preeminent – that and an unapologetic vulnerability," he said. "I think that there's room for kindness, and for people just figuring out where they are in life and being supported for their failures. I know what that feeling is. I think we all do on some level." As for working with his character's daughters (played by Ruby Jay and Makenzie Moss) and the other children on the series, which requires the show to abide by the industry's eight-hour daily limit for minors, Goggins adds, "I love it. To participate on a daily basis in the experience of children, [in a show that is] good and that cares about storytelling, about the craft of it… we participate in their education. If you're lucky, you can listen and you learn from your elders. You take that information, and you pass it along to the next generation… I take it very seriously. I think it's a responsibility and a privilege. It just adds more chaos and drama to the day in a very good way." Additionally, Goggins savors scenes with his comically gifted adult co-stars (Rob Corddry, Omar Miller, Maya Lynne Robinson and Michaela Watkins), saying how the "conversation will be what's on the page, and then it will veer into another little area for a minute and then come back. It's playful, and it's immediate, and it's just so goddamn pleasurable…"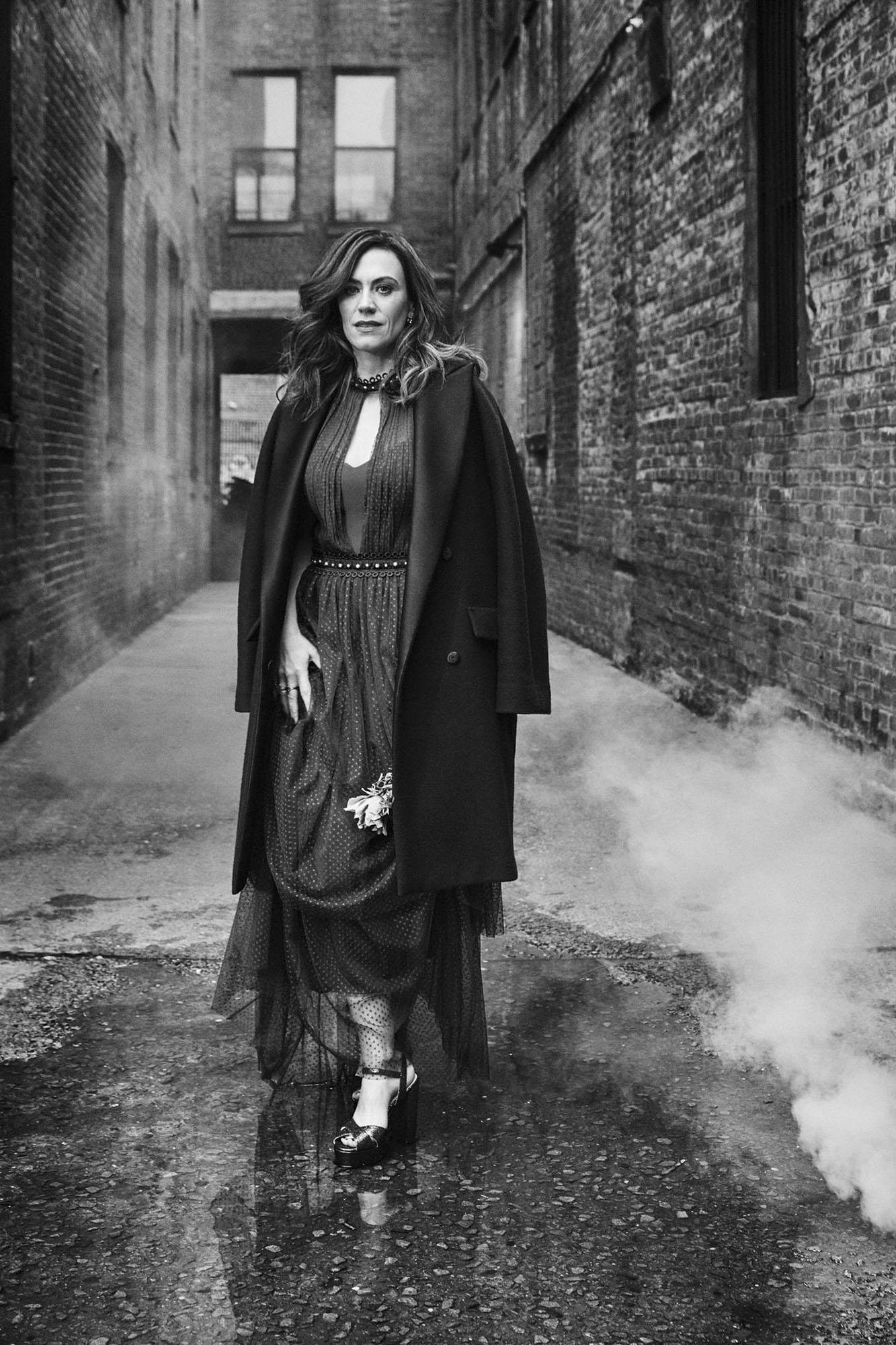 Maggie Siff, star of the hit SHOWTIME series BILLIONS, which returns for a fifth season on Sunday, May 3, was shot by photographer David Needleman in urban/rustic settings both inside and outside a Brooklyn studio. Styled by Cristina Ehrlich in an array of designer dresses with lush floral designs, Siff, who has been recognized for her superb acting skills in multiple projects, was a trouper – especially during the outdoor set-ups in New York City's frigid winter weather.
With writer Chip Brown, Siff recounted tales of her unconventional childhood, her career path and her BILLIONS role as the whip-smart and influential Wendy Rhoades, a psychiatrist who works as a trusted advisor and in-house performance coach for billionaire Bobby Axelrod's (Damian Lewis) hedge fund – and who happens to be married to Axelrod's on-and-off arch enemy, Chuck Rhoades (Paul Giamatti). "What really interests me about Wendy is how complicated she is; she's not one thing, she's not one color, she's not consigned to one role." In fact, Siff's character has become more flawed through the seasons, which is exactly how she likes it. "I said to the showrunners, 'I don't want to be a moral compass. It's boring.' The show is about corruption. I'd like to see Wendy lose some of her self-control and then see if she can put herself back together." In her own life, Siff, who has a young daughter and husband, says, "I'm a lot more controlled as a person than I am as an actor…I monitor myself pretty closely as a person. When I'm performing, I try to let that go."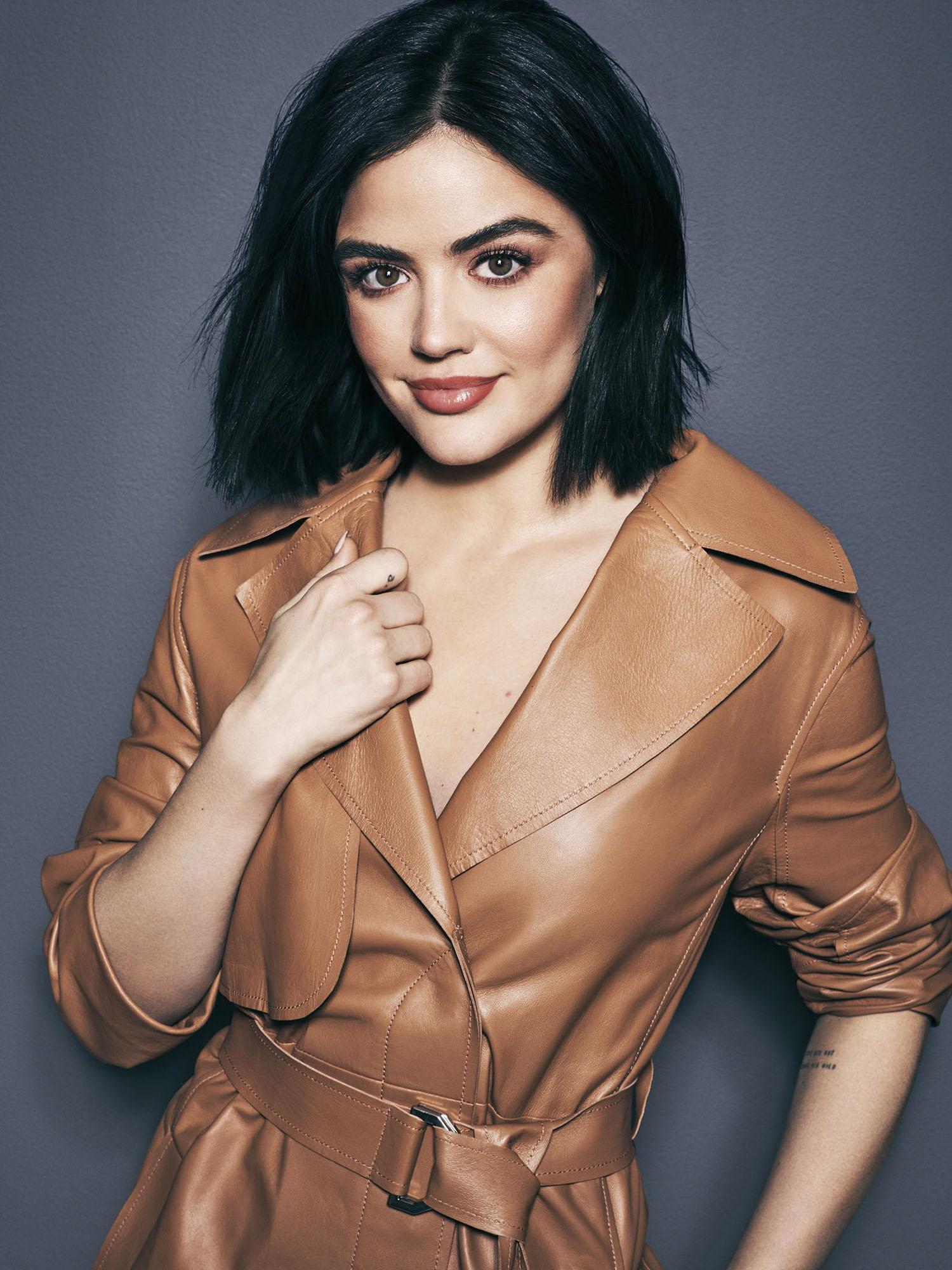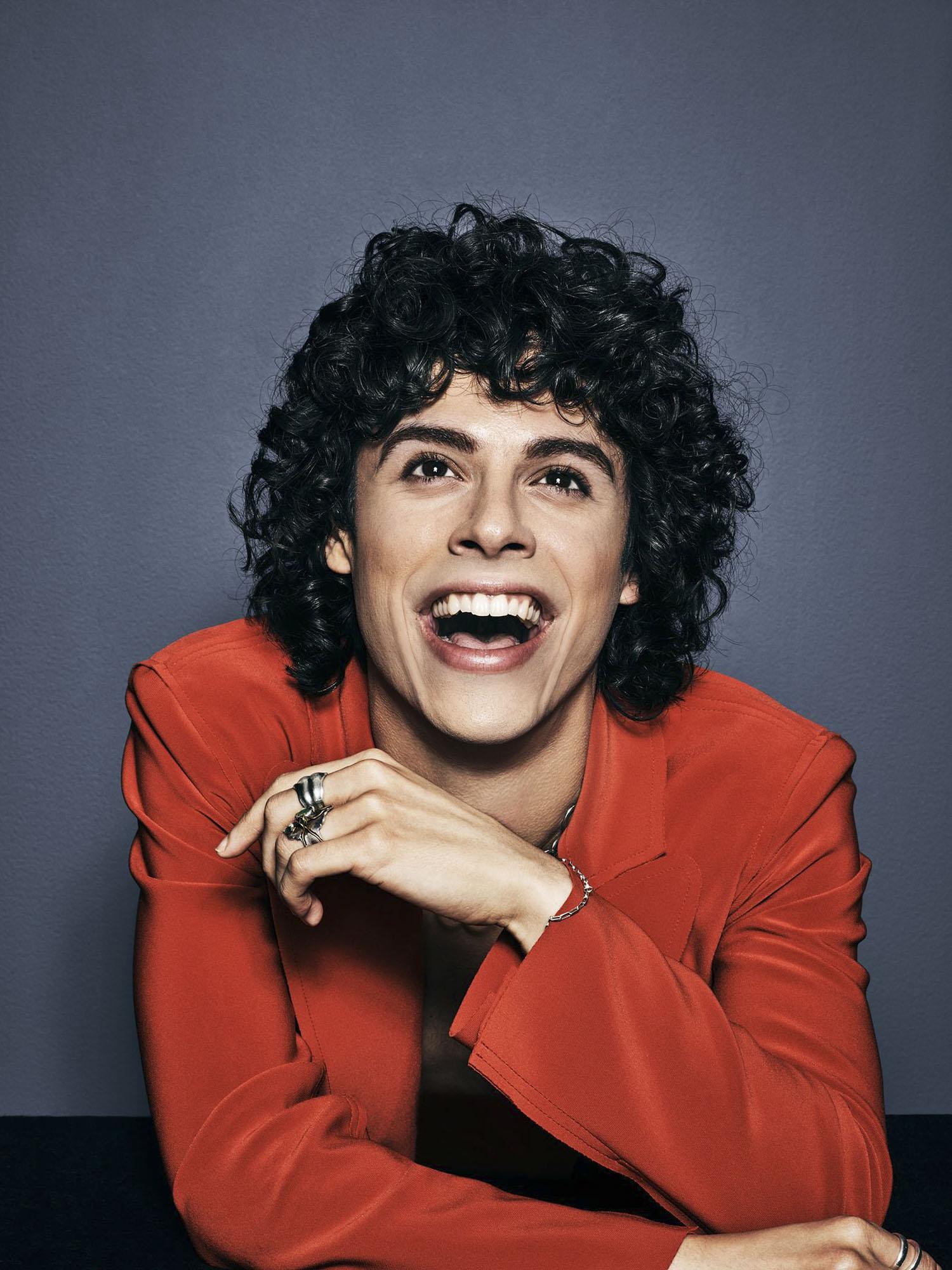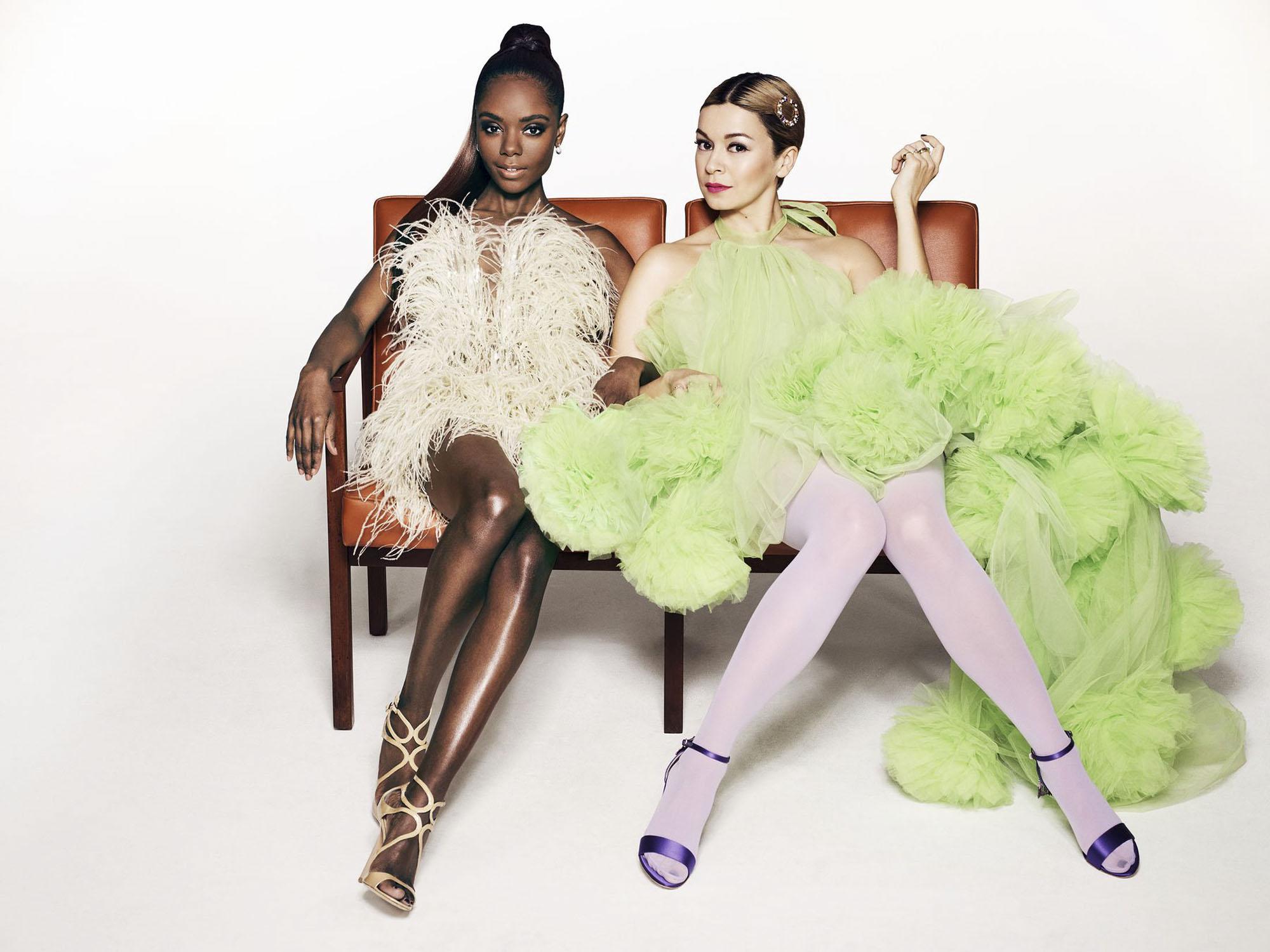 Stars Lucy Hale, Ashleigh Murray, Julia Chan and Jonny Beauchamp of The CW's popular new Thursday night series KATY KEENE (a RIVERDALE spinoff that launched on Feb. 6), brought a high level of playfulness and professionalism to their cover shoot. Photographed by James White in New York City, they rocked beautifully bold and colorful spring looks selected by Watch magazine's style director, Sasha Charnin Morrison.
Interviewed by writer Julie Klam, the stars chatted about their real-life camaraderie, fashion, getting drag tips from guest star Shangela (from "RuPaul's Drag Race) and more. About KATY KEENE, Murray (who plays former "Riverdale" character Josie, who has left the band "The Pussycats") said, "Just the fact that it's another extension in the Archie Universe is exciting, and the fact that that no one's dying on our show [laughs] is appealing. There's a different type of drama that's grounded in more realistic situations." Said Chang, "I hope the audience will see the chemistry that the four of us feel that we have as people and also as characters." Hale, the title character, added, "It's bright, happy and optimistic. Hopefully the people who watch the show are going to be left feeling inspired. We are living in a time in the world with such darkness onscreen and off, and I think it's really important for shows like this to be made. It can be that bright little light that people need."
Asked if he feels a responsibility representing a gay and Latino character, Beauchamp (who plays Jorge) replies, "Michael Grassi, one of our producer-writers, was responsible for putting the first transgender teen character on a regular TV series on 'Degrassi: The Next Generation.' So they've always been boundary pushers, but they aren't doing it cheaply. They want to do it with honor and do it with respect and love, so I felt very confident that it would be done well." Beauchamp savored meeting and "quizzing [guest star] Shangela left and right for tips," given that Beauchamp's character has a drag alter ego (Ginger) who performs. "I was just fangirling over her. I've never done drag professionally, but I've played a lot of drag queens."
Additionally, Hale gives the scoop on the hearts and colors that frequently appear on Katy Keene's clothes: "We really wanted to pay respect to the comic [book], and in the comic, Katy Keene loves red and she loves pink and she loves hearts, so that kind of is the theme, at least throughout season one… when Katy is sad, she'll wear jeans and a blue sweater, but most of the time she's very bright, very pink, very red." Asked if she's as into clothes as her fashion legend-to-be character, Hale exclaims, "I am! I mean, not as passionate as Katy; I don't sew or make my own clothes, but I love fashion, in that it's such a great representation of who a person is. There are no rules. It's all opinion-based, and it's why I love it."
Additional stories in the issue include:
The cast and the creator of the game-changing series PICKET FENCES, interviewed by writer Craig Tomashoff, sharing their memories of the show's sweetest and most surreal moments.
Christy Tanner, executive vice president and general manager, CBS News Digital, talking about the prized anchors, reporters, programs and mission of CBSN, now in its fifth year. "The key to CBSN's success is journalism, plus the fact that we're free and live 24/7. But it really starts with reporting and credibility, the trust that CBS News brings to the streaming space…The most important thing is lack of bias. We're not interested in partisan shouting matches. We're dedicated to presenting many points of view."

Thomas Sadoski (of CBS' new drama TOMMY) chatting with columnist Brantley Bardin about his role opposite Edie Falco, his favorite sports and why he pulled out of a new Broadway play: "My lovely wife [Amanda Seyfried] is working on the new David Fincher movie, and I need to be present for our daughter – and for Amanda – during that time. It's a perpetual negotiation between art and what we need to do to be the kind of parents and partners we want to be. What we do for a living comes very much second. That's not necessarily always true in this industry."

NCIS: LOS ANGELES executive producer R. Scott Gemmill talking to columnist Fred Schruers about the winning elements of his hit drama, now in its 11th season, which he's run for the past three years. "A crucial component of our series is that our characters are having fun even as they're dealing with serious matters. And some of it is dark humor that comes out of those bleak real-life situations, where it's almost a necessity as a release valve." He also teases the emotional growth of a key character: "Callen [played by Chris O'Donnell] never has really committed to anyone long term. The end of the season is about him letting somebody into his life."

"24 Hours with…" Sharon Osbourne. The outspoken host of CBS' THE TALK is candid with Watch about her daily routine, which starts at 6:30 AM and generally ends beyond midnight. "In the music biz, you become accustomed to staying up late… I don't sleep much, and I don't care. So, you yawn a little. But seriously, you don't want to miss anything. There's too much excitement in the world for sleep."

Former forensic anthropologist and best-selling author Kathy Reichs, talking about A Conspiracy of Bones, her 19th novel featuring the fictitious forensic anthropologist and heroine Temperance Brennan. These novels inspired the popular series "Bones," and Reichs relays that this latest book was inspired by her long-ago "case of a woman in Quebec who was murdered by her boyfriend, who she had fought to get out of prison. He left her body in the woods and it was scavenged by bears."

THE BOLD AND THE BEAUTIFUL star Darin Brooks and his wife, THE YOUNG AND THE RESTLESS actress Kelly Kruger – both in the CBS family – proudly welcoming Watch into the Parisian-inspired nursery they created for their baby daughter, Everleigh.
Marcel Spears' (star of CBS' THE NEIGHBORHOOD) revealing his favorite spots in his home base of New Orleans, which he describes as "very casual and a great mix of culture, history and the arts."

Kellan Lutz (star of the hit new CBS series FBI: MOST WANTED) sharing "7 Things That Make [Him] Smile"

Cush Jumbo (star of CBS All Access' THE GOOD FIGHT) disclosing details about her childhood, her own child, her show and how she's scheduled to be playing Hamlet this summer in London, as a man.

THE YOUNG AND THE RESTLESS star Michael Mealor revealing the workout that gets his stomach washboard-esque.

Ebonée Noel (star of CBS' FBI) sharing the tunes that keep her moving, from morning until night.

Isa Briones, star of CBS All Access' STAR TREK: PICARD, relaying the styles, scents, jewelry, beauty products and colors she "can't live without."
Intel on the best of spring fashion, including juicy orange fabric shades, lingerie on full display, colorful leather attire, women's wonderful white pant suits and more in "Casa de Sasha," the guide to all things fashion by Watch style director Sasha Charnin Morrison.
Also, CBSWatchmagazine.com continues to complement the print magazine's articles while still showcasing its own unique content, including photos and videos that are original to Watch.
About Watch
The official magazine of CBS since 2006, Watch offers a rare, glamorous window into the lives of television's biggest stars. With distinctive photography by top tier talents and first class stories curated by industry veterans, Watch has steadily become one of the most elegant, sophisticated publications today. This intriguing mix of entertainment, celebrity, culture, fashion, travel and beauty features talent from CBS, SHOWTIME, The CW, CBS All Access, CBS Television Distribution, Pop TV and CBS Television Studios.
The magazine's digital properties present readers with richer pathways to continue the journey beyond the velvet rope. Timely behind-the-scenes videos and photo galleries bring the reader closer to their favorite characters and their favorite shows. The digital version of Watch can be found at cbswatchmagazine.com. The bi-monthly print magazine is enjoyed by subscribers and sold on newsstands at select Barnes & Noble, Hudson News, Target and Walmart stores.
Media site: www.cbspressexpress.com/watch-magazine/
Website: www.cbswatchmagazine.com
Facebook: facebook.com/CBSWatch/
Twitter: https://twitter.com/CBSWatch
Instagram: https://www.instagram.com/CBSWatch
* * *
Watch Press Contact:
| | | |
| --- | --- | --- |
| Barbara Abseck | 212-975-4637 | |