Release
WATCH MAGAZINE'S JULY/AUGUST DIGITAL ISSUE IS AVAILABLE NOW!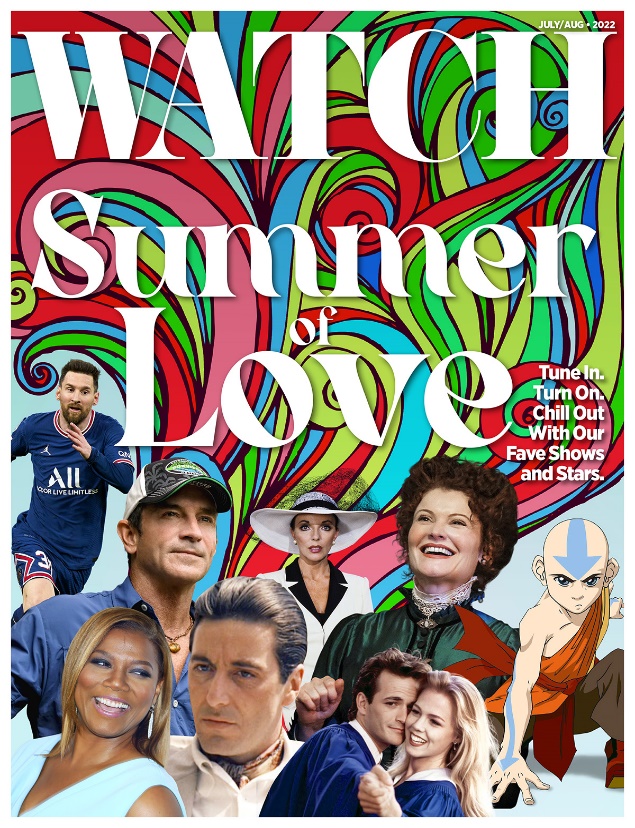 Click HERE for Watch Magazine's Summer Issue
NEW YORK – July 19, 2022 – The "Summer of Love" digital issue of Watch magazine, available now, presents a sea of bingeworthy summer viewing possibilities among classic TV shows, celebrated films and TV hits of today, all available on Paramount+ and Pluto TV and joyfully recommended by an array of Watch contributors and editors.
Additionally, the issue celebrates the genius of prolific producer Norman Lear, who is still making meaningful comedy hits and history as he turns 100, and it features guides to some of the hottest seasonal styles and a mix of stars sharing intel on their volunteer efforts, pastimes and beauty choices.
Watch Website: www.cbswatchmagazine.com
Follow Watch on Instagram, Twitter and Facebook at @CBSWatch.
Press Contact: