Release
THE CIRCUS CRISS-CROSSES THE COUNTRY IN THE CLOSING DAYS OF THE RACE
'Here Comes the Flood' Airs Sunday, November 6 at 8 PM ET/PT on SHOWTIME®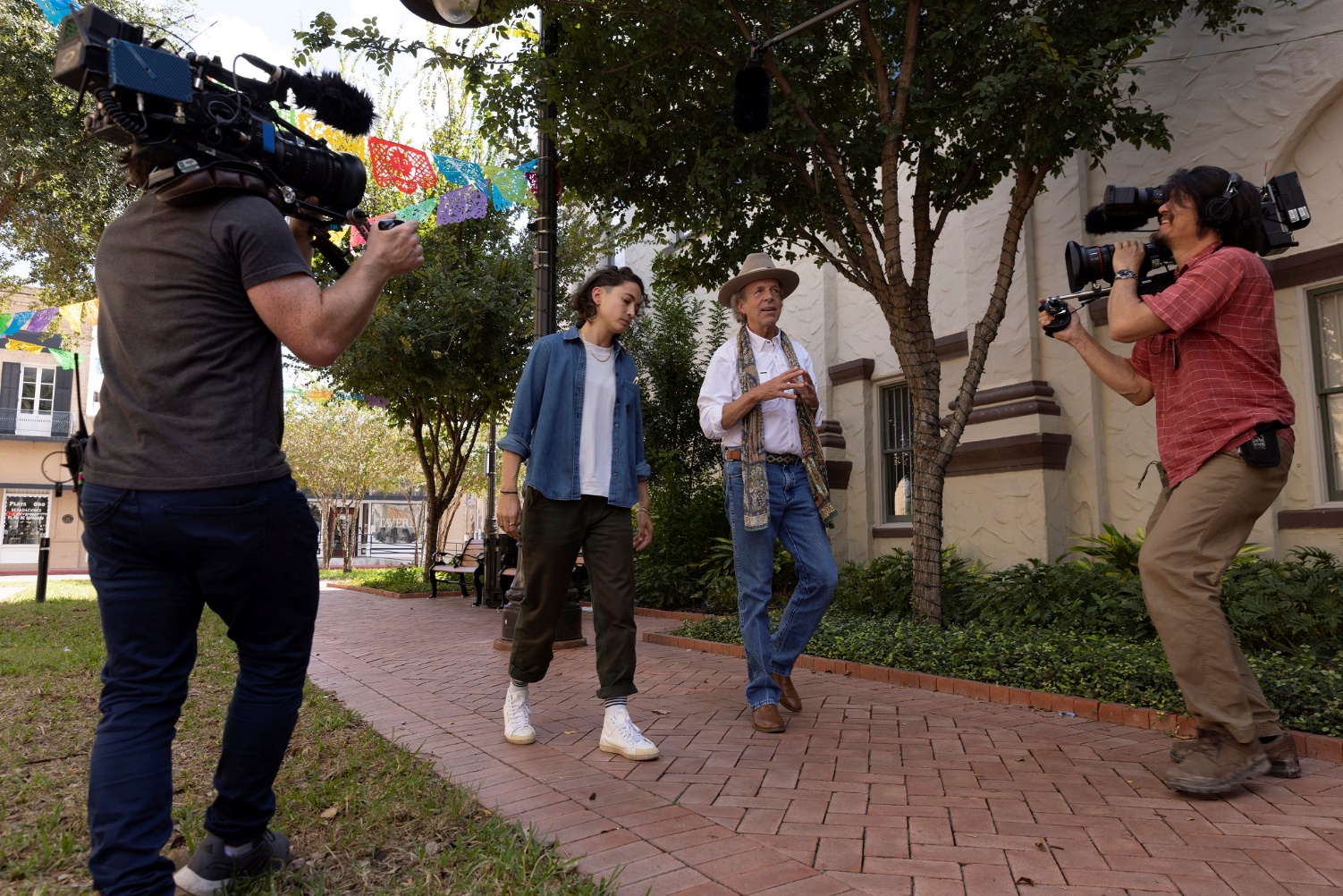 Photo: Mike Gonzalez/SHOWTIME
NEW YORK – November 4, 2022 – The Emmy® nominated docuseries THE CIRCUS: INSIDE THE GREATEST POLITICAL SHOW ON EARTH continues its seventh season with a behind-the-scenes look at the final days of a bitterly contested midterm election.
Hosts John Heilemann, Mark McKinnon and Jennifer Palmieri, are joined by guest host Paola Ramos – host and correspondent for VICE News, contributor to MSNBC, and author of Finding Latinx: In Search of the Voices Redefining Latino Identity – as they travel the country documenting a political environment full of warning signs for the Democratic Party. With sustained economic headwinds and daunting historical trends for the party in power, the GOP is on offense as Democrats attempt to hold onto control of both houses of Congress.
For a preview, go to: https://youtu.be/c2-hz-TUlX8.
Episode includes:
Behind-the-scenes coverage of former President Barack Obama's event in Nevada, rallying Democrats as they try to defend a critical Senate seat.
Democratic Rep. Elissa Slotkin of Michigan on her campaign for re-election, the endorsement by Republican Rep. Liz Cheney, and what she believes is on the line this year.
Republican Rep. Mayra Flores of Texas, on why she believes her party's message is increasingly resonating with Latino voters.
Democratic Governor Kathy Hochul of New York, who finds herself in a surprisingly competitive race in a reliably blue state.
Political pollsters Dave Wasserman and Tom Bonier on what the data is showing in the closing days of this election.
THE CIRCUS is produced by Left/Right for SHOWTIME. John Heilemann, Mark McKinnon, Jennifer Palmieri, Banks Tarver, Ken Druckerman, Tom Johnson and Divya Chungi serve as executive producers. To learn more about THE CIRCUS, go to: SHO.com, follow on Twitter, Facebook, and Instagram, and join the conversation using #TheCircus.
Showtime Networks Inc. (SNI), a wholly owned subsidiary of Paramount, owns and operates the premium service SHOWTIME®, which features critically acclaimed original series, provocative documentaries, box-office hit films, comedy and music specials and hard-hitting sports. SHOWTIME is available as a stand-alone streaming service across all major streaming devices and Showtime.com, as well as via cable, DBS, telco and streaming video providers. SNI also operates the premium services THE MOVIE CHANNEL™ and FLIX®, as well as on demand versions of all three brands. SNI markets and distributes sports and entertainment events for exhibition to subscribers on a pay-per-view basis through SHOWTIME PPV®. For more information, go to www.SHO.com.
###
CONTACTS:
Cassidy Aquino
Lindsay Drewel
Molly Mulrain