Storyline
"STAR TREK: STRANGE NEW WORLDS" Season One LOGLINES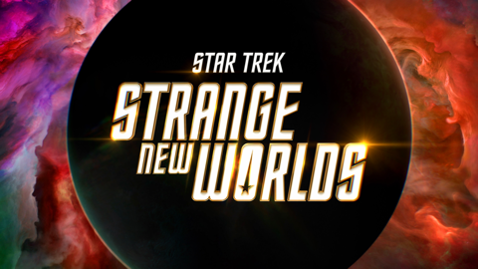 Episode 101: "Strange New Worlds" - Available to stream Thursday, May 5
Series premiere. When one of Pike's officers goes missing while on a secret mission for Starfleet, Pike has to come out of self-imposed exile. He must navigate how to rescue his officer, while struggling with what to do with the vision of the future he's been given.
Teleplay by: Akiva Goldsman
Story by: Akiva Goldsman, Alex Kurtzman, and Jenny Lumet
Directed by: Akiva Goldsman
Episode 102: "Children of the Comet" - Available to stream Thursday, May 12
While on a survey mission, the U.S.S. Enterprise discovers a comet is going to strike an inhabited planet. They try to re-route the comet, only to find that an ancient alien relic buried on the comet's icy surface is somehow stopping them. As the away team try to unlock the relic's secrets, Pike and Number One deal with a group of zealots who want to prevent the U.S.S. Enterprise from interfering.
Written by: Henry Alonso Myers & Sarah Tarkoff
Directed by: Maja Vrvilo