"INSIDE THE NFL" MAKES SEASON PREMIERE TONIGHT ON PARAMOUNT+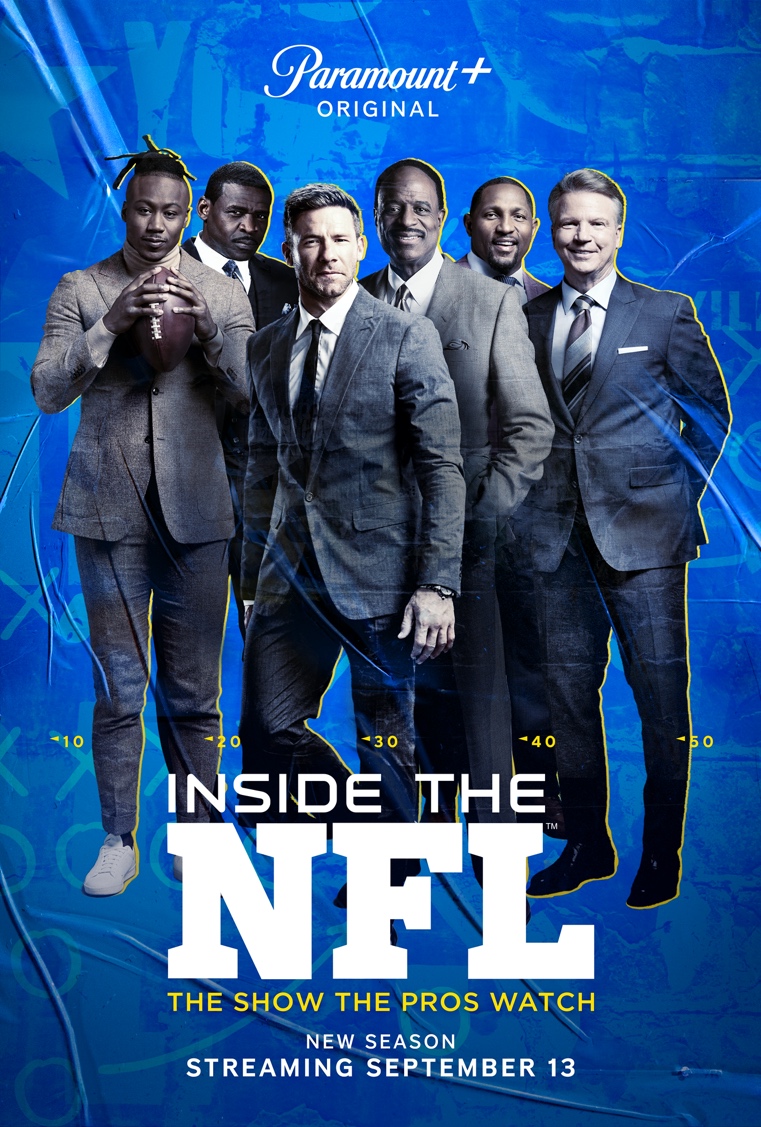 The Emmy® Award-winning studio show INSIDE THE NFL kicks off its 46th season September 13 at 9:30 p.m. ET/6:30 p.m. PT, streaming on Paramount+.
This season features the return of three-time Super Bowl champion and Super Bowl LIII MVP Julian Edelman, alongside two-time Super Bowl champion and Super Bowl XXI MVP Phil Simms, who is in his 15th year on the show, six-time Pro Bowler Brandon Marshall, two-time Super Bowl champion and Hall of Fame linebacker Ray Lewis and three-time Emmy Award-winner and Sports Broadcasting Hall of Famer James Brown.
INSIDE THE NFL covers every game, every week, with trademark highlights from NFL Films, special in-depth features and spirited debate on the game's hottest topics. The show is produced by CBS Sports, SHOWTIME Sports® and NFL Films, with new episodes streaming Tuesday nights on Paramount+ throughout the 2022 NFL season to Super Bowl LVII.
Past cast members of the storied program dating back to 1977 have included Dan Marino, Chuck Bednarik, Nick Buoniconti, Cris Carter, Cris Collinsworth, Bob Costas, Jerry Glanville, Jimmy Johnson, Boomer Esiason and the late Len Dawson.
The executive producers are Sean McManus, Chairman, CBS Sports and SHOWTIME Sports' Stephen Espinoza, as well as Ross Ketover and Pat Kelleher of NFL Films. Pete Radovich Jr., the award-winning Creative Director for CBS Sports, serves as coordinating producer alongside CBS Sports' Jawn Morales.
For more information about INSIDE THE NFL, visit Paramountplus.com, follow us on Twitter, Instagram and Facebook and join the conversation using #INSIDETHENFL.
# # #
CONTACTS:
Paramount+
Paul-Michael Ochoa
paulmichael.ochoa@viacomcbs.com
CBS Sports
Bailey Knecht
bailey.knecht@viacomcbs.com
SHOWTIME Sports
Kate Howard
kate.howard@showtime.com