Release
CBS STUDIOS AND "STAR TREK" GLOBAL FRANCHISE GROUP EXPAND THEIR PODCAST SLATE WITH FIRST SCRIPTED PODCAST, "STAR TREK: KHAN – CETI ALPHA V"
SEASON 3 OF "STAR TREK: THE POD DIRECTIVE" RETURNS IN EARLY 2023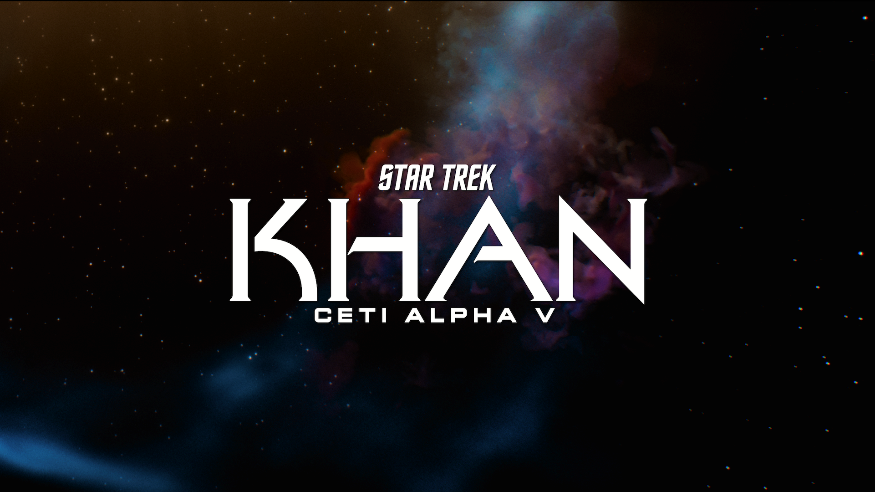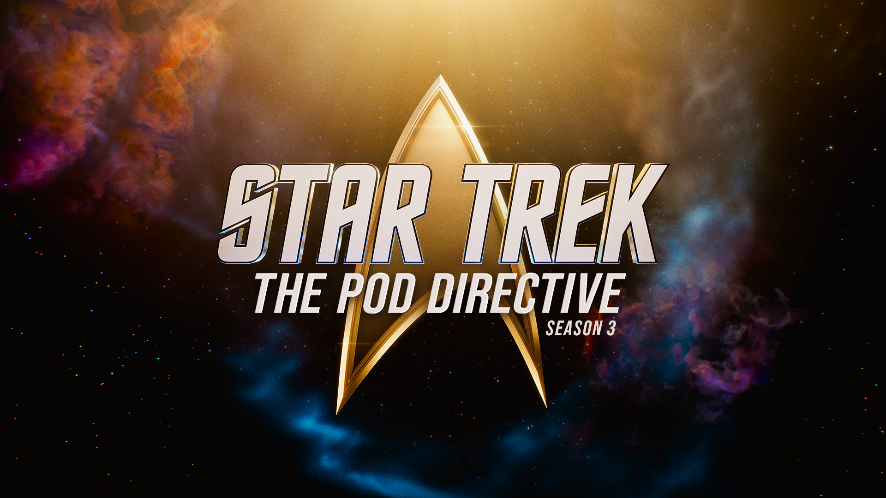 Nicholas Meyer surprised the audience at "Star Trek Day" with the announcement of STAR TREK: KHAN – CETI ALPHA V. The scripted podcast will examine what happened in the years after Captain Kirk left Khan on the untamed world of Ceti Alpha V and tells the story of Khan and his followers prior to "Star Trek II: The Wrath of Khan."
"Nick made the definitive 'Trek' movie when he made 'Wrath,' and we've all been standing in its shadow since," said Alex Kurtzman. "Forty years have offered him a lot of perspective on these extraordinary characters and the way they've impacted generations of fans. Now he's come up with something as surprising, gripping and emotional as the original, and it's a real honor to be able to let him tell the next chapter in this story exactly the way he wants to."
This original story hails from "Star Trek II: The Wrath of Khan" writer and director, Nicholas Meyer. Alex Kurtzman, Aaron Baiers, Trevor Roth and Rod Roddenberry will serve as executive producers on this project as well. "Star Trek II: The Wrath of Khan" celebrates its 40th anniversary this year and was recently back in theatres as part of the TCM Big Screen Classic series, in partnership with Paramount Home Entertainment and Fathom Events.
Additionally, "Star Trek Day" co-hosts Tawny Newsome and Paul F. Tompkins announced the season 3 renewal of their podcast, STAR TREK: THE POD DIRECTIVE.
With unparalleled access to "Star Trek" luminaries, celebrity super-fans and behind-the-scenes creative professionals, STAR TREK: THE POD DIRECTIVE takes a smart, witty and thoughtful look at all things "Trek" – both old and new. Offering a high-level discussion of the themes, ideas and characters that resonate across the history of the franchise's storied universe, episodes will also explore the brand's 50-plus-year legacy and influence. Each episode features an in-depth personal interview with a notable guest, coverage of a "Star Trek" event or a discussion of a specific topic with one or more guests.
New episodes will air in early 2023 and past guests have included Ben Stiller, Stacey Abrams, Michelle Yeoh and Tig Notaro, among others.
Fans can listen to STAR TREK: THE POD DIRECTIVE on Apple Podcasts, Spotify or wherever you get your podcasts and via StarTrek.com.
About "Star Trek"
In the 55+ years since the legendary creator Gene Roddenberry introduced the world to a "Star Trek" universe where "Infinite Diversity in Infinite Combinations" remains its proud legacy, the series has continued to break barriers – inspiring generations of fans with a celebration of cultural diversity and inclusion, scientific exploration, and the pursuit of uncharted frontiers. Today, the "Star Trek" canon continues to thrive through film, television, animation, games, publishing, podcasts, experiences and most recently children's programming. Available in over 190 countries worldwide, the "Star Trek" franchise of 11 TV series, 13 films and over 800 episodes has been a mainstay in generating stories that are both exciting and thought-provoking, as well as vastly contributing to the pop culture lexicon throughout the years.StarTrek.com is the official home of the final frontier and fandom - sharing the latest news, celebrating fandom, and so much more. Be sure to follow @StarTrek on social media for all things across the franchise.The "Star Trek" series, including STAR TREK: DISCOVERY, STAR TREK: PICARD, STAR TREK: STRANGE NEW WORLDS, and the animated series STAR TREK: LOWER DECKS and STAR TREK: PRODIGY on Paramount+ are produced by CBS Studios in association with Secret Hideout and Roddenberry Entertainment. Executive producer Alex Kurtzman oversees the "Star Trek" universe across all platforms.For more information on where to watch Star Trek, visit StarTrek.com/Where-To-Watch.
About CBS Studios
CBS Studios is one of the world's leading suppliers of entertainment programming, with more than 60 series currently in production for broadcast and cable networks, streaming services and other emerging platforms. The Studio's expansive portfolio spans a diverse slate of commercially successful and critically acclaimed scripted programming, which includes genre-defining franchises such as "NCIS," "CSI" and the ever-growing "Star Trek" universe, award-winning late night and daytime talk shows, as well as an extensive library of iconic intellectual property. The Studio also develops and produces local language and international content originating outside of the U.S. with series in the U.K., Europe, the Middle East and Australia.
***
CBS Studios Press Contacts:
Jennifer Verti jennifer.verti@viacomcbs.com
Rachael Wesolowski rachael.wesolowski@viacomcbs.com