Release
MATT GOLDBERG NAMED VICE PRESIDENT AND NEWS DIRECTOR AT CBS TELEVISION STATIONS' LOS ANGELES PROPERTIES

Goldberg and Mike Dello Stritto to Have Joint Responsibility for Overseeing
the Stations' Market-Leading 91.5 Hours of Local News Per Week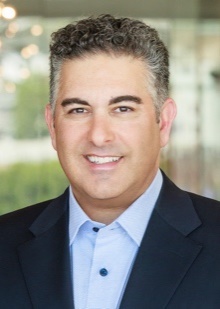 Sept. 12, 2023 – Veteran news executive Matt Goldberg has been named vice president and news director at CBS News and Stations' local businesses in Los Angeles, including KCBS-TV (CBS Los Angeles), KCAL-TV, the CBS News Los Angeles streaming channel and KCALNews.com, as of Monday, Sept. 25. The announcement was made today by Joel Vilmenay, president and general manager of CBS Los Angeles.
In this newly created position, Goldberg will be responsible for overseeing the production of nine straight hours of local news each weekday, including KCAL News Mornings (weekdays, 4:00-11:00 AM), as well as weekend morning newscasts.
Meanwhile, current vice president and news director Mike Dello Stritto will focus on overseeing the production of all afternoon and evening news content across the stations' broadcast, streaming and digital platforms.
Dello Stritto and Goldberg will have joint responsibility for leading a team that produces a Los Angeles market-leading total of 91.5 hours of live local news per week.
"The addition of Matt Goldberg is the latest example of CBS' commitment to doing what it takes to build the premier local news organization in Southern California," Vilmenay said. "We added several new team members prior to the January launch of KCAL News Mornings – a bold move that has increased our viewership by 87% compared to the first eight months of last year. Adding a leader with Matt's considerable experience in this market will help us take our morning show to the next level. And I have a high level of confidence that Mike and Matt will quickly become great partners as the co-leaders of our newsroom."
Goldberg is assuming his new role after having spent the past 20 years with NBC. He most recently served as Los Angeles-based vice president of content strategy at NBCLX, a multiplatform national news network that targets millennials, since 2018. Before that, he spent 15 years at the NBC-owned stations in Los Angeles (KNBC-TV) and the San Francisco Bay Area (KNTV) and rose through the ranks to become the assistant news director at KNBC in 2017.
While at KNBC, Goldberg spent six years as a member of the board of directors for Investigative Reporters and Editors Inc. (IRE), a non-profit organization dedicated to improving the quality of investigative reporting, including two years as IRE board president.
Goldberg's experience in the Los Angeles market also includes two years (2001-2003) with KCBS and KCAL as an investigative producer.
"I am excited to be coming back to a newsroom where impactful journalism has long been prioritized," Goldberg said. "It will be great to reunite with the many friends and esteemed colleagues I have known for more than two decades. And I am thrilled to have the opportunity to work alongside Mike Dello Stritto, someone I have admired from across the street, and take on a role that will allow me to focus on the team at KCAL News Mornings and help the franchise continue to grow."
"The old saying 'two heads are better than one' couldn't be more spot on," Dello Stritto said. "I look forward to welcoming Matt with open arms and making the most of this unique and wonderful opportunity to co-pilot our news team."
Goldberg's background also includes serving as a producer at KGO-TV in San Francisco and KPRC-TV in Houston. He earned his bachelor's degree in broadcast journalism from Arizona State University.
***
Press Contact: