Release
"CBS SUNDAY MORNING" LISTINGS FOR SEPT. 18 (9:00-10:30 AM, ET)
Jane Pauley Anchors from New York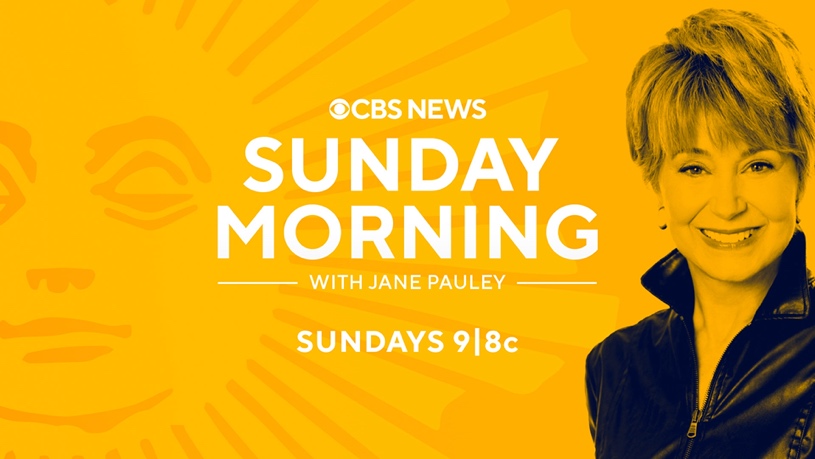 BACK TO THE FUTURE – Roxana Saberi reports on the increase in people buying and building underground bunkers as protection in the event of nuclear war.
BOY MEETS … – Jonathan Vigliotti catches up with actor-comic Billy Eichner about the pioneering gay romantic comedy "Bros."
PASSING THE TORCH – Mark Phillips reports from the United Kingdom on King Charlies III as he prepares to say goodbye to his mother.
PASSING THE TORCH – Seth Doane reports on the latest from the United Kingdom on the upcoming funeral of Queen Elizabeth II.
SIMPLY AMAZING! – Tracy Smith was invited along for the launch of the new season of hit CBS show THE AMAZING RACE.
BETTER HOMES AND GARDENS – Serena Altschul looks back at 100 years of the magazine Better Homes and Gardens.
PEST ON A PEDESTAL – Conor Knighton travels to Enterprise, Ala., a town that celebrates a pest – the boll weevil.
TAKE NOTE: THE QUEEN'S SIX – David Pogue introduces us to the Queen's Six, a vocal group based in Windsor Castle who often perform at official royal ceremonies.
COMMENTARY – Journalist and author Rachel Aviv, whose new book Strangers to Ourselves focuses on the challenges faced by those struggling with mental illness, shares some thoughts on mental health.
CBS SUNDAY MORNING is broadcast Sundays (9:00-10:30 AM, ET) on the CBS Television Network. Rand Morrison is the executive producer.
Follow CBS SUNDAY MORNING on Twitter, Facebook, Instagram and at CBSNews.com. Listen to CBS SUNDAY MORNING podcasts on all podcast platforms. Stream CBS SUNDAY MORNING on Paramount+.
***
Press Contact:
Richard Huff Huffr@cbsnews.com