Release
"CBS SUNDAY MORNING" LISTINGS FOR AUGUST 14 – 9:00-10:30 AM, ET
Tracy Smith Anchors from New York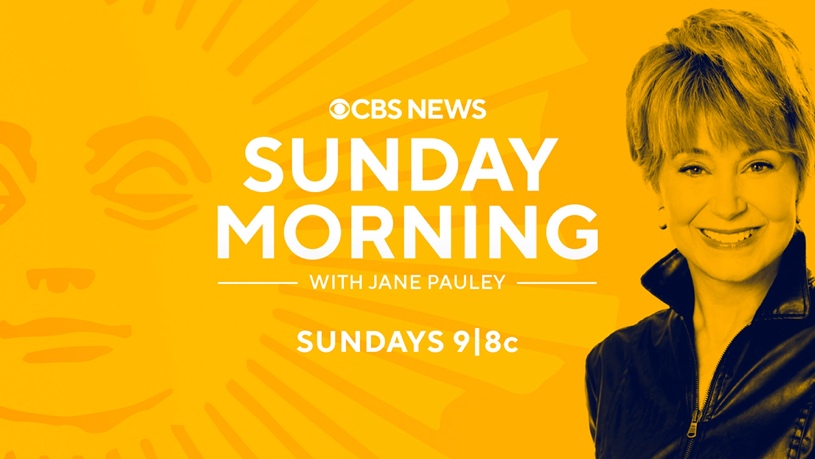 LEFTIES – Rita Braver tells us what's right about left-handed people.
WOMEN AT WORK – Faith Salie visits an exhibit of too-often-overlooked women artists at the Lyndhurst Mansion in New York's Hudson Valley.
SUNDAY BEST – THINK BIG – Conor Knighton heads to Casey, Ill., a small town with a big heart, and a big rocking chair, a big windchime, a big mailbox and more.
SUNDAY BEST – MAYBERRY – Ted Koppel visits Mt Airy, N.C., the inspiration for "The Andy Griffith Show's" fictional Mayberry, and finds there's nothing simple about some people's longing for simpler times.
BOATS – Seth Doane hits the water in a Riva boat, the Italian-built Cadillac of wooden watercraft whose beauty rivals that of the Italian coast.
SUNDAY BEST – JANE FONDA AND LILY TOMIN – The celebrated actresses Jane Fonda and Lily Tomlin sit down with Tracy Smith to discuss their lives and the success of their TV series "Grace and Frankie."
OMAR – Martha Teichner has the story behind the new opera chronicling the life of Omar Ibn Said, an enslaved man whose autobiography is a rare historical treasure.
TRUMP'S WEEK – Major Garrett examines the tumultuous week our former president has experienced and what it means for the country.
NATURE – Red-headed woodpeckers at Knox Farm State Park in western New York.
CBS SUNDAY MORNING is broadcast Sundays (9:00-10:30 AM, ET) on the CBS Television Network. Rand Morrison is the executive producer.
Follow CBS SUNDAY MORNING on Twitter, Facebook, Instagram and at CBSNews.com. Listen to CBS SUNDAY MORNING podcasts on all podcast platforms. Stream CBS SUNDAY MORNING on Paramount+.
***
Press Contact:
Richard Huff – Huffr@cbsnews.com