Release
"CBS SUNDAY MORNING" LISTINGS FOR AUGUST 7, 2022 (9:00-10:30 AM, ET)
Jane Pauley Anchors from New York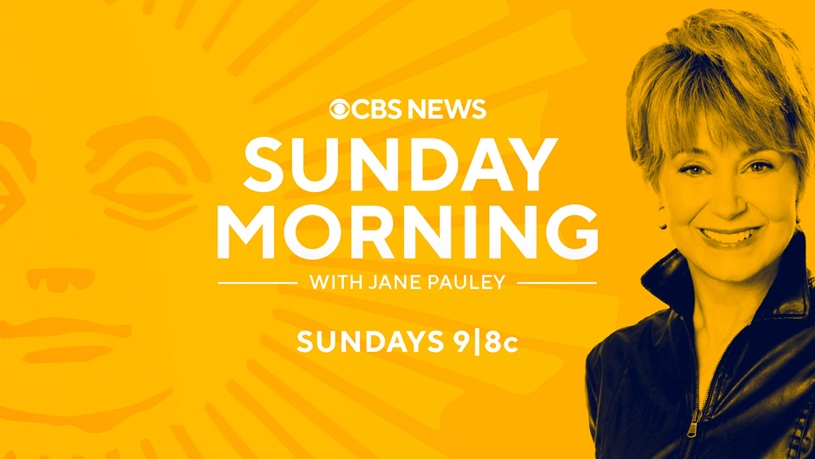 HOPE – Tracy Smith reports on why there is reason for hope for the world – even with the worsening effects of climate change.
ACTION – REACTION – David Martin talks with Elliot Ackerman, a marine and author, about his latest book on America's withdrawal from Afghanistan.
SPOLETO – Martha Teichner visits the Spoleto Festival for the world premiere of the opera "Omar," co-written by musician Rhiannon Giddens.
MICHAEL MANN – Seth Doane is in Italy where he catches up with producer and director-turned-author Michael Mann.
PICKLEBALL – Luke Burbank explores what is behind the pickleball phenomenon sweeping the nation.
A STATE WITH MOXIE – Nancy Giles heads to Maine where Moxie is the state's soft drink.
SUNDAY BEST: HYDRANGEAS – Mo Rocca reports on the world of hydrangeas on Cape Cod.
SUNDAY BEST: LIONEL RICHIE – Kelefa Sanneh sits down with music superstar Lionel Richie.
OPINION – David Sedaris offers some thoughts on what's in a name.
CBS SUNDAY MORNING is broadcast Sundays (9:00-10:30 AM, ET) on the CBS Television Network. Rand Morrison is the executive producer.
Follow CBS SUNDAY MORNING on Twitter, Facebook, Instagram and at CBSNews.com. Listen to CBS SUNDAY MORNING podcasts on all podcast platforms. Stream CBS SUNDAY MORNING on Paramount+.
***
Press Contact:
Richard Huff – Huffr@cbsnews.com