Release
"CBS NEWS PRIME TIME WITH JOHN DICKERSON" EXPLORES THE TRANSFORMATION OF THE SHIFTING WORKPLACE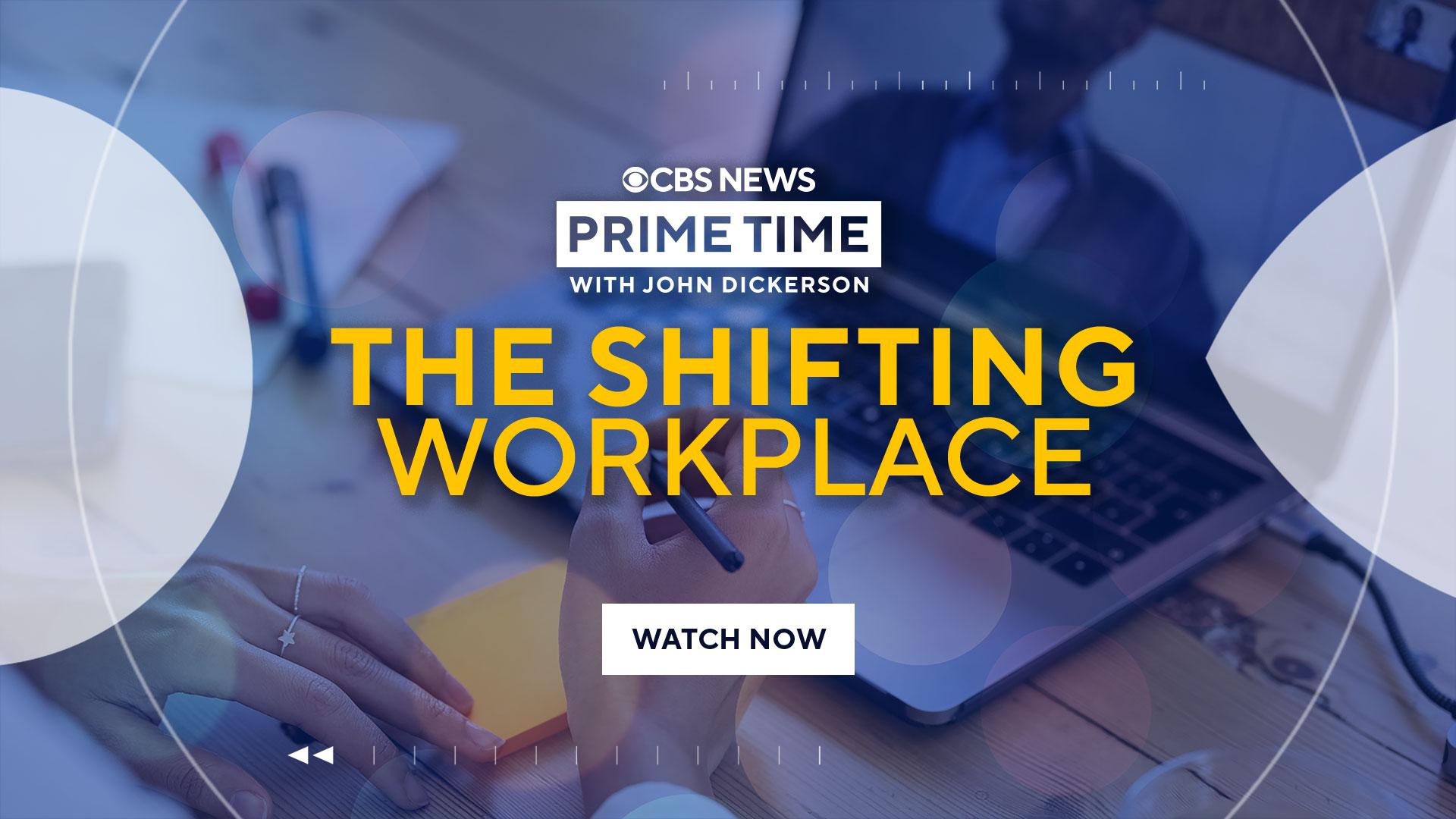 Weeklong Series Gets to the Root of the Way We Work, Including Digital Nomads, the Four-Day Work Week, What Workers Want and the View from the Corner Office
CBS NEWS PRIME TIME WITH JOHN DICKERSON, featuring CBS News chief political analyst and senior national correspondent John Dickerson, will launch a week-long series that examines the shifting workplace.
Each night, Monday, March 13-Thursday, March 16, the series will get at the root of how the ways we work have been transformed, while digging into the key questions that employees and employers are facing in the modern workplace. The Shifting Workplace is timed to the third year of the start of COVID-19, when the way we work was changed forever.
Highlights of the coverage will include:
Digital Nomads – A look at Americans who have moved abroad and taken advantage of flexible visas with jobs that allow them to work from anywhere.

The Four-Day Work Week – New research shows that companies that participated in a four-day work week experiment had no negative impact on business, while the benefits to employees were, understandably, rated positive.

What Do Workers Want? – From the great resignation to unionization, work-from-home and eschewing the corporate ladder, workers in 2023 aren't afraid to ask for what they want when it comes to a job. We've learned more than 50 percent of workers want remote work. Trouble is they are having a difficult time finding positions that offer it. We are also learning some of the other work changes that were popular during the pandemic are reversing course.

The View from the Corner Office – Company leaders are challenged to balance the needs of their businesses with the preferences of their employees. Former United Airlines CEO Oscar Munoz, now on the board of directors at CBRE, discusses the impact of being in-person and outlines the new role of the office.
About CBS News Streaming
CBS News Streaming Network is the premier 24/7 anchored streaming news service from CBS News and Stations that is available free to everyone with access to the internet. The CBS News Streaming Network is the destination for breaking news, live events, original reporting and storytelling, and programs from CBS News and Stations' top anchors and correspondents working locally, nationally and around the globe. CBS News' streaming services, across national and local, amassed more than 1.01 billion streams in 2021. Launched in November 2014 as CBSN, the CBS News Streaming Network is available on 30 digital platforms and apps, as well as CBSNews.com and Paramount+. The service is available live in 91 countries.
***
Press Contact:
April Andrews, CBS News Communications