Release
CBS NEWS & STATIONS WILL DELIVER MULTIPLATFORM COVERAGE ON THE LIFE AND LEGACY OF QUEEN ELIZABETH II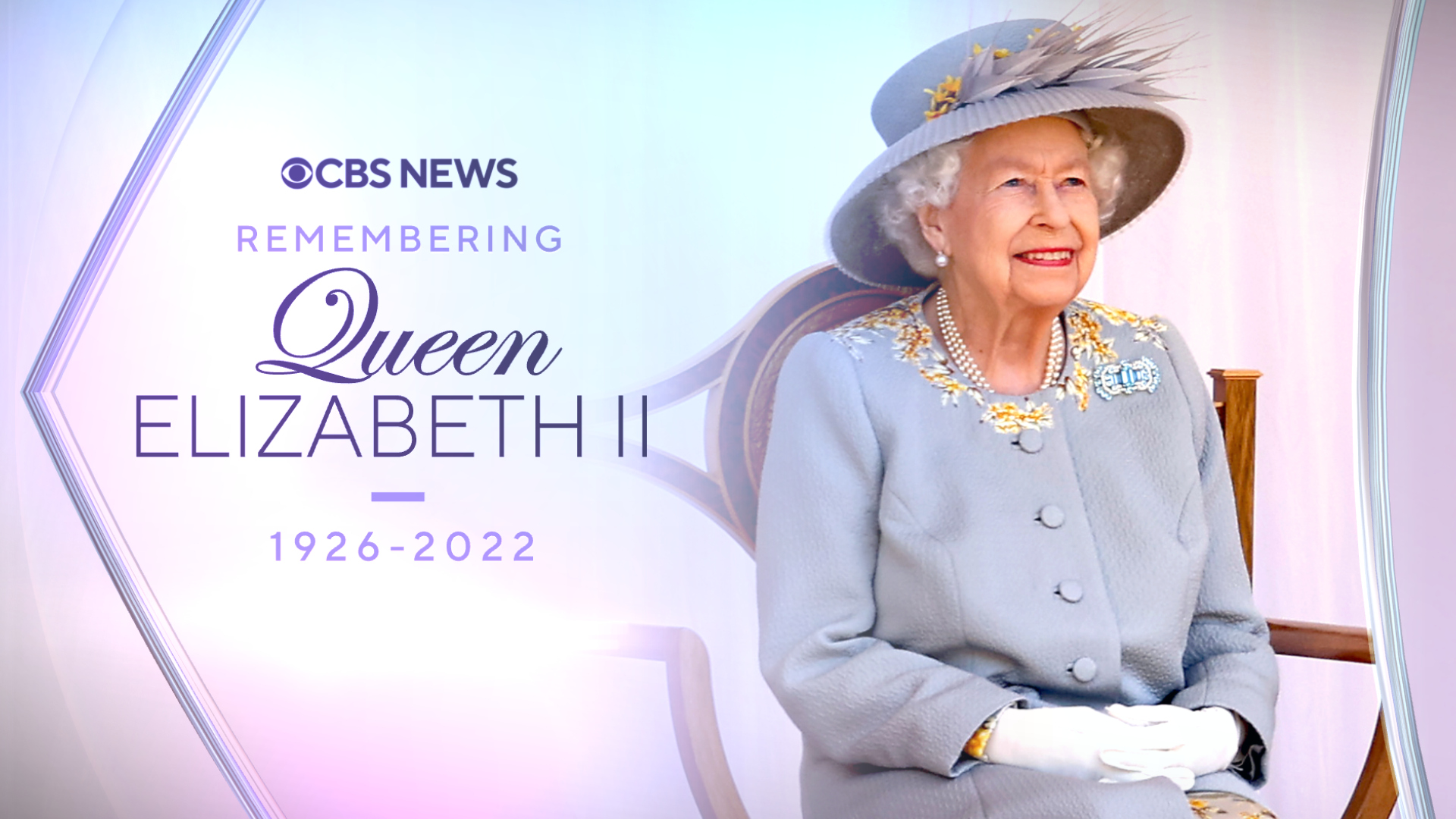 Norah O'Donnell to Broadcast from London Beginning Tomorrow, with a Team of Correspondents Reporting from Across the United Kingdom
CBS News & Stations is delivering multiplatform coverage on the life and legacy of Queen Elizabeth II, Britain's longest-serving monarch. CBS EVENING NEWS anchor Norah O'Donnell is leading the Network's coverage and anchored a CBS News Special Report today when Buckingham Palace announced the queen's death; O'Donnell will broadcast from London beginning tomorrow. CBS News will feature coverage in partnership with the BBC, the U.K.'s most trusted broadcaster, as it reports on each moment of the royal transition from Queen Elizabeth II lying in state, to the state funeral and the transfer of the throne to King Charles III, plus global coverage from Commonwealth countries for whom the queen was the head of state.
The Network's coverage continues across all broadcasts and platforms, including the CBS News Streaming Network, with CBS News correspondents Holly Williams, Mark Phillips, Charlie D'Agata, Elizabeth Palmer, Roxana Saberi, Ramy Inocencio and Lana Zak reporting from London and across the United Kingdom. CBS News contributors are also delivering analysis across platforms, including Roya Nikkhah, royal editor of The Sunday Times; Tina Brown, author of The Diana Chronicles, a biography of Diana, Princess of Wales; British historian Amanda Foreman; Julian Payne, former communications director for the Prince of Wales; and Wesley Kerr, former BBC royal correspondent.
CBSNews.com hosts a live blog with coverage of the queen's death and analysis from digital reporters and correspondents from across the Network. CBS News will air updates throughout the weekend as news warrants on the CBS Television Network, on CBS News Streaming and on CBS News' connected apps. CBS News will have live coverage of many of the key events and ceremonies honoring Queen Elizabeth II leading up to and including the funeral.
CBS News and Stations' coverage plans include:
Beginning tomorrow, Norah O'Donnell will report from London, anchoring the CBS EVENING NEWS WITH NORAH O'DONNELL (6:30-7:00 PM, ET) and coverage across CBS News, including CBS News Streaming and CBS MORNINGS.

CBS NEWS STREAMING will provide live coverage, and anchor Lana Zak will report from London starting tomorrow.

CBS MORNINGS (7:00-9:00 AM) will continue coverage from the United Kingdom tomorrow and interview royal experts.

CBS SATURDAY MORNING (7:00 AM, ET / check local listings) will provide continued coverage with co-hosts Jeff Glor, Michelle Miller and Dana Jacobson anchoring from New York.

Sunday on CBS SUNDAY MORNING (9:00-10:30 AM, ET), Jane Pauley will anchor a special 90-minute edition focusing on the life and legacy of Queen Elizabeth II, featuring the latest news and reports from CBS News journalists around the globe.

Sunday on FACE THE NATION (10:30 AM, ET / check local listings), moderator and CBS News chief foreign affairs correspondent Margaret Brennan will have the latest on Queen Elizabeth II's legacy and the impact of her reign on the global community.

Sunday's 60 MINUTES (7:30 PM, ET/7:00 PM, PT) will have an update from London.

Paramount+ will stream "Her Majesty the Queen," a CBS News Special hosted by Gayle King looking at the life and legacy of Queen Elizabeth II.

WCBS-TV, the New York flagship of the CBS Television Network, and CBS Newspath will have teams in the U.K. to provide reporting for all of CBS Stations' broadcast, streaming and digital platforms, as well as Network affiliates across the country.

CBS News Radio is delivering coverage from London by Vicki Barker, Steve Futterman and Linda Kenyon.
***
Press Contact:
Brooke Lorenz