Ratings
"CBS MORNINGS" IS THE ONLY MORNING NEWS PROGRAM TO GROW IN KEY DEMO – INCREASING 11% IN WOMEN 25-54 OVER LAST YEAR, ITS TIGHTEST GAPS WITH THE COMPETITION ALL SEASON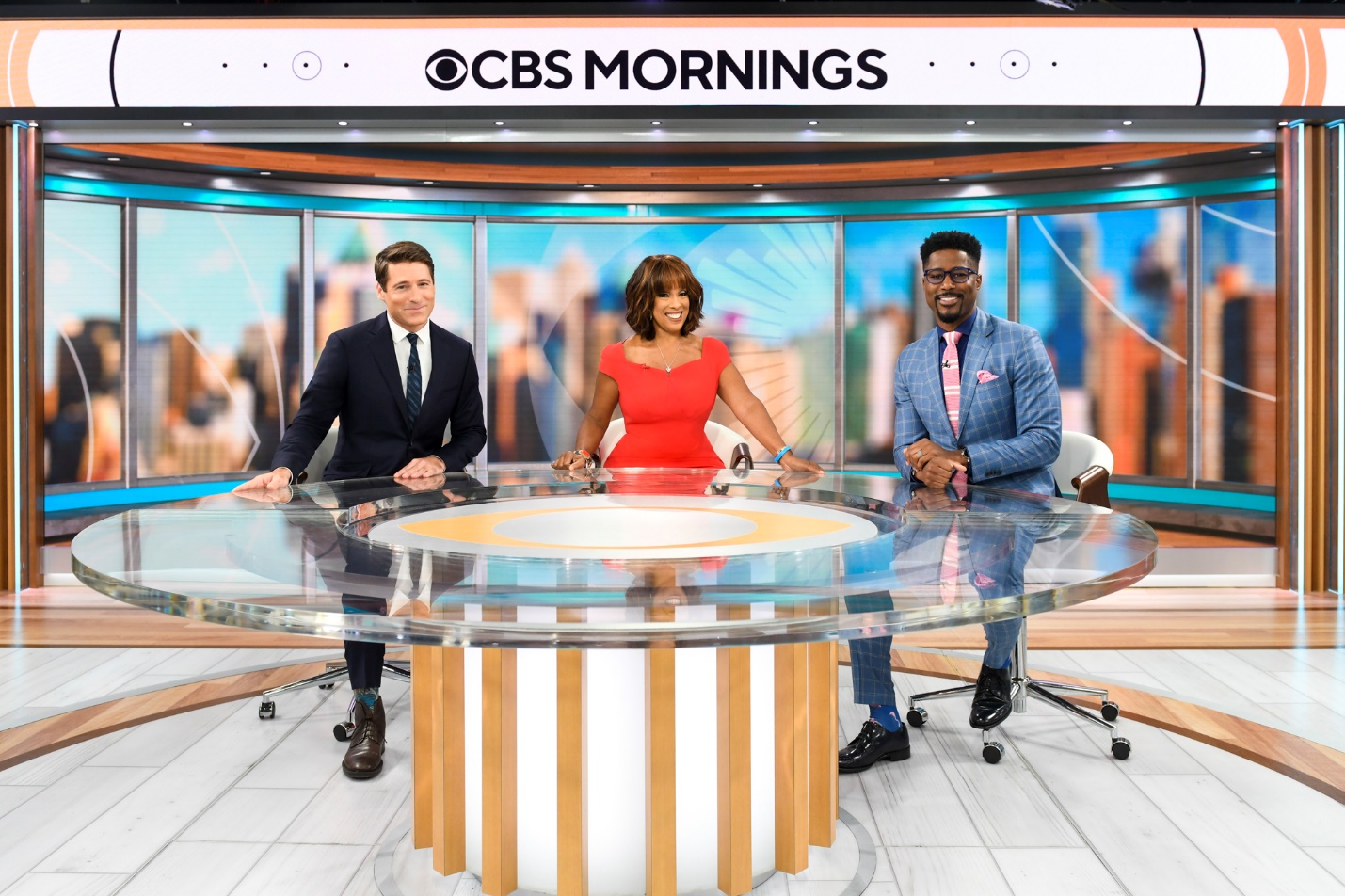 "CBS Mornings" Posts the Most Growth of Any Network Morning Program in Key Adults 25-54 and Women 25-54 Demographics for the Week
CBS MORNINGS, which was recognized with a News & Documentary Emmy Award nomination for best live newscast last week, was the only network morning program to post growth among the key women 25-54 demographic from the same week last year. The program increased +11% while NBC was down -31% and ABC was down -14%. These gaps were at their most narrow all season versus both competitors.
CBS MORNINGS posted the most growth of any network morning program in the key adults 25-54 demographic according to Nielsen live plus same day ratings for the week ending July 29. CBSM delivered 493,000 viewers (up +9%), while NBC was up +3% and ABC was even. CBSM's gap with ABC in the demo was its most narrow since September 2003.
CBS MORNINGS delivered 2.3 million viewers for the week.
CBS MORNINGS increased +11% in women 25-54 when compared to the competition, with gaps at their most narrow all season versus both competitors.
CBS MORNINGS was up +5% in men 25-54 while the competition fell (NBC -3%; GMA -4%).
For the season, CBS MORNINGS has cut into NBC and ABC's leads in the adults 25-54 demo by 24% and 16%, respectively, versus last year. CBS MORNINGS is delivering the tightest gaps in adults and women 25-54 for a season ever (since at least 1991) versus NBC and ABC.
Season-to-date, CBS MORNINGS has its largest share in the demo in five years (25 points) and its best share in women 25-54 (25 points) ever (since at least 1991 when electronic records were first kept).
CBS MORNINGS delivers each day two hours of original reporting, breaking news, top-level newsmaker interviews and artful storytelling from the new, state-of-the art studio inside the Paramount Global world headquarters in the heart of Times Square. CBS MORNINGS, with co-hosts Gayle King, Tony Dokoupil and Nate Burleson, combines impactful journalism and rich storytelling that leaves viewers more informed, more prepared and more uplifted to take on the day.
Shawna Thomas is the executive producer of CBS MORNINGS.
Follow CBS MORNINGS on Twitter, Facebook, Instagram and YouTube.
***
Press Contacts:
| | | |
| --- | --- | --- |
| Samantha Graham | | |
| Tucker Hart | | |