Release
"60 MINUTES" LISTINGS FOR SUNDAY, JULY 31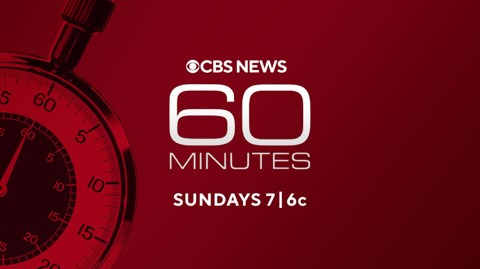 DEEPFAKES – Bill Whitaker reports on the use of artificial intelligence to create deepfakes, a rapidly improving technology some experts say in the years to come will give anyone the ability to create special effects like a Hollywood studio. Graham Messick and Jack Weingart are the producers.
DRAWING TRUTH TO POWER – Badiucao, China's foremost political cartoonist and street artist, uses his pointed drawings to poke at Chinese President Xi Jinping and his authoritarian regime in public ways. He is best known for plastering large posters of his cartoons on walls all over Australia and Europe and online, such as a depiction of President Xi hunting for Winnie the Pooh after China censored images of the Disney character when an internet meme compared Xi's appearance to Pooh. His drawings go viral worldwide after he posts them on social media, and he has predictably drawn the ire of the Chinese government. Now exiled in Australia, Badiucao, which is not his real name, was forced to use colorful ski masks to disguise his identity for years. Jon Wertheim interviews China's artful dissident unmasked Sunday on 60 MINUTES. Draggan Mihailovich and Jacqueline Williams are the producers.
KING OF THE DEEP – When Alexey Molchanov broke his latest world record diving to 430 feet on one breath, 60 MINUTES was there to capture the feat. Sharyn Alfonsi reports on the extreme sport of free diving and its king, a man making a name for himself and his sport. Ashley Velie is the producer.
Editor's Note: These previously broadcast segments have been updated for this post-season edition.
Follow 60 MINUTES on Twitter, Facebook and Instagram. Listen to podcasts at CBSAudio. Stream 60 MINUTES on Paramount+.
***
Press Contact:
Natalie Pahz