Release
The Drew Barrymore Show: DREWBER WITH "SCREAM VI" STARS COURTENEY COX AND MELISSA BARRERA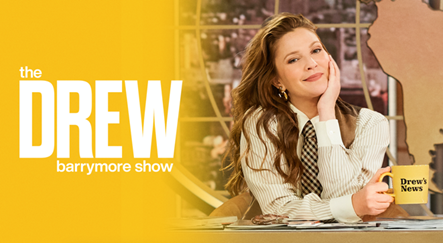 The Fastest-Growing Show in Daytime!
DREWBER WITH "SCREAM VI" STARS COURTENEY COX AND MELISSA BARRERA
MUST INCLUDE TUNE IN
Air Date: Tuesday, March 14th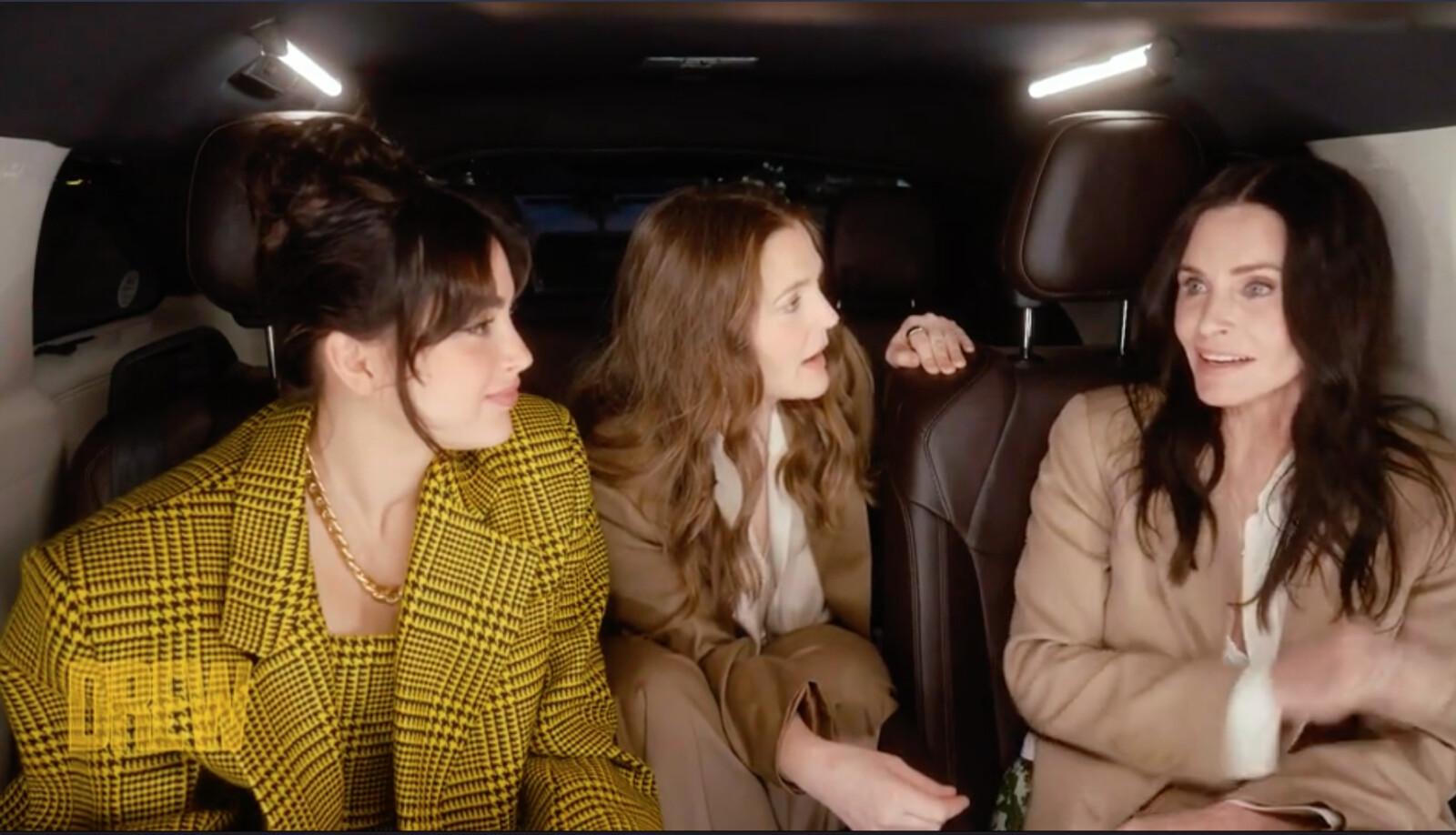 Videos
Courtney on Her Walk of Fame Star and Long Distance Relationship
https://app.cimediacloud.com/r/DWlPRNupOSpj
Drew: I was watching you get your star, and I'm watching you and Lisa and Jennifer.
Courteney: That was kind of like our camaraderie, the way we were on 'Friends.'
Drew: When I saw Coco hugging you, what was it like to have her there?
Courteney: It felt so good. Things I do are embarrassing still, but she was proud and it made me so happy she was willing to take a picture with me and hug me.
Drew: And then you've got this wonderful man there too.
Courteney: Yeah it was so sweet. He flew over from London, that's where he lives.
Drew: I recently tried to date someone and they lived in Los Angeles and I was like, 'This is just not going to work right now,' because I can't ever get out there, I still have no libido, but I convinced myself, 'Oh long distance is so hard.'
Courteney: As long as you have trust then I think it doesn't matter where you are. You can be yourself and yet be excited when you see each other.
Courtney and Melissa on the Most Disgusting Thing They've Done
https://app.cimediacloud.com/r/weccaHTBTwoQ
https://twitter.com/DrewBarrymoreTV/status/1635654719010922496
Ghostface: What's the most disgusting thing you've ever done and would you do it again?
Courteney: When Coco was really young she was, couldn't poo. I don't know how long, but she was in pain. Is this okay to say? I stuck my finger up, this one, and I'd do it a thousand times again.
Melissa: I don't think that's disgusting at all. I'm not going to share mine…I've clogged a lot of toilets in my life.
Courtney Reveals She Wrote Wes Craven a Letter Saying She Could Be Mean
https://app.cimediacloud.com/r/a4KLdGctENjk
Courteney: All the Ghostface, they've been around too long, and she was tired of it like enough, she's been waiting for this moment.
Drew: By the way is it true, did you tell Wes you could be mean?
Courteney: I had to because I was on 'Family Ties' that's all I had done, I was on 'Scream' not 'Scream,' what's it called, 'Friends' but I had to write him a letter. I think I said, 'Trust me I'm a bitch,' or something.
Melissa: I want to know how you being Drew Barrymore say I'm willing to do this movie and die in the first scene…
Drew: I thought it was going to be one of the best films of that genre ever made and I wanted to do everything I could to take away the trope of you believe this character will make it through.
Melissa: What a visionary, seriously that's admirable of you.