Release
Rachael Ray: PREVIEW CLIPS: STERLING K. BROWN ON TAKING FIRST VACATION WITH WIFE ALONE SINCE BECOMING PARENTS AND KEEPING IN TOUCH WITH HIS THIS IS US TV FAMILY

PREVIEW CLIPS: STERLING K. BROWN ON TAKING FIRST VACATION WITH WIFE ALONE SINCE BECOMING PARENTS AND KEEPING IN TOUCH WITH HIS THIS IS US TV FAMILY
MUST INCLUDE TUNE IN
AIR DATE: WEDNESDAY, JANUARY 25th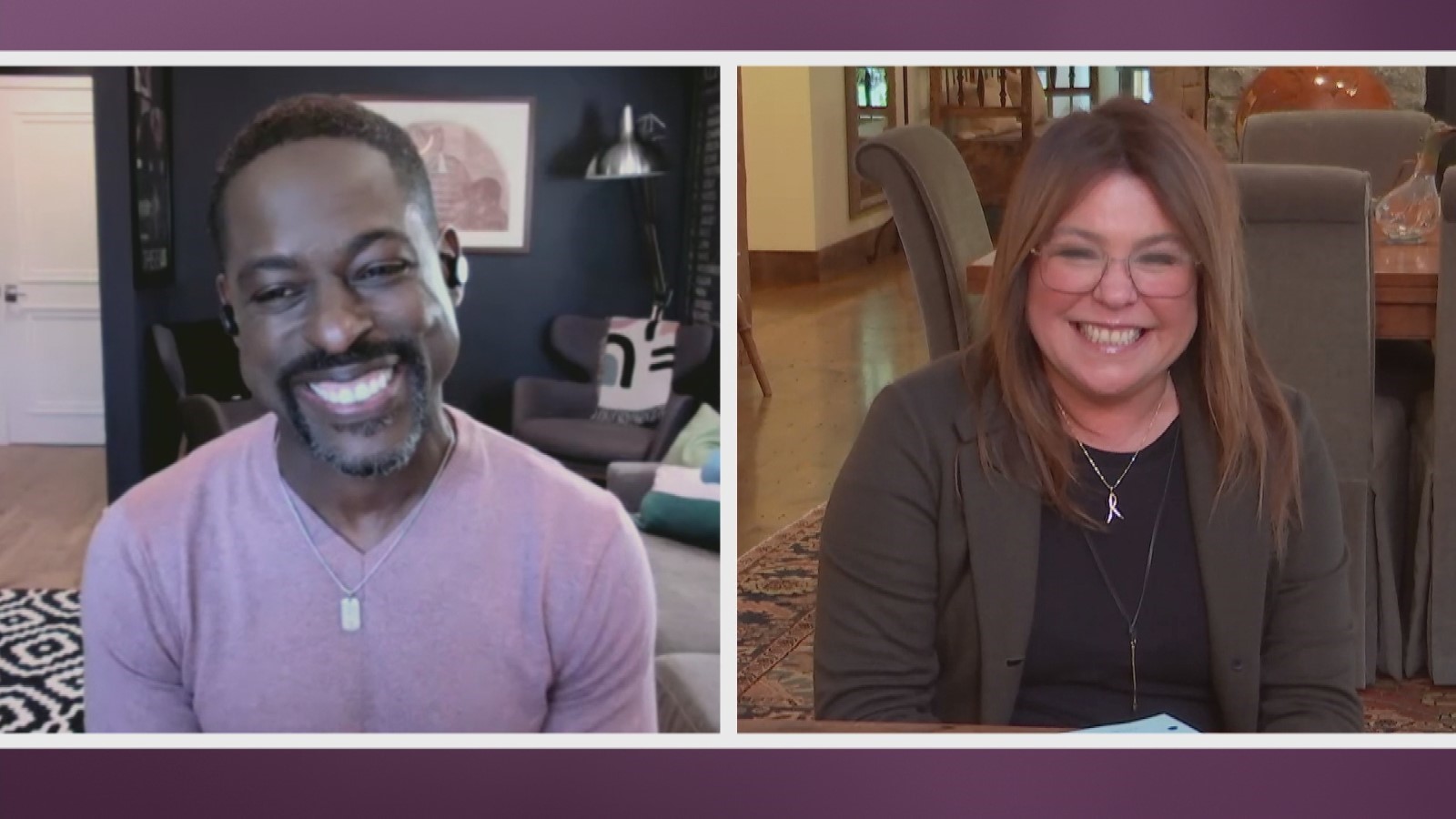 Photo/ Video Credit: Rachael Ray Show
PREVIEW CLIP 1: STERLING K. BROWN TALKS FIRST KID-FREE VACAY IN 11 YEARS
For Screening/Broadcast Only: https://app.cimediacloud.com/r/gkOQkAY0nyLE
Rachael Ray: How are you guys doing?
Sterling K. Brown: We're doing wonderful. We're off to a wonderful beginning of 2023. We just took a nice little vacation to Costa Rica, the two of us for the first time since becoming parents, took a weeklong vacation together...We've been parents for eleven years. This is the first time we've taken a week by ourselves. Ryan makes a very good distinction between a family trip and a vacation. Two very different things. This was the first vacation in a while.
Rachael Ray: Yeah, is it because you have one in the sixth grade?
Sterling K. Brown: We have one in sixth grade and one in first grade. Andrew and Amaré...They make me very happy. I'm a blessed young man.
PREVIEW CLIP 2: STERLING K. BROWN KEEPS IN TOUCH WITH "THIS IS US" FAMILY
For Screening/Broadcast Only: https://app.cimediacloud.com/r/gkOQkAY0nyLE
Rachael Ray: Do you still keep in touch with your TV family? Do you guys from This Is Us still talk to each other and still hang?
Sterling K. Brown: We love each other more than any TV family should love each other. It's like we're related to each other. Yeah, we talk to each other all the time. Chrissy is in Tennessee working on her music right now, Justin has a new show that got picked up...Milo has a new show, I talk to Fogelman all the time, Mandy Moore with her two boys. We're now the two people with two boys...Chris Sullivan had two kids born during the course of the show.
Rachael Ray: It's beautiful to hear that you guys really were a family because that's the reason the show went on so long and the reason America is so devoted to it and remains devoted to it. It's because they felt that genuine sense of family among you all. I'm so happy to hear that.
Sterling K. Brown: It was real, it is real. There's no past tense about it. We are family for life.
Connect with us on Instagram, YouTube, Twitter and Facebook
###