Release
Rachael Ray: PREVIEW CLIPS: DOLLY PARTON ON BECOMING A ROCKSTAR AT 77 YEARS OLD AND HEARING PEOPLE SING HER SONGS

PREVIEW CLIPS: DOLLY PARTON ON BECOMING A ROCKSTAR AT 77 YEARS
OLD AND HEARING PEOPLE SING HER SONGS
MUST INCLUDE TUNE IN
AIR DATE: TUESDAY, JANUARY 24th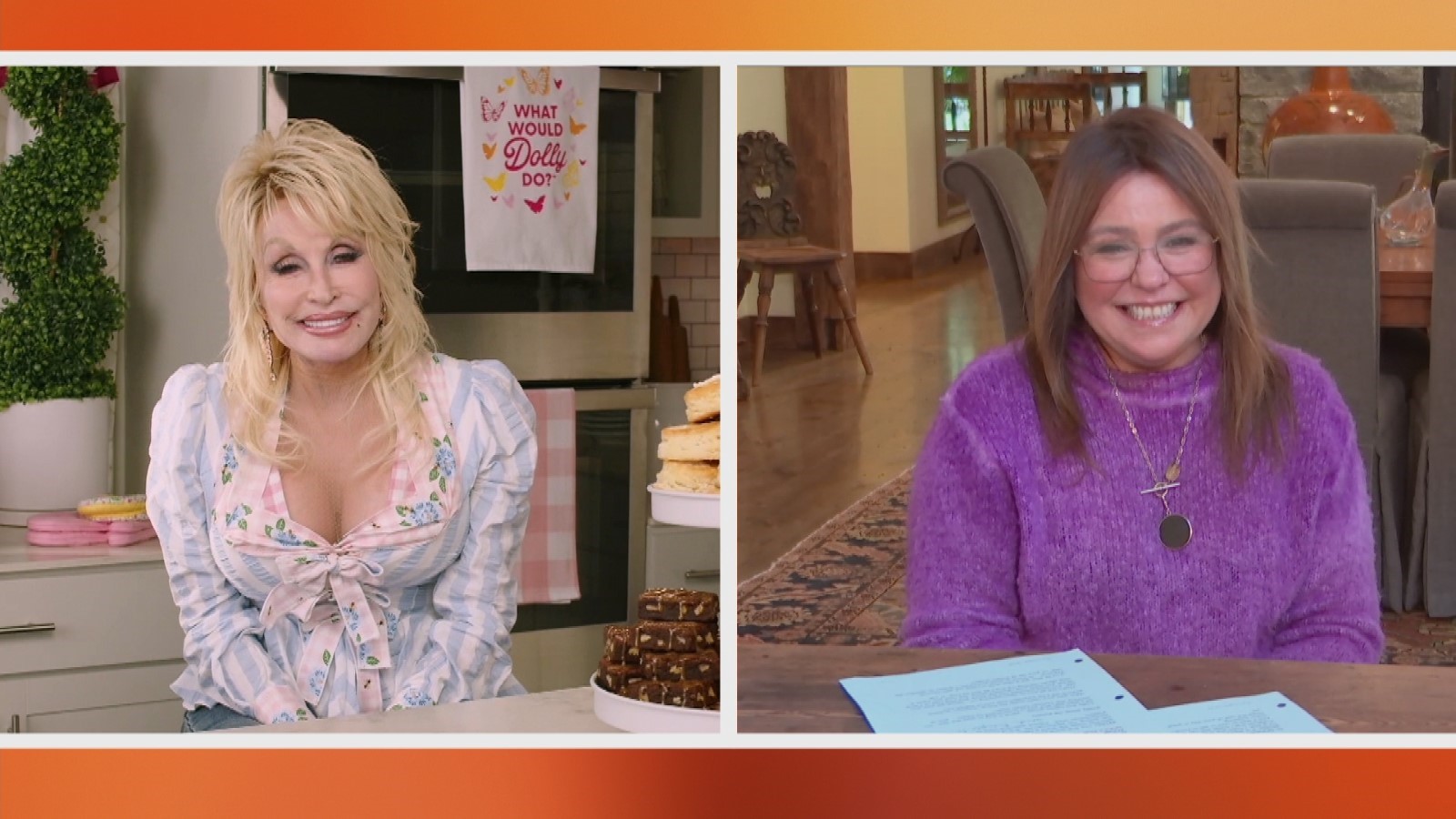 Photo/ Video Credit: Rachael Ray Show
PREVIEW CLIP 1:DOLLY PARTON ON BECOMING A ROCK STAR AT 77 YEARS OLD
For Screening/Broadcast Only: https://workspace.cimediacloud.com/r/zidjPswRNBCb
Rachael Ray: I know you were kind of fence sitting on...'Is this something I'm comfortable with?' when you got inducted into the Rock & Roll Hall of Fame. Congratulations by the way. It was a wonderful show. I am very excited that you're releasing a rock & roll album next...Can you give everyone a teaser about the rock & roll album and what we can expect on it?
Dolly Parton: As you know when I went into the Rock & Roll Hall of Fame, I wrote a little special song for that to sum up my feelings about how I wasn't sure I was a rockstar, but you know me well enough to know I'm not going to let an opportunity go by. I thought if I'm ever going to do a rock & roll album which I often dreamed someday I might, that the time is now. So, I reached out to a lot of friends who were on the Rock & Roll Hall of Fame with me when we were there those few days rehearsing. So, now I'm doing an album...It's called Rockstar, and here I am at 77 going to be a rockstar.
Dolly Parton continues: I've got a lot of wonderful iconic songs people love and wonderful iconic singers joining me like Elton John, who is on one of the songs he wrote. Paul McCartney sang with me...Hopefully we're going to have Cher...We've got all kinds of wonderful people.
Rachael Ray: I love your godbaby. I love Miley.
Dolly Parton: We're definitely going to have her on.
PREVIEW CLIP 2: DOLLY PARTON ON THE "OVERWHELMING" FEELING OF HEARING OTHER PEOPLE SING HER SONGS
For Screening/Broadcast Only: https://workspace.cimediacloud.com/r/zidjPswRNBCb
Rachael Ray: How do you feel when you hear other artists sing your music? What are the emotions going through you when you have those moments?
Dolly Parton: That is one of the more overwhelming feelings I've experienced in my whole career. To be out on stage and have the whole audience singing on a song...It is a thrill you'll have to be able to experience for real to know what it feels like, but it is such an overwhelming feeling...To know you have written something that's touched that many lives and that people know it and sing along... I used to admire people when they had those songs, growing up in the business...And when it happens to you it is just overwhelming. It's always a great joy.
Connect with us on Instagram, YouTube, Twitter and Facebook
###