Photo Name
Talent Name

Dr. Phillip McGraw, Ph.D.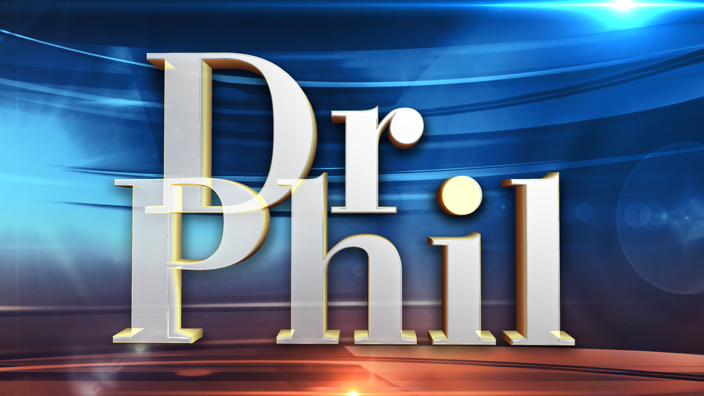 SEASON 21 / 2022-2023
BIOGRAPHY DR. PHIL MCGRAW
HOST & EXECUTIVE PRODUCER
Dr. Phil McGraw, one of the most well-known and trusted mental health professionals in the world, is the host of daytime TV's top-rated syndicated program, DR. PHIL. Now in its 21st season, this trailblazing and award-winning platform continues to provide the most comprehensive forum on mental health issues in the history of television. Dr. McGraw's unique ability to take complicated and technical information and make it accessible and understandable to the general public has distinguished him both among viewers and within his profession.
In 2006, Dr. McGraw was honored with the coveted Presidential Citation by the American Psychological Association for his significant contributions to the field of psychology. The citation read in part, "your work has touched more Americans than any other living psychologist." Using the medium of television, Dr. McGraw presents real, compelling stories stripping away the stigma too often associated with mental illness and the quest for help. Embracing his years of training and experience, Dr. McGraw advocates evidence-based treatment options and state-of-the-art research in the fields of psychology, psychiatry and medicine.
Since its inception, DR. PHIL has provided over $35 million in resources for its guests off-camera, after appearing onstage.
DR. PHIL has held the #1 spot in its genre for the last ten years, has received 31 Emmy® nominations and won five PRISM Awards for the accurate depiction of drug, alcohol and tobacco abuse and addiction, as well as a MADD (Mothers Against Drunk Drivers) Media Award. Dr. McGraw is a two-time Emmy Award-winning Executive Producer, and in 2015 he was inducted into the Broadcasting & Cable Hall of Fame. In February 2020, Dr. McGraw received a star on the Hollywood Walk of Fame.
Before blazing his career in television, Dr. McGraw founded Courtroom Sciences, Inc., (CSI), a groundbreaking trial science firm bringing his expertise including that of forensic psychology to the high-octane litigation arena. Dr. McGraw worked side by side with the most elite lawyers from around the world in the most high-profile cases in the history of jurisprudence. His work at CSI was so unique it inspired the hit CBS primetime series, BULL, starring Michael Weatherly, which ran for 6 seasons. Based on Dr. McGraw's professional life, he also served as Executive Producer, writer and co-creator. A mother-son legal drama starring Marcia Gay Harden, SO HELP ME TODD, with Dr. McGraw as executive producer, debuts on CBS in fall 2022.
His podcast, "Phil in the Blanks" – with all-new, original interviews – debuted in January 2019 and quickly rose to the #1 podcast on Apple iTunes. In spring 2019, McGraw launched a second podcast – a true crime series – "Mystery and Murder: Analysis by Dr. Phil," which debuted at #1.
Dr. McGraw is the author of nine #1 New York Times best sellers, published in 39 languages with more than 50 million copies in print. He is extremely entrepreneurial, working closely with his oldest son Jay, they have created a revolutionary telemedicine system to deliver medical and psychiatric care via smart phone or computer. "Doctor on Demand" (DOD) has taken the telemedicine industry by storm and was voted the most innovative and disruptive new technology at the 2015 Consumer Electronics Show.
Dr. McGraw and his wife, Robin, are well-known for their tireless philanthropic work particularly in the advocacy for children and families. In 2003, Dr. McGraw established the Dr. Phil Foundation, now known as When Georgia Smiled, a Robin McGraw and Dr. Phil Foundation, a nonprofit charitable organization funding many worthy projects benefitting disadvantaged children and families and battling the epidemic of Domestic Violence. He and his wife have also supported many charitable organizations including Court Appointed Special Advocates (CASA) by devoting countless hours to CASA's recruitment project and generating an increase of $100 million worth of volunteer services in just one year.
Dr. McGraw is frequently invited to testify as a content expert on Capitol Hill before Congress on high-profile topics, including the overmedication of children in the foster care system, the growing epidemic of Type 2 diabetes, cyberbullying, opioid addiction, and domestic violence. Dr. McGraw is also regularly called upon for his expert opinion on current events by major national and international news outlets as well.
Dr. McGraw earned a doctoral degree in clinical psychology from the University of North Texas, followed by a post-doctoral fellowship in forensic psychology from the Wilmington Institute. Dr. McGraw was a licensed psychologist in the state of Texas where he practiced clinical psychology until moving to California to launch DR. PHIL.
An avid tennis player, golfer and scuba diver, Dr. McGraw lives in Dallas, Texas with his wife, Robin. The couple, married 46 years in August 2022, are totally devoted to their family, including sons Jay and Jordan, Jay's wife, Erica, and Jordan's wife, Morgan Stewart. They are the ridiculously proud grandparents of Avery Elizabeth, London Phillip, Row Renggli and Grey Oliver McGraw.
# # #
Updated September, 2022