Storyline
RILEY TRIES TO IMPRESS HOLLY WITH A GIANT ROMANTIC GESTURE WHEN HE REALIZES HOW MUCH HE CARES FOR HER, ON "UNITED STATES OF AL," THURSDAY, MARCH 3 AT A SPECIAL TIME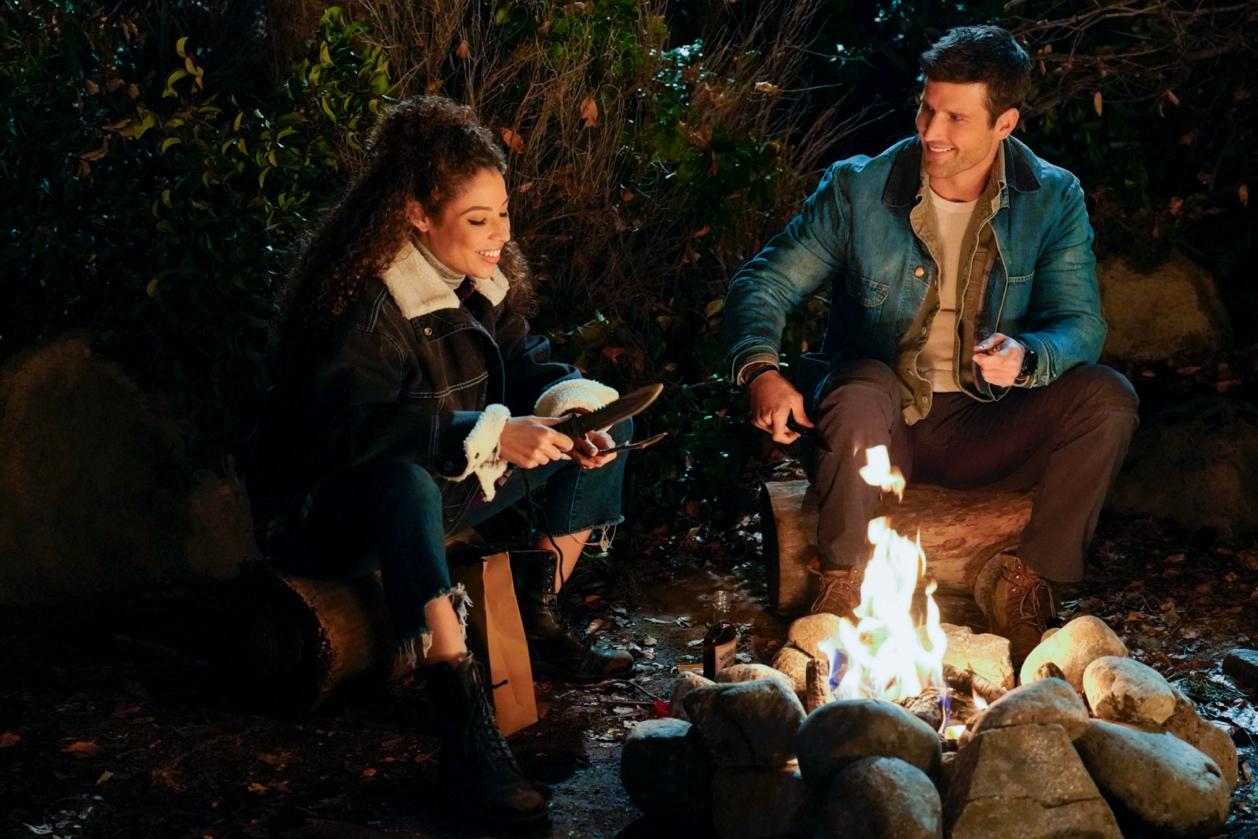 "Tattoo / Khaal" – When Riley realizes how much he cares for Holly, he tries to impress her with a giant romantic gesture. Also, Vanessa tries to talk Hazel out of getting a drastic haircut, on the CBS Original series UNITED STATES OF AL, at a special time on Thursday, March 3 (9:30-10:00 PM, ET/PT) on the CBS Television Network, and available to stream live and on demand on Paramount+*.
REGULAR CAST:
| | |
| --- | --- |
| Adhir Kalyan | (Al) |
| Parker Young | (Riley) |
| Dean Norris | (Art) |
| Elizabeth Alderfer | (Lizzie) |
| Kelli Goss | (Vanessa) |
| Farrah Mackenzie | (Hazel) |
GUEST CAST:
STORY BY: Emily Ann Brandstetter, Andy Gordon, Chuck Lorre
TELEPLAY BY: Anthony Del Broccolo, Maria Ferrari, Habib Zahori
DIRECTED BY: Nikki Lorre
GENRE: Comedy
PHOTOS: https://www.viacomcbspressexpress.com/cbs-entertainment/shows/united-states-of-al/photos
*Paramount+ Premium subscribers will have access to stream live via the live feed of their local CBS affiliate on the service as well as on demand. Essential-tier subscribers will have access to on-demand the day after the episode airs.
CHEAT TWEET: Will Holly be impressed by Riley's romantic gesture? Will Hazel regret her drastic haircut? Tune in to @USofAlCBS at a special time 9:30 PM on 3/3 @CBS @adhirkalyan @parker_young @deanjnorris @kelligoss @farrahmackenzie https://bit.ly/3JkmrKe
CBS Instagram: https://www.instagram.com/cbstv
CBS PR Twitter: https://twitter.com/CBS
CBS TikTok: https://www.tiktok.com/@cbs
Website: https://www.cbs.com/shows/united-states-of-al/
Cast and crew on social:
Twitter

Instagram

Adhir Kalyan

@adhirkalyan

N/A

Parker Young

@parker_young

@parker.young

Dean Norris

@deanjnorris

@deanjnorris

Elizabeth Alderfer

Kelli Goss

Farrah Mackenzie

@LizAlderfer

N/A

NA

@lizderfer

@kelligoss

@farrahmackenzie
* * *
Press Contact:
Photo Contact:
| | | |
| --- | --- | --- |
| Amanda Beane | 818-655-1545 | |